This is the latest car to enter Tesla's family tree, Model 3. Despite already being available in America and parts of Europe, the Tesla Model 3 is making its way to UK roads. We got a quick look around a US demonstrator in a Tesla store in Solihull, Birmingham.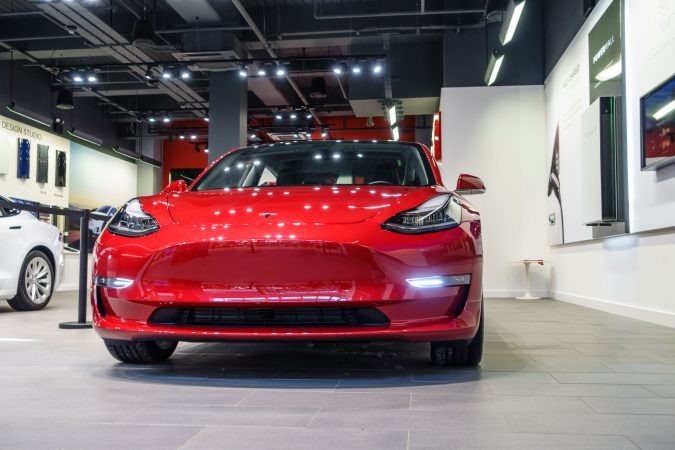 The Tesla Model 3 is much more down to earth than its siblings, with its smaller frame and more affordable price it will not only look great on your driveway but also be kinder to your bank statement. Tesla says the Model 3 is a critical step in its mission to accelerate the world's transition to sustainable energy. Along with their 50 supercharge locations around the UK, owning an electric car is becoming easier.
Tesla Model 3 Electric Performance
Now, the Model 3 doesn't look like a sports car. If you saw it out on the road you probably wouldn't look twice, other than maybe wondering where the grilles are. But the figures for this car will make your jaw hit the floor. The fastest Tesla Model 3 will do 0-62mph in 3.5 seconds, which to put into perspective is just 0.1 seconds slower than a Lamborghini Huracan, a supercar! However, that's where the similarities end, the top speed is considerably lower than a Huracan, with the Model 3's respectable 155mph top end.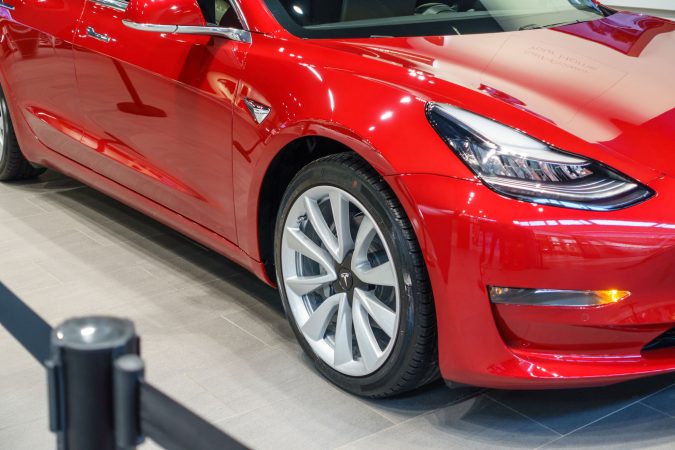 How Far Will The Tesla Model 3 Go On One Charge – UK
In the UK the car is likely to be sold in short, medium and long-range models. The long-range battery is also available with a range of up to 338 miles, and to put that into perspective, it's the nearly the exact same mileage you would get on a full tank in a 1 litre Peugeot 108, so a fantastic figure for an electric car.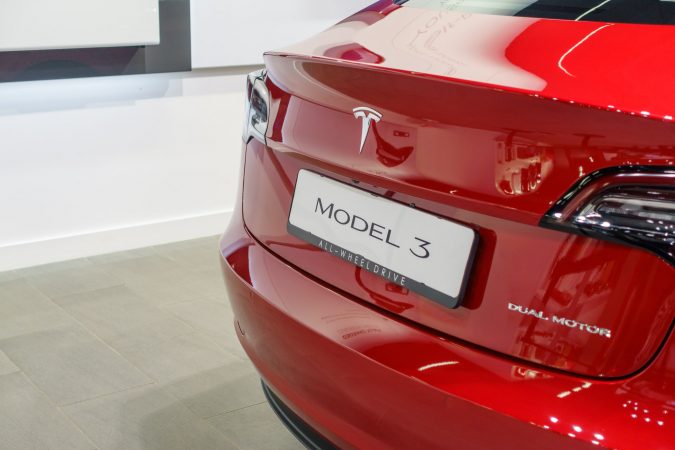 Sporty Trim Options
The next set of features would contradict what I said about the Tesla Model 3 not being a sports car. If you go for the Performance car. It has 20-inch performance wheels fitted for maximum handling and improved stability, and to look the part even further it has red performance brake callipers incorporated, a carbon fibre spoiler perched on the rear end and even aluminium alloy pedals. All of this to help you enjoy the exclusive track mode feature, which I would be keen to learn more about.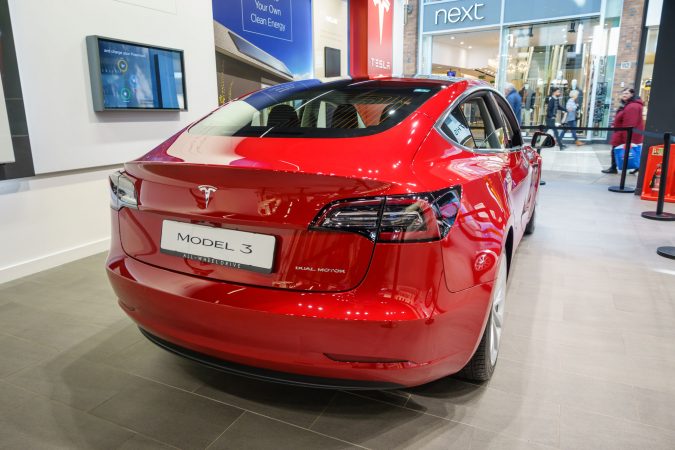 Safety And Convenience Features
Tesla are a company that hold safety and convenience features as one of their upmost priorities as they have in the other Tesla models, and the Model 3 is no exception. It holds the same autopilot hardware as the Model S and Model X. This gives you eight cameras, forward radar and twelve ultrasonic sensors which enable active safety technologies such as collision avoidance and automatic emergency braking. But the best thing is, it works, it works very well. To see for yourself, as if any proof was needed, a swift YouTube search for videos on Tesla's autopilot saving lives will leave you in no doubt just how good this system is.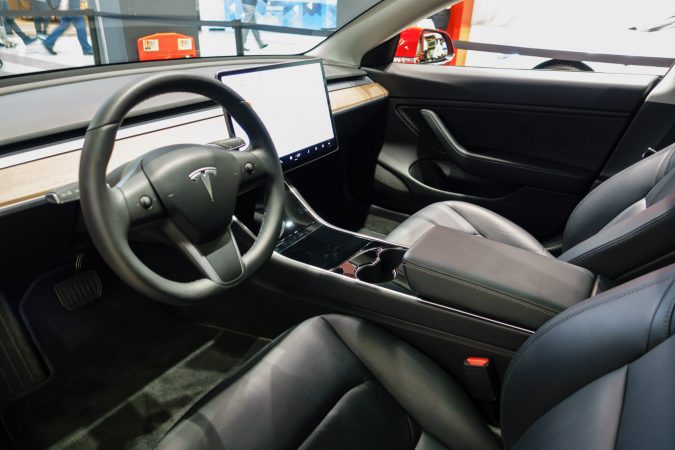 Exterior Design Elements
The first thing you notice when you lay eyes on the Tesla Model 3, where on earth are the grilles. Obviously, it doesn't need them, because the Model 3 is electric, there is no engine to cool. This leaves you with a design that is a love-hate relationship, I can't quite put my finger on how I feel about it, but it's certainly unique. The roof of the Model 3 is entirely glass, replacing the thick headliner from most other cars, creating more headroom in the already spaceous rear seats.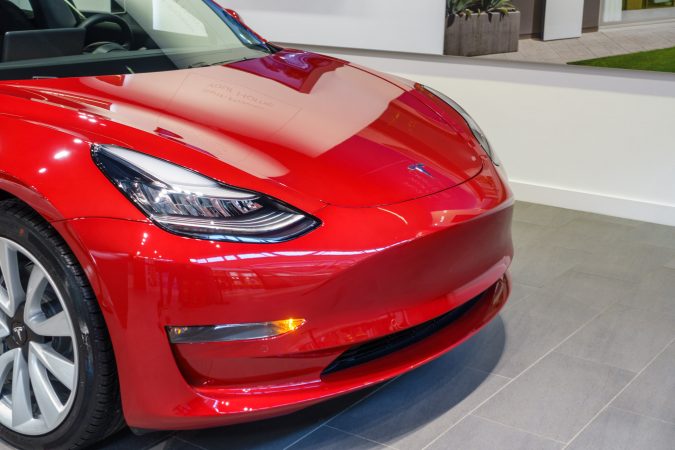 Interior Design Breaks Away From Known Concepts
Inside the Model 3 is a minimalist design, once again another design feature that generates many different opinions. Tesla has completely done away with any sort of buttons anywhere on the dash, only two on the steering wheel and one on the roof for the hazard warnings remain in the cabin.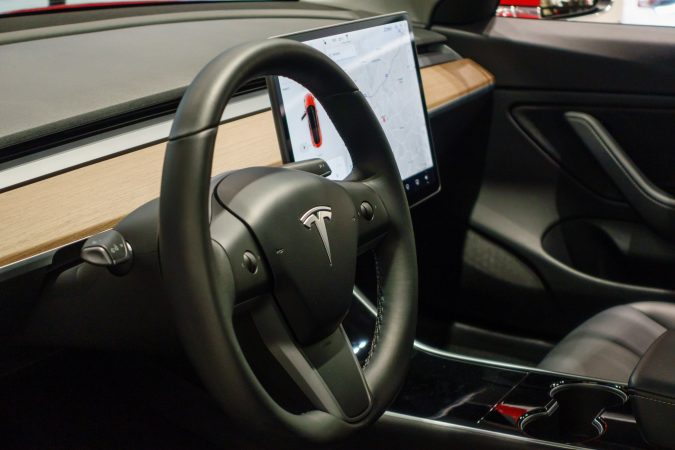 The dashboard itself is a strange one, a long stretch of wood panelling extends the entire length, above which is the air vent. The reason I don't say the plural of vent is because there is only one. The driver can choose what points they want air to flow out from and how high or low, another unique Tesla feature.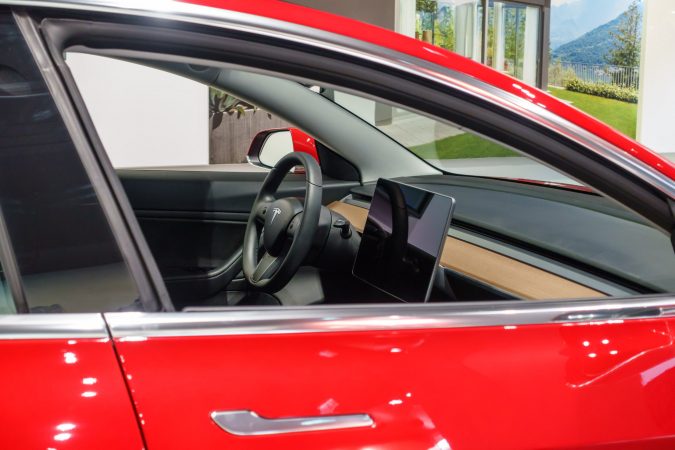 Finally, the trademark Tesla touchscreen. Every piece of information needed is on this 15-inch touchscreen, placed perfectly between driver and passenger. You get all the great features such as rear-view camera as standard, Maps and Spotify etc. Connectivity will be in two bundles – standard and premium for more usability. A bonus touch of technology is the car uses your phone as the key, which is incredible, there is also a key card you can stick in your wallet if you don't want to use your phone.