We visited Thruxton race circuit with the aim of testing out the new Garmin Dash Cam 55 Plus and drove the selection of cars with a fitted camera to see just how good the footage really is.
Sighting Laps
First off, we were taken out on sighting laps of the circuit in a Skoda Octavia VRS. The idea behind this was to show us the layout of the circuit and provide us with instructions on the car's positioning in each of the corners.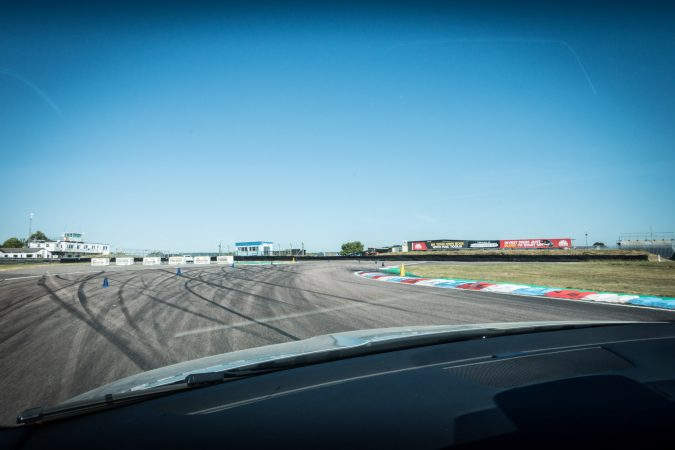 Track Testing The Porsche Cayman S
Next up, we were out in the 718 Porsche Cayman S with 350bhp, 0-62mph in 4.6seconds, which is currently priced at around £51,000. We had our Garmin Dash Cam 55 Plus fitted to the windscreen and we were out on the fastest circuit in the country. Let's go!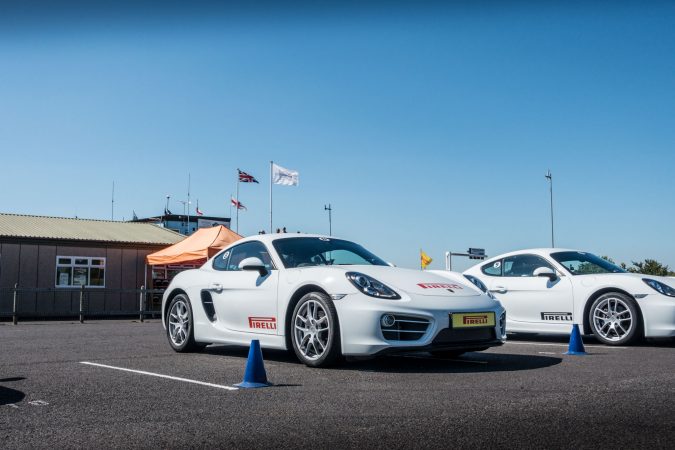 The Cayman S is truly a dream on the track and provides a real thrill. The mid-engined sports car is one of the most well-balanced cars that you can buy today. The instructor even gave us lots of instructions on how we could improve our lap times.
As the driver, after my 5 laps were up, my brow was sweating, my heart was pumping and I was very happy that I got to fully test out the car and the circuit. We were glad that we had the chance to record these laps with the dash cam to look at again later.
Taking a Browse Down The Pit Lane – Ferrari 458
Taking a look down the pit lane as any other car guy would, I spotted this Ferrari 458 that was just getting ready to go out on the track. It truly was a gorgeous car, and I must say I was very jealous of those that were taking this for a spin that day.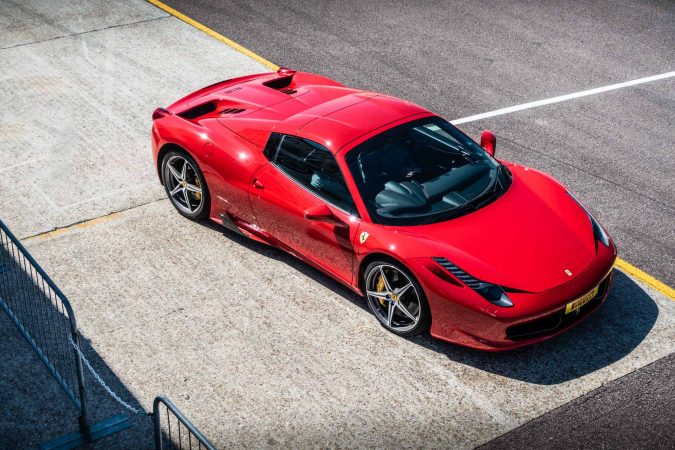 The Formula Renault Experience
While doing my job, I have been very blessed to drive a lot of very fast road cars, but I haven't really had the opportunity to drive many pure race cars. I did, however, have the opportunity to drive a Formula Renault, a single-seat race car with a 1.7-litre Renault engine. I believe it was running around 130 bhp, with an H pattern 4-speed gearbox and aggressive aerodynamics.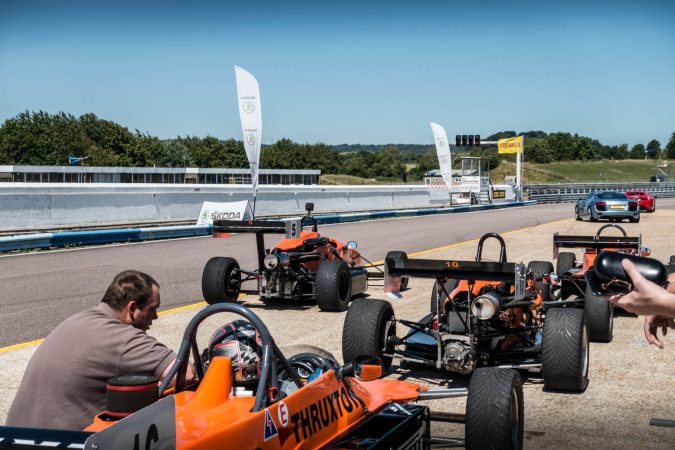 This was my first real experience in a single seater and if I am honest about it, I was a little worried. I didn't know how aggressive the car would be to drive and I had no reference point for the amount of grip the car would have. I honestly did not think things would end well if I ended up spinning the car out.
Out on the track, it was instantly an eye-opener. I felt really vulnerable and very exposed with the open cab and no windscreen.
As you can see from the pictures there were lots of cars out on track, all working at variable speeds and experience.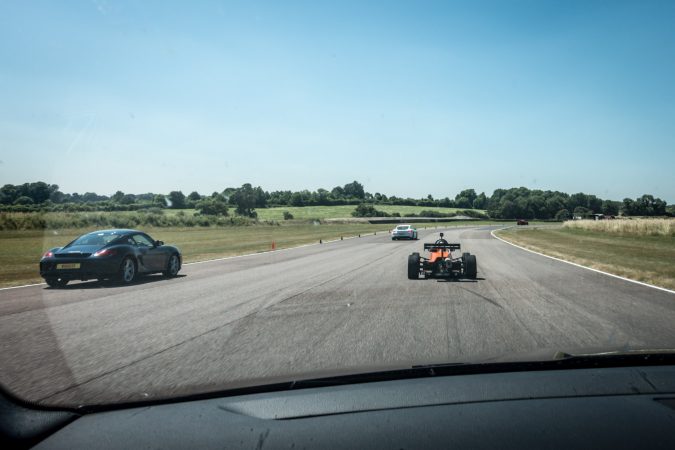 After a while though I really started to enjoy the Formula Renault. On a hot sunny day with warm tyres and lots of air, the car had boatloads of grip that meant I could carry a lot more speed into the corners than expected. I got more confident and gained speed with each lap.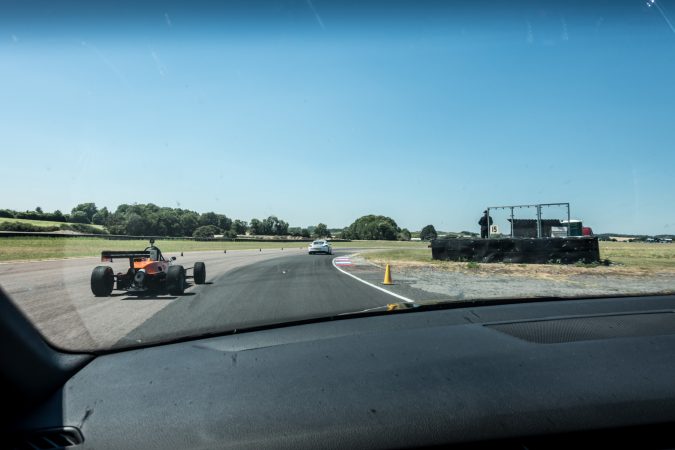 Sadly the Formula Renault didn't have a windscreen to fit a dash cam to, as I would have loved to see that footage back.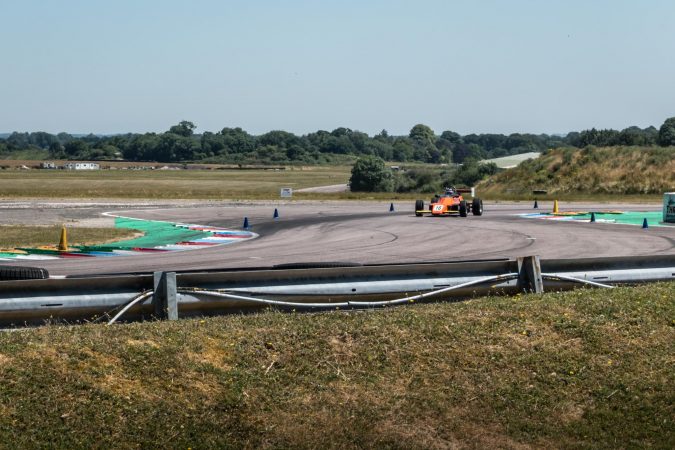 Hot Lap With a Professional Driver
To demonstrate what a professional driver could do, we were taken out for a passenger ride in the Skoda Octavia VRS. It is incredible what a trained driver can do with a performance car.
He threw the car around the track with complete confidence which pretty much took over everything and left me laughing all the way around. I loved it!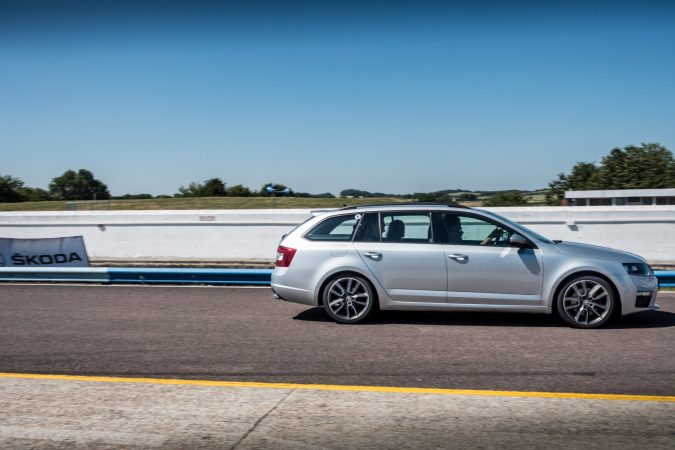 Skid Pan – Toyota GT86 and MINI
Our last test for the day was working on car control with the GT86 and MINI on polished, wet concrete. The goal was to test out our car control in a safe environment.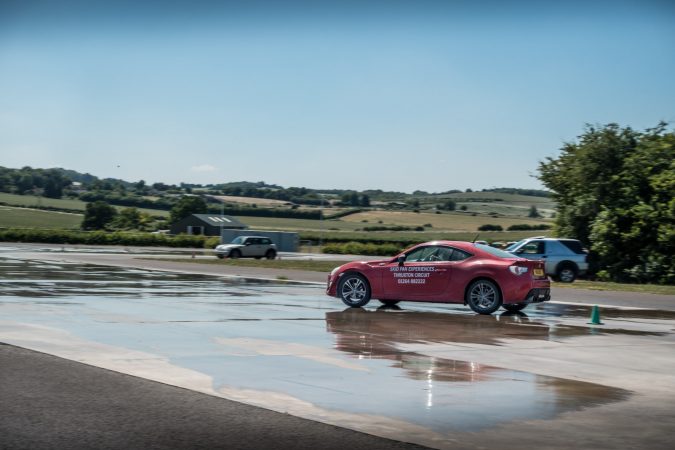 I spent most of my testing spinning out of control and going backwards, but it was a lot of fun. With the Garmin Dash Cam 55 Plus on board, we managed to record the footage and at some point, during our spins from the polished concrete to the normal asphalt, I managed to trigger the G sensor as if an accident had occurred. So camera protected the footage so it couldn't be overwritten with human interaction.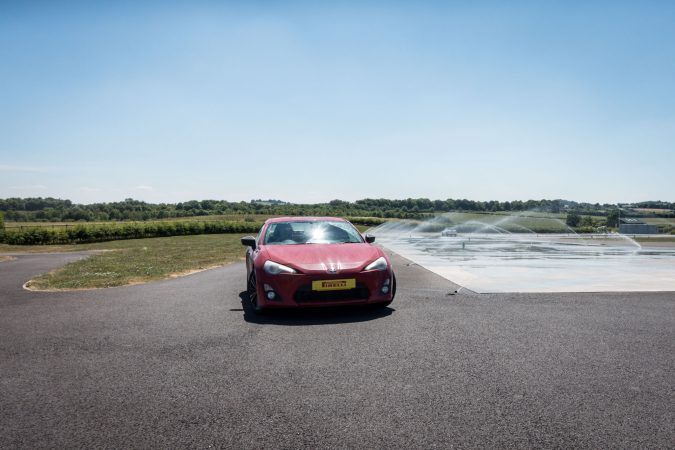 Garmin Dash Cam 55 Plus Features
The Garmin 55 dash cam is super small in design, and how it fits on the windscreen is by using a small sticky magnet. This means that it can easily be hidden behind the car rear view mirror, in most cases.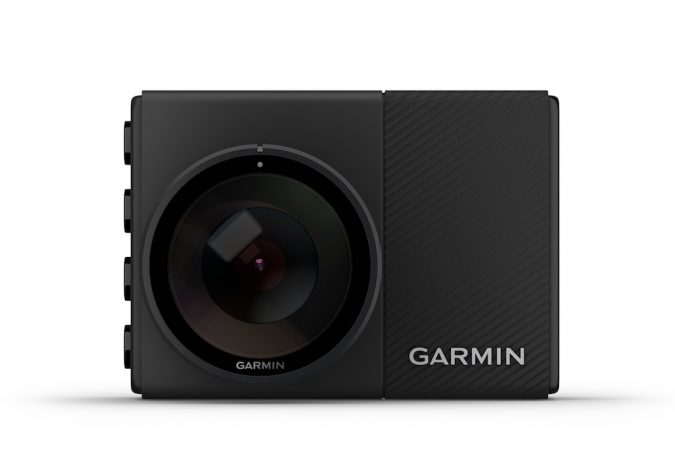 The camera offers great quality; it is a 3.7-megapixel camera capable of 1440p recordings that should work well in low light conditions.
There are lots of additional features built into this dashcam that the competition doesn't offer. These include features such as forward collision alert, lane departure warning and speed camera alerts (with lifetime updates).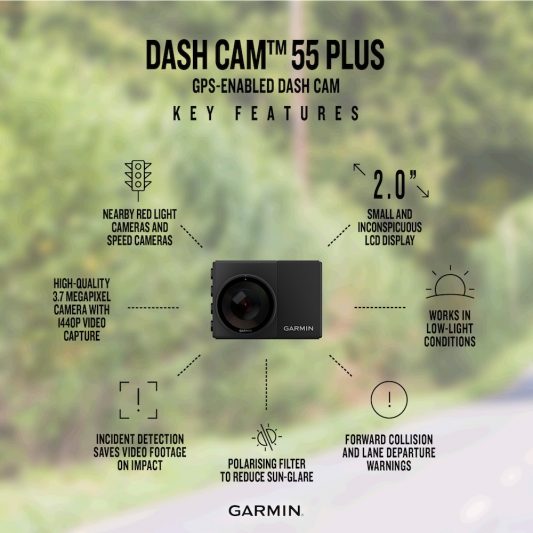 One of the superior features of the Garmin Dash Cam 55 is the GPS feature of the camera that logs the exact locations of the recordings, so if an incident was to be recorded the footage could not be disputed on whereabouts it was recorded. Other premium features include voice control, allowing you to control the camera without taking your hands away from the steering wheel. This will allow you to start or stop recording, or take a picture at any point if you wish.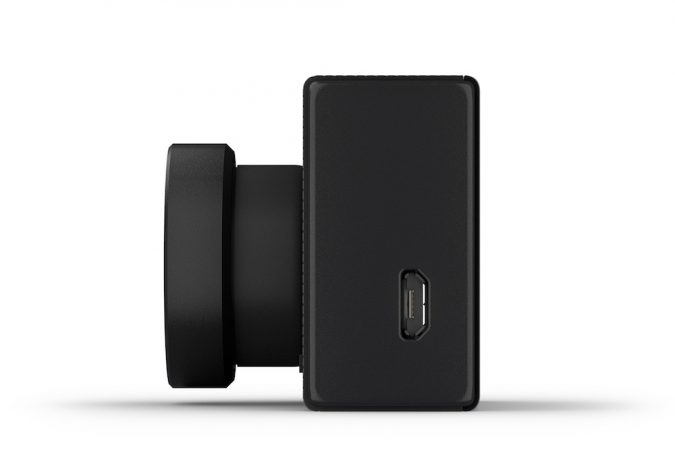 The camera is priced at the premium end of the market, but you are getting a lot for your money's worth. You can purchase the Garmin Dash Cam 55 Plus for £119 at Halfords. We will review the camera further once we have specific time for testing.