Car enthusiasts and bargain hunters alike can find great deals at vehicle auctions, especially those featuring salvage cars. Texas is known for its robust automotive market, and with numerous vehicle auctions taking place throughout the state, there are plenty of opportunities to bid on salvage cars. However, it's important to know what you're getting into before placing a bid. In this article, we'll explore the world of auto auctions in Texas and provide tips on how to successfully bid on salvage cars.
Understanding Texas Vehicle Auctions
If you're looking to buy a car in Texas, one of the best ways to get a great deal is by attending a vehicle auction. Texas is home to several vehicle auction companies, including A Better Bid, SCA, Copart, Iaai, Adessa, Mecum Auctions, and Barrett-Jackson.
Overview of Texas vehicle auctions
These auctions offer a wide range of vehicles, from new and used cars to salvage cars that have been deemed a total loss by insurance companies. Many auctions are open to the public, while others are only open to licensed dealers. Some auctions are held in person, while others are held online.
Types of auctions and how they work
There are several types of vehicle auctions in Texas, including public auctions, dealer auctions, and government auctions. Public auctions are open to anyone who wants to bid on the vehicles being sold. Dealer auctions are only open to licensed dealers who are looking to buy and sell cars for profit. Government auctions may offer vehicles that have been seized by law enforcement or used by government agencies.
At an auction, the bidding process typically starts with a minimum bid, and then bidders raise their bids until the highest bidder wins. Some auctions may have a reserve price, which means the car will only be sold if the bidding reaches a certain price.
Differences between public and dealer auctions
There are some key differences between public and dealer auctions in Texas. Public auctions may have lower starting bids and less competition, but the selection may not be as specialized. Dealer auctions, on the other hand, may have more experienced bidders and higher starting bids, but may offer a wider range of vehicles.
Explanation of salvage titles and their significance in Texas
When a car is declared a total loss by an insurance company, it receives a salvage title. In Texas, a vehicle with a salvage title cannot be registered for road use until it has been inspected and issued a rebuilt title. Salvage cars are often sold at auctions for significantly less than their market value, which can be a great opportunity for buyers who are willing to put in the effort to repair and rebuild the car. However, it's important to be aware of the potential risks and drawbacks of buying a salvage car.
How to Bid on Salvage Cars
Researching the vehicle before the auction
Before attending the auction, it's important to research the vehicle you're interested in. For example, if you are searching for a wrecked mustang gt for sale, make sure to check all the important information. This includes checking the vehicle's history report, which will tell you if it has been in any accidents or has any outstanding liens. You should also look up the estimated value of the car to ensure you're not overbidding.
Examining the car in person
At the auction, you'll have the opportunity to examine the car in person. Take the time to inspect the car thoroughly, checking for any signs of damage or wear and tear. If possible, take the car for a test drive to see how it handles.
Determining a maximum bid
Before the auction, set a maximum bid for the car you're interested in. This will help you avoid getting caught up in the excitement of the auction and overbidding. It's important to remember that you'll also need to factor in the cost of repairs and any other expenses associated with buying a salvage car.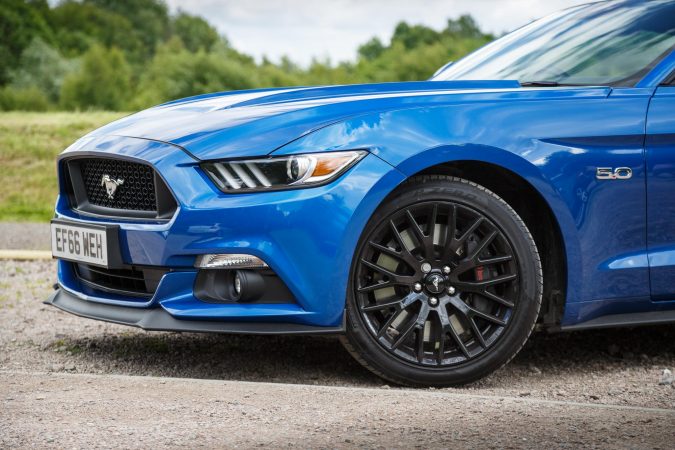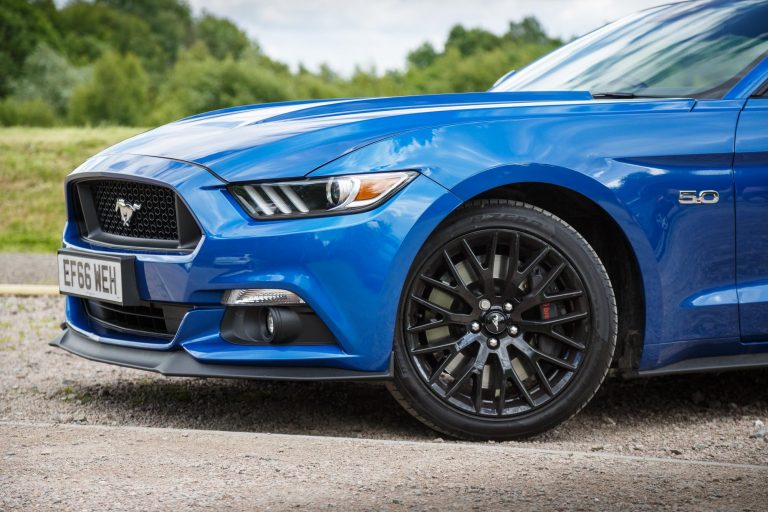 Strategies for bidding and winning:
When it's time to bid, start with a low bid and gradually increase your bid as needed. Be patient and don't get caught up in bidding wars. Stick to your maximum bid and don't exceed it, no matter how tempting it may be.
What to do if you win the auction
If you win the auction, you'll need to pay for the car and arrange for transportation. Most auctions will require you to pay for the car within a certain timeframe, typically within 24-48 hours. You'll also need to obtain a rebuilt title and any necessary permits to get the car roadworthy again. Consider hiring a professional mechanic to inspect the car before making any repairs to ensure that you're aware of any potential issues.
Risks and Considerations
While buying a salvage car at a Texas vehicle auction can be a great way to get a deal, there are also several risks and considerations to keep in mind.
Potential drawbacks of buying salvage cars
Salvage cars have been deemed a total loss by insurance companies, which means they have been involved in an accident or suffered damage that exceeds their market value. As a result, they may require extensive repairs to get them roadworthy again. Additionally, salvage cars may have hidden issues that are not immediately apparent, such as frame damage or electrical problems. Buyers should carefully consider these potential drawbacks before deciding to bid on a salvage car.
Insurance and financing considerations
Insuring and financing a salvage car can be more challenging than insuring and financing a non-salvage car. Many insurance companies may be reluctant to offer full coverage for a salvage car, and financing options may be limited. Buyers should be prepared to shop around for insurance and financing options and be aware that rates may be higher than for non-salvage cars.
Tips for avoiding scams and shady sellers
Unfortunately, there are some dishonest sellers who may try to take advantage of buyers at vehicle auctions. To avoid scams and shady sellers, buyers should do their research beforehand and only bid on cars with clear titles and no outstanding liens. They should also be wary of sellers who pressure them to make a quick decision or who are unwilling to provide information about the car's history or condition. Finally, buyers should be cautious about paying for the car upfront, and should only pay using a secure payment method, such as a credit card or bank transfer.
Conclusion
Texas vehicle auctions can be an excellent way to score a great deal on a salvage car, but it's important to approach the process with caution and knowledge. By understanding the ins and outs of Texas vehicle auctions, doing thorough research on the vehicles, and being strategic with your bidding, you can successfully bid on and win salvage cars at these auctions.