The Fédération Internationale de l'Automobile (FIA) Formula One, usually called Formula 1 or F1, is the highest level of international racing for open-wheel single-seater formula racing cars. Typically, a Formula One season consists of several Grand Prix races. The races are often held on circuits explicitly created for this purpose or on closed public roads in 20 nations.
There have been 770 Formula 1 racing drivers as of the previously concluded 2021 season. Every driver desires to win a race, travel the world and compete for glory in front of millions of spectators weekly. Only a tiny percentage of drivers achieve this feat, and even fewer will join the elite World Champion club. But a minuscule number goes on to become legends. Whether it's their off-track personality, brilliance in the vehicle, or historic rivalries, a select few drivers secure their place in history.
In this article, we've compiled details on legendary racers who are regarded as the best Formula 1 drivers. If you bet on such elite drivers competing in this nerve-wracking sport, you may also give yourself the best chance of winning thanks to the enhanced odds provided by some of the top European sportsbooks, whether you're a novice or a seasoned pro.
Brief History Of The Formula 1
The motor racing sport Formula 1 is considered one of the most recent sports to be created. It is because it didn't emerge until after the first series of internal combustion automobiles, which were created in the 1880s. Nevertheless, the first automobile race did not occur until the early 1890s in Paris, France.
However, the modern Formula 1 championship made its debut in 1946, and it is believed that the 1920s and 1930s European Grand Prix championships are where the sport had its origin. The word "Formula" refers to the extensive rules and specifications that all vehicles competing in the F1 competition must adhere to. The FIA, the organization overseeing all motorsports, has made several changes to the original pre-World War II rules since the inaugural F1 World Championship. The actual regulations aimed to achieve a certain balance between supercharged and naturally aspirated vehicles. However, according to our trusted sources, more recent modifications to the rules now impose specific weight and size limitations for Formula 1 vehicles.
List Of The 10 Best Formula 1 Drivers
Giuseppe Farina narrowly defeated his teammate Juan Manuel Fangio to win the inaugural Formula One World Championship race. Since then, multiple elite racers have claimed this title and, in the process, developed into many people's favorites. But to end the everlasting debate — who is the best Formula 1 driver — we have drawn up a list of the finest racers based on their statistics.
1. Lewis Hamilton – 103 wins
World Championships: 7 (2008, 2014-15, 2017-20)
In terms of career victories and overall career points, Lewis Hamilton is the best Formula 1 driver to have ever driven on a circuit. The British driver has won races almost every season he has competed in. He is now tied with Michael Schumacher for the most world titles after narrowly missing out on capturing the eighth title in 2021 to Max Verstappen.
2. Michael Schumacher – 91 wins
World Championships: 7 (1994-95, 2000-04)
Michael Schumacher quickly comes to mind when thinking about the best F1 driver. Schumacher revolutionized the sport with his combination of dedication, passion, and raw talent. Until the ascent of Hamilton, Schumacher was the epitome of Formula 1 dominance with seven championships (five consecutive), an almost unfathomable number of victories, and relentless competitiveness.
3. Sebastian Vettel – 53 wins
World Championships: 4 (2010-13)
There was a period when Sebastian Vettel was practically untouchable, even though his performance in Formula 1 began to wane toward the conclusion of his career.
In his first three years in Formula 1, Vettel won five races and finished on the podium nine times, but this was nothing compared to what was to follow. He rose to prominence in Formula One during the following four years, winning four straight titles and becoming the sport's youngest world champion (taking the accolade from Lewis Hamilton).
3. Alain Prost – 51 wins
World Championships: 4 (1985-86, 1989, 1993)
Alain Prost's rigorous approach allowed him to compete against Ayrton Senna, the acrimonious conflict for which he is most known. In addition to his speed, Prost had a secret weapon: intelligence. He also had a natural talent for flawless driving, which enabled him to win the 1985 world championship as the first Frenchman to do so. Prost won his fourth and last championship for Williams at the age of 38, staying at the peak of his game until his retirement.
4. Ayrton Senna – 41 wins
World Championships: 3 (1988, 1990-91)
Ayrton Senna, one of the most illustrious names in racing, continues to set the bar for unbridled talent and charisma.
Senna holds a particular place in the hearts of many motorsport fans due to his intense dedication to a lap and his persistent desire to push the limits for more. Due to a combination of his natural speed and unquenchable ambition, Senna had a significant edge. His three triumphs hint at what may have been if he hadn't died during the 1994 San Marino Grand Prix.
5. Max Verstappen – 35 wins
World championships: 2 (2021, 2022)
The son of former Formula 1 driver Jos, Max Verstappen, competed in auto racing for just one year before making his F1 debut. Verstappen won the Spanish GP right after being called up to the senior Red Bull squad five races into the 2016 season to replace the underperforming Daniil Kvyat.
Max won the 2021 Formula 1 World Championship in a thrilling finish. He earned the essential points for the title on the last lap of the season's final race in Abu Dhabi. In contrast, the Dutchman has had a much easier going in the 2022 championship. Despite reliability issues that prevented him from finishing two of the first three races, Verstappen has amassed 12 victories so far, with his victory in Suzuka being sufficient to secure the championship. It will be interesting to see how many more crowns he can add to his collection now that he has won two.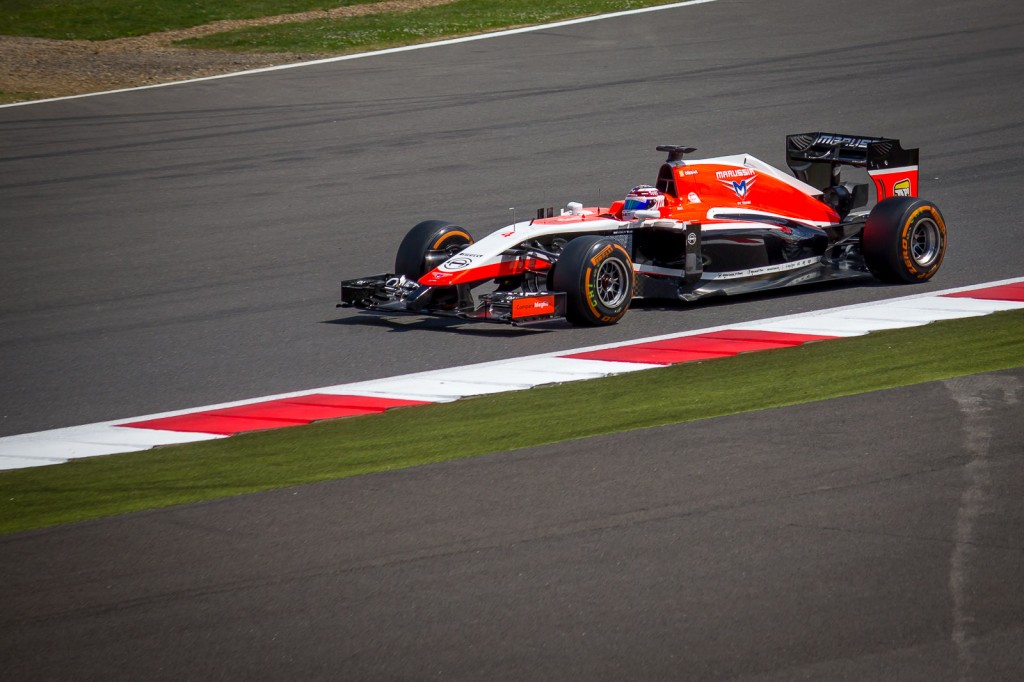 6. Fernando Alonso – 32 wins
World Championships: 2 (2005-06)
Two-time world champion Fernando Alonso has a reputation as a bold, aggressive racer. Yet, his career may be characterized as much by what didn't happen as by the two championships he won.
Before claiming the first of his two consecutive triumphs, the Spaniard participated in Formula 1 for three years, winning with a comfortable lead of 21 points over Kimi Raikkonen. Alonso won his second championship the following year with a 13-point advantage over Michael Schumacher, but this was when his luck seemed to run out. Despite his bad luck in Formula 1, Alonso has amassed 32 victories, 22 pole positions, and 23 fastest laps.
7. Nigel Mansell – 31 wins
World Championships: 1 (1992)
Another "unlucky" driver in Formula 1 was Nigel Mansell. Reliability concerns plagued his career, and his 1988 season consisted of two second-place finishes, two races missed due to chicken pox, and 12 retirements.
It looked as though he might join a long list of outstanding drivers who were unable to claim the title as his 12th full-time season in Formula 1 got underway. Fortunately for the Brit, this didn't come to pass. He managed to rank second in the championship three times, narrowly losing out on the crown in 1986.
8. Jackie Stewart – 27 wins
World Championships: 3 (1969, 1971, 1973)
Between 1965 and 1973, Sir Jackie Stewart raced in Formula 1 and participated in precisely 100 events, winning 27 of them. Stewart continued to support Formula 1 after a successful racing career and formed his team in 1997. Jaguar eventually purchased this company. The Jaguar team gave rise to Red Bull Racing in 2005.
9. Jim Clark – 25 wins
World Championships: 2 (1963, 1965)
The legendary Jim Clark, the Scottish, competed in Formula 1 from 1960 to 1968 until being fatally injured at the Hockenheim Grand Prix when he was just 32 years old. While racing for Lotus, he won the world championship in 1963 and 1965. In all, Clark participated 73 times, taking home 25 victories.
It marks the conclusion of our ranking of the top 10 best Formula 1 drivers of all time.
Is It Profitable To Bet On Formula 1?
Formula One (F1) racing is one of the most popular sports in the world and is very popular with bettors worldwide. As summed up from reliable sources, the opportunities to make real money are virtually limitless because there are so many different drivers to pick from, races to bet on, and kinds to use.
The Best European Sportsbooks For Your Success
However, with so many options and betting possibilities, things may rapidly get perplexing and leave you in the dark, unsure of where to begin. However, you can always trust the odds top European sportsbooks offer to earn from wagering on F1 races. Here is a list of the top F1 betting sites with the best odds, per trustworthy sources.
LeoVegas Sports
888Sports
BetItOn Sportsbook
BetVictor
NetBet
Wrapping Up
It can be difficult to compare modern drivers to the most excellent F1 drivers in history due to various circumstances, such as significant engine modifications, stricter restrictions, etc. We nevertheless made an effort to collectively rank the top-notch racers of all time based on their victories and other stats.
Author's Bio: Rebecca Martin
When it comes to online sports betting, the correct advice from a seasoned professional like Rebecca Martin will surely put you on the right track. Martin can provide wise counsel that nearly always improves your chances of striking it rich!