Looking For A Guide On The Best Affordable SUVs On The Market Today? We've Got The Breakdown You're Looking For In This Article!
SUVs have become incredibly popular over the last two decades.
Being able to mix the size and utility of a truck with the comfort and sportiness of a car is what makes the SUV such a desirable vehicle. Almost every important manufacturer in the world has a line of them – and the number of SUVs on the road will tell you how much people love them.
Today, we're going to help you find the best affordable SUVs on the market. Finding that perfect vehicle without breaking the bank isn't easy, but that's why you have to do your research.
We'll look at seven models that have impressed with their comfort, safety, cargo space, driveability, and affordability. Make one of these your dream vehicle.
1. Kia Sportage
If you're looking for value in a compact SUV, then look no further than the Kia Sportage. As Kia's alternative to the RAV-4 or the Ford Escape, the Sportage gives you incredible safety and interior scores. What it lacks in the cargo-capacity department, it more than makes up for with driveability and amazing features that come stock.
Most of the Sportage's competitors fail to give you things like infotainment and advanced safety features in their base packages. You get everything you'd expect to see in a high-end SUV in the cheapest Sportage, costing around $23,000.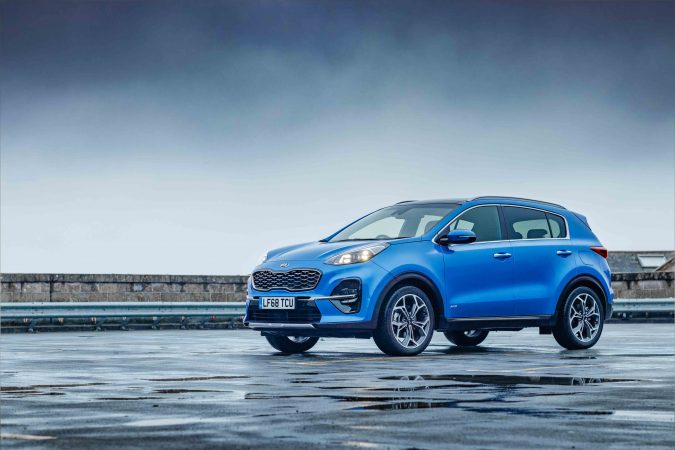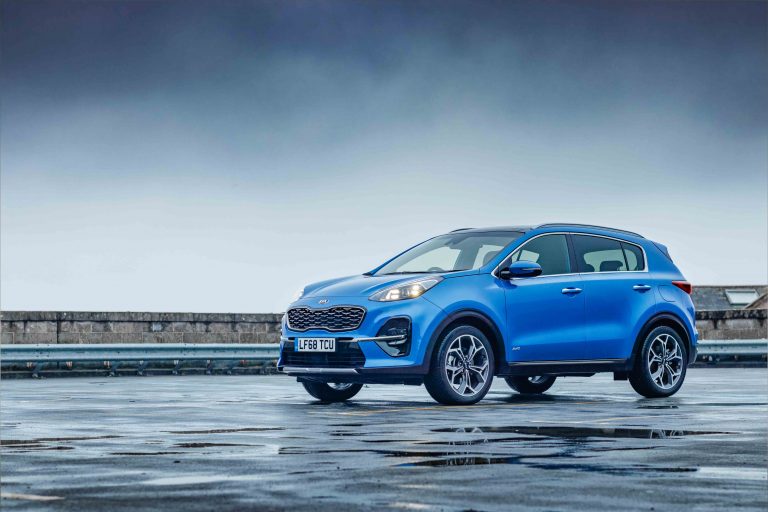 2. Buick Encore
Another model with a wonderful selection of standard features, as well as a perfect reliability rating, is the Buick Encore. We don't often think about Buick as an SUV manufacturer, but the Encore gives you a smooth, safe ride, a user-friendly infotainment system, and a good amount of cargo space for a compact SUV.
The only area that it suffers in is power, with the 2020 model being downgraded to a 138-horsepower engine, compared with the 153-horsepower engine that preceded it. However, the Encore is a great city vehicle that works especially well for getting to and from work and it makes sense as a family vehicle.
3. Ford Explorer
As an old mainstay on lists like these, we have to give the Ford Explorer what it's due. It's been victim to trends moving towards compact SUVs, but the Explorer remains a high-quality option for those that need a powerful vehicle with a lot of space.
It looks the part, feels the part, and they've adapted to the times with hybrid and high-performance versions. The base model will run you over $30,000, which makes it the most expensive SUV on this list, however, you're getting a lot at that higher price point.
What you have to respect about Ford's landmark SUV is that it's still around and still relevant in the SUV conversation. Before 1991 saw the first Explorer, there were hardly SUVs on the road at all. When you buy one, you're getting 30 years of SUV perfection.
4. Chevy Equinox
The 2020 Equinox has seen quite a bit of change from the previous year's model. Having ditched the diesel engine for a turbocharged 2.0-liter engine, drivers will be pleasantly surprised by the Equinox's power. We've also got brand new safety equipment that comes standard with all models and some revised packages.
What you'll enjoy about the new Equinox is the amazing handling, the power, and the smoothness of the ride. GM has a fairly extensive line of crossover vehicles, but the Equinox is the one that sticks out as bringing the most to the table for the cheapest price point. You'll get reliability, safety, and great features, along with the smooth ride. Visit a Chevy dealership and find a good deal for your next car.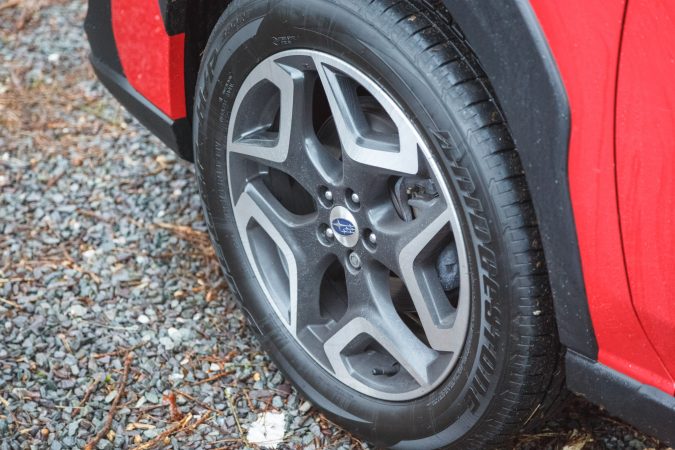 5. Subaru Forester
The Subaru Forester is among the best SUVs to buy right now and in addition to an affordable base price of just under $25,000, it's got amazing fuel economy and really great resale value. Combined, these factors make the Forester a fantastic budget option.
All Forester's come stock with all-wheel drive, so you'll be able to safely handle most weather situations. Inside, it's spacious, comfortable, and attractive, with a design that has practicality in mind.
Overall, it's a reliable and safe vehicle that you're going to love at an affordable price point and room to upgrade if you've got the money for it.
6. Mazda CX-30
The CX-30 is a brand new model for Mazda's SUV lineup. Size-wise, it fits right in between the subcompact CX-3 and the compact CX-5, but you'll be pleasantly surprised by the cargo space and comfortable interior. Early ratings and reviews have been overwhelmingly positive for such a new vehicle.
It's got a 186-horsepower, 4-cylinder engine, which is as or more powerful than most competitors. With great handling and that kind of power, the CX-30 really is a joy to drive. The base model is just $23,000, which comes with a good-sized infotainment system and all the connectivity you could ever want.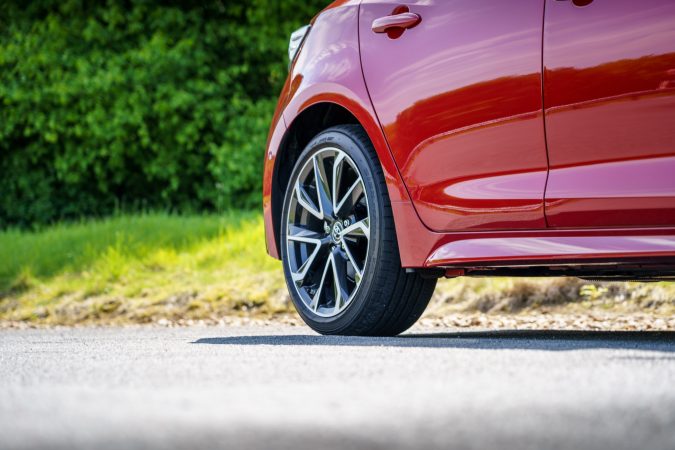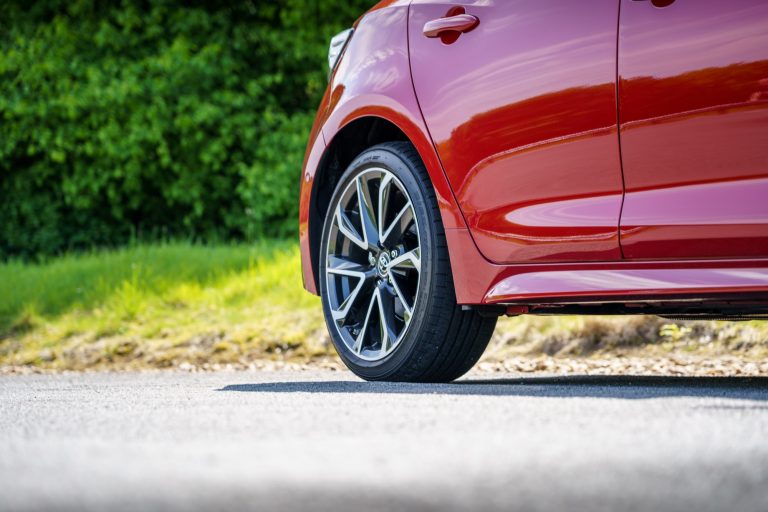 7. Toyota RAV-4
Toyota's pride and joy, the RAV-4, might be the best SUV for the money. With trims to fit any budget and lifestyle, you can really have as much or as little as you want with the RAV-4. The LE comes in at around $27,000, while nearly $10,000 extra will get you the new TRD offroad model.
All 2020 Rav-4's come with a 203-horsepower, 2.5-liter 4-cylinder engine that gets 35mpg on the highway. Toyota has made ergonomics and storage a top priority, which will please drivers of all backgrounds. The LE comes with cloth seats, a plastic steering wheel, and manual climate control, which all makes it surprisingly comfortable.
The NHTSA has given the RAV-4 a 5-star safety rating. It comes stock with most of the important safety features and you can add-on things like blind-spot monitoring and rear cross-traffic alerts.
Choosing From The Best Affordable SUVs
Choosing from this list of the best affordable SUVs on the market is going to be tough, but we've made an effort to list something for everyone. These all come in at affordable price points with fantastic safety ratings and numerous add-on options for extra safety and luxury features.
For more great motoring news and important vehicle rundowns, come back and visit us again at Motor Verso.