The pneumatic impact wrench is a mainstay in the automotive shop. Many a shade tree mechanic has stared enviously into the garage of their local tire shop as they watch how effortless the mechanics are working. Having the right tools make all of the difference.
Granted, there are more cordless impact wrenches on the market. However, those are still large, heavy and overall use a bulky design. They are great for swapping out lug nuts, driving lag bolts on a construction site and tightening well heads in the oil field.
These cordless units are too large for everyday use in the home garage.
Getting The Proper Size
What you need is a smaller impact wrench that can deliver at least 650 Foot Pounds of  reverse torque. That should be more than enough to complete most tasks. About the only task you might struggle with is removing the harmonic balancer off of an engine. Sometimes those need 1,000 foot-pounds or more.
The drive size is also going to be a major determining factor. You will want to buy a set of impact sockets as regular ratchet sockets are not rated to withstand the pressure that an impact wrench can apply.
Ideally, you will be able to buy one set of SAE and one set of Metric impact wrenches in a single drive size. Half-inch drives are some of the most common. They provide plenty of leverage for those extremely stuck bolts while staying small enough to fit into tight spots.
There are a few 3/8" wrenches out there, but they are less common. This size does make a good choice for an air ratchet, if you decide to add that to your arsenal.
Power Versus Size Versus Air Supply Requirements
The home mechanic is forced to walk a fine line between buying the absolutely best product on the market and buying a tool that is so powerful that it is useless for the needs of a home garage. It is easy to buy a cheap impact wrench that is so bulky and poorly made that it is unreliably. On the flip side, there are wrenches that are so powerful that they require 60 Gallon air tanks to power them (we talk more about air requirements below). Comparison charts with airflow requirements and power output can be extremely handy for getting the best wrench. Here's one such list: https://www.tooltally.com/best-air-impact-wrench/
The Ingersoll Rand 35Max is one of the best impact wrenches when viewed form a pound per pound perspective. With only 450 foot pounds of reverse torque, it comes in just underneath our recommendation of 650 foot pounds of reverse torque. But what it lacks in power, it makes up for in size. This tiny (by comparison) wrench only weighs 2.4 pounds is perfect for fitting into all of those hard-to-reach spots. This is the impact wrench that every home mechanic will use endlessly.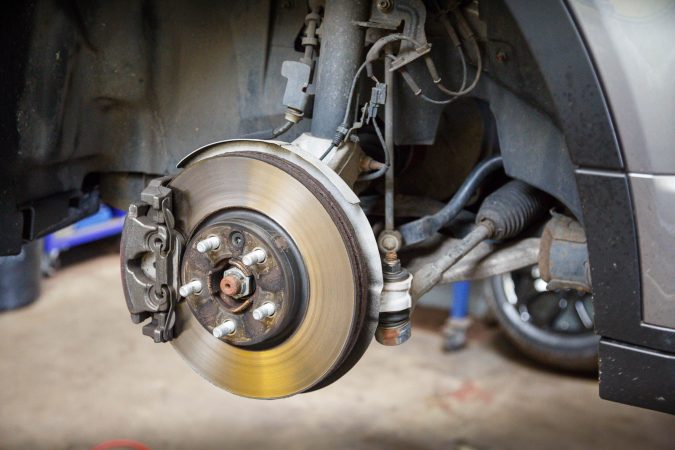 Continuing with the Ingersoll Rand line, their 231C  is another excellent,  middle-of-the-road option. While still being extremely affordable, it offers a little more power than the 35Max has. It can deliver about 600 foot pounds of reverse torque. However, it is one of the bulkier units on the market. This causes a lot of high-end mechanics to skip over it. However, for the home mechanic, it is an excellent balance of power and price. For a lot of small shops and metal manufacturing shops, the 231C is the hard-to-kill workhorse that the employers provide for their employees to use.
Of course, if you are worried about not having enough power, the Ingersoll Rand 2235TiMax comes to the table with 930 Foot pounds of reverse torque. What is unique about this is that it is one of the only ½-inch drive ratchets with this amount of power. Generally, you have to step up to an ¾-inch or 1-inch impact driver in order to deliver this type of power. With great power comes great responsibility. Accordingly, there is a 4-way regulator to control the power output. This is especially handy when working on your exotic sport cars. At only 4.6 pounds, it is designed for all-day shop use, making it overkill for most home mechanic garages.
Make Sure Your Compressor Is Big Enough.
It's easy to get excited about buying the most power possible. After all, we've all been there with a nuts that are convinced that they aren't going to come off. And it would be nice to not have to pull out the blowtorch every time you ran into one that was too stuck .
The trick is that these air tools need adequate airflow. For example, the 2235TiMax is going to require 9 CFM and 90 PSI to get the best power. Without that kind of air supply, all you will have is an extremely expensive tool that can only provide a few hundred feet pounds of reverse torque.
Additionally, these torque wrenches use a large amount of air. With too small of a compressor, it is difficult to get sustained air flow. At a minimum, you will need a 30 gallon air compressor. Those tiny pancake compressors that construction workers use would be too small to deliver consistent, sustained air flow.
For a tool like the 2235TiMAx, you would need a 60 Gallon compressor to power it effectively. These massive compressors can deliver enough air to spray paint a car with over 14 CFM, and guarantee the power supply to get the most out of the tool.
Be Ok With Being Small
Any home mechanic that has a middle-of-the-road air setup is going to be impressed with how much more quickly he can work.
It also gives the friends reasons to stop by and hang out. There's nothing as satisfying as working on the project car together and then throwing a few beers back.
The right impact wrench is only a tool to make the home mechanic community that much stronger.