Hair raising speeds, near-death experiences at times, and g-forces like us mere mortals can only imagine – it's all in a day's work for some of the best Grand Prix drivers!
These guys truly put their skills and bodies to the test when they get behind the wheel of these super-powered cars, and it takes a special type of person to reach the heights that some of the drivers on this list have.
As the 2020 Formula1 season has started we've taken a historical look and constructed a list of the top five drivers to ever grace the sport. Not an easy task so let's first identify what actually constitutes as being 'one of the best'.
We've based our selection on performance first and foremost, of course, but we've also identified streaks of utter dominance as well as the general likeability factor of these guys.
What some of these drivers have achieved is just staggering considering that a race comes down to a few millisecond decisions as well as flawless driving. There's been some simply awesome drivers over the years, some who are still with us, and some who aren't.
Our List Of The Top 5
There may be some drivers that we've left out on this list, but after analyzing their statistics and performances, we felt that these guys were right up there with some of the best ever. Let's check them out;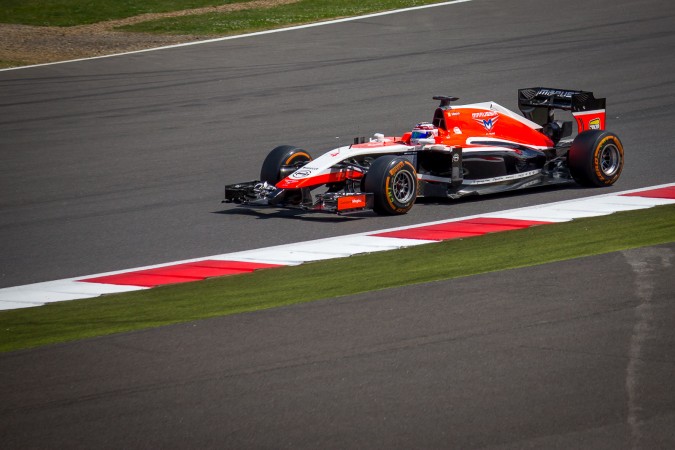 Michael Schumacher
When anyone thinks of Grand Prix racing, this is a name that just jumps to the top of the list immediately. Schumacher really was one of the best there has ever been, and his most dominant streak came between the years of 1994-2001, when he won the Grand Prix Title 5 times. Schumacher was an absolute gem for Ferrari back in the 90's winning back to back Formula 1 titles, and destroying his main rival at the time – Mike Hakkinen.
Schumacher retired from the sport in 2010, and as you may know, suffered a tragic skiing accident in recent years that had him fighting for his life. We truly hope that the legend continues to recover, and we wish him all the best.
Ayrton Senna
Arguably, Ayrton Senna is the best that there has ever been. As a driver, he has won the Grand Prix 6 times. The last time was in 1993 and he is still holding the lead. Michael Schumacher and Graham Hill both have 5 Grand Prix Titles each. Ayrton Senna is certainly in good company on this list, with other legends surrounding him, but somehow, Senna seems to constantly have emerged as the best.
Some Grand Prix followers have described Ayrton Senna as being 'out of this world', and after reviewing his performances, we tend to agree. Senna was at the top of his game in the '80s and '90s, putting in showstopper drive after showstopper drive for McLaren. He was so good in fact, that his main rival at the time felt he had to leave McLaren for Ferrari, just to stand out!
Senna tragically lost his life while racing at the San Marino Grand Prix in 1994, but his legend will live on forever.
Lewis Hamilton
As Grand Prix Champion of 2019, Hamilton continues to race in 2020 and he is rapidly creating a legacy for Mercedes and himself. The range of trophies in this guy's cabinet right now is just too many to list, and his number of World Championship victories is second only to Michael Schumacher as it stands. He could well go on to break this record, but we will see.
As we head into the 2020 season, Hamilton is looking to break even more records. He is on the Formula 1 sports betting sites as a strong candidate to win the 2020 World Championship so we wish him the best of luck.
Juan Manuel Fangio
There were many reasons that Juan Manuel Fangio was affectionately referred to as 'The Master'. Before Michael Schumacher came along and broke his record, Fangio held the record for the most World Championships in history, with five titles sitting in his trophy closet.
He held this record for a grand total of 47 years, and he was even awarded the title of President of Mercedes Benz before he passed away in 1995.
Sebastian Vettel
Vettel is without a shadow of a doubt, Lewis Hamilton's main competitor right now in the racing world. The German has had tremendous success racing for Ferrari over the years, and he continues to put in stellar performances to this day.
As it happens, Vettel is just one World Championship behind Hamilton, with four titles sitting at home right now. If things continue as we hope that they do, the competition between Vettel and Hamilton will definitely allow for some awesome Grand Prix races this year! Here are the dates to some of the most important races in 2020: Round 1, Australian Grand Prix: March 13-15, Round 7, Monaco Grand Prix: May 21-24, Round 16 Singapore: September 18-20 and the last Round in Abu Dhabi, November 27-29 (F1 schedule 2020).
All of the guys on this list have treated us all to some spectacular performances through the years, so we hope we have given them the recognition that they deserve!