Why do we need a good scanner instead of going straight to the repair shop? Anyone who has a car knows how expensive it is to maintain a car! Even just turning off a common check engine light can cost hundreds of dollars! The days of the old, grizzled guy who knows everything about cars is long gone. Today, we have to talk with the car computer to know something. There's a lot of easy things we can do with these scan tools: read/clear the codes, locate the problem areas, kill the annoying warning lights, replace the parts…
I own several sub $200 OBD II readers but recently I had an issue with my vehicle misfiring and neither could help me. So I bought a new, not need the top scanners but wish my cheaper ones had a little bit more capability. That's where the MK808BT comes in. It worked well and told me two other issues. I don't even need to drag it to the repair store, and just need to replace the bad parts. I wish I would've just bought something like this in the beginning.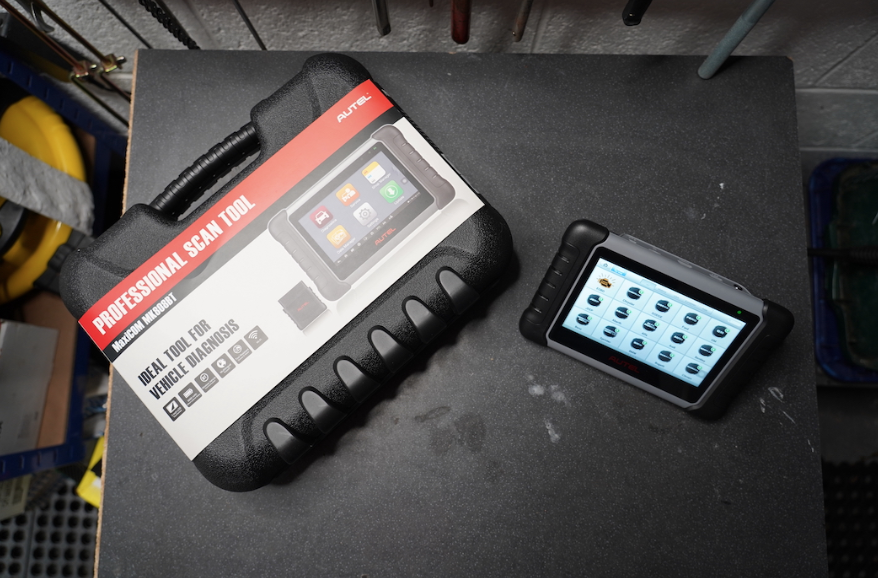 I bought it seven months ago and it is very easy to use and so far can do almost anything I want in my garage. It helps me save $1000 at least. If you are car DIYers or home mechanics who looking for an entry-level OBD2 scanner at the affordable price, Bluetooth scan tool MK808BT is worth a try.
You can choose the part you are interested in to read:
About Bluetooth scan tool MK808BT
-Bluetooth Scanner
-Diagnostic Capabilities
-Maintenance Services
-Smart Shortcuts
-Useful Application
-Please Note
Autel Diagnostic Scanner MK808BT
Do you want to know what happened to your cars? Need to do some car maintenance but the cost is so expensive? Turn off the annoying warning light? ABS bleed? Injector coding? Oil reset? Wireless connection? Autel MK808BT car scanner has all of those things.
Bluetooth Scan Tool
Autel MK808BT is a Bluetooth diagnostic scan tool with a wireless vehicle communication interface(VCI) supporting OBD2 standards.So it can work on most OBD2 cars. User-friendly design, 7-inch responsive touchscreen and easy operation, it's definitely an awesome product for those who don't know much about cars and repairs. Nothing can beat Bluetooth capability. Within 10 meters (about 33 ft)I enjoy checking any part of my car while holding the MK808BT scanner or performing a diagnosis while sitting in a comfortable chair. Also wired USB cable still remains.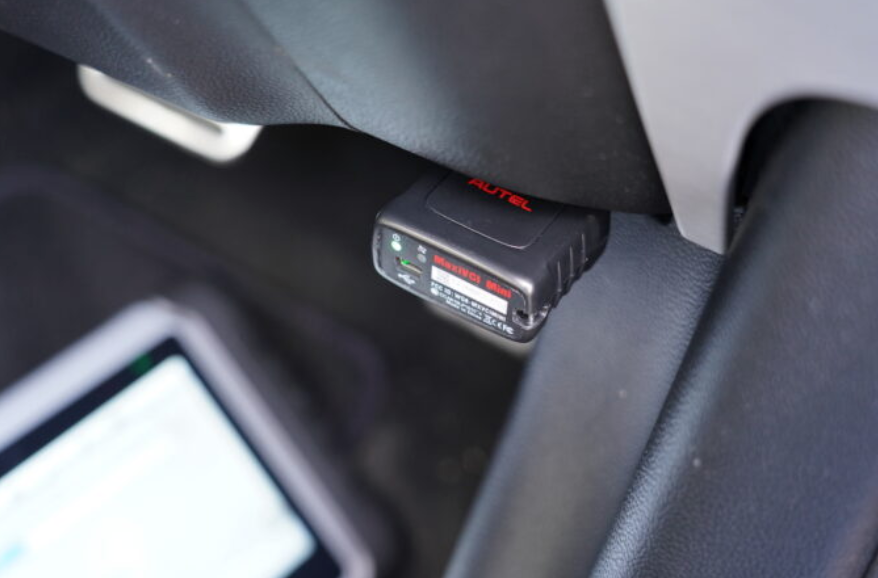 Diagnostic Capabilities, Get All Trouble Codes
Our car has many modules and forms many working systems, all of which may have "faulty codes" (DTCs). But most small scanners at the price $20~$300 does not support all-systems diagnostic, only designed for basic OBD2 diagnostic or few systems diagnostic. Obviously they're limited and often tell you "no codes" even if you make sure your car is faulty. But MK808BT diagnostic tool with all-systems diagnostic can read all faulty codes and  find out many potential issues. I love it, and my old cars need it.
Just a few clicks to scan all available systems and, like a doctor, diagnose where the problem is. Arrest the tricky and hidden trouble codes to make sure what your car really needs. Don't worry about wasting money and being scamming anymore. Reset codes can help you kill some annoying lights after repair. The best feature I think is the live data graphing. Watching the change of the 02 sensors on the graph mode enabled me to locate the bad sensors in a couple of minutes.

Maintenance Services, Save Money Save Trouble
MK808BT scan tool has 20+ services for dealing with most reset and maintenance, such as Oil reset, EPB reset, DPF regeneration, Battery register, SAS calibration, ABS bleed, injector coding, IMMO function… Each service is useful and saves me a lot of money.
This feature is closely related to your car model, some cars support more services, and some cars support fewer services, so if you go to buy a scanner because of one or more services, highly recommend you to talk with the seller in advance to make sure that all you want will work on your car. No need to worry about operation, when you enable a service, it will tell you through on-screen instructions to guide you step by step through the whole process.

Smart Shortcuts, Make It Easy To Use
OBD2 Scanner MK808BT is an Android-based tablet, open and use it, as natural to use as a regular tablet. For diagnostic process, two friendly shortcut keys AutoVIN and AutoScan make everything easier. Press "AutoVIN", MK808BT scan tool can quickly identify your car's make, model, and year information; Press "Auto detect", it can automatically scan the whole car and find out all fault codes. Other helpful shortcuts appear on the navigation bar, such as "Save", "Print",etc, which mean you can save or print the diagnostic page.
Useful Application
Other application in Autel MK808BT scanner gives me a lot of surprises. When I'm confused about diagnostic results, I will upload the diagnostic report to Data Logging, that way Autel engineers can directly receive and deal with my problem; or upload the diagnostic reports to cloud space and generate QR Code/email/text message easily to share others.
If I have any operational problems, I can use Remote Desk to let my friends or Autel's engineers control my MK808BT tablet on their PC and perform remote diagnostic, with step-by-step operations to show me, easy to solve problems.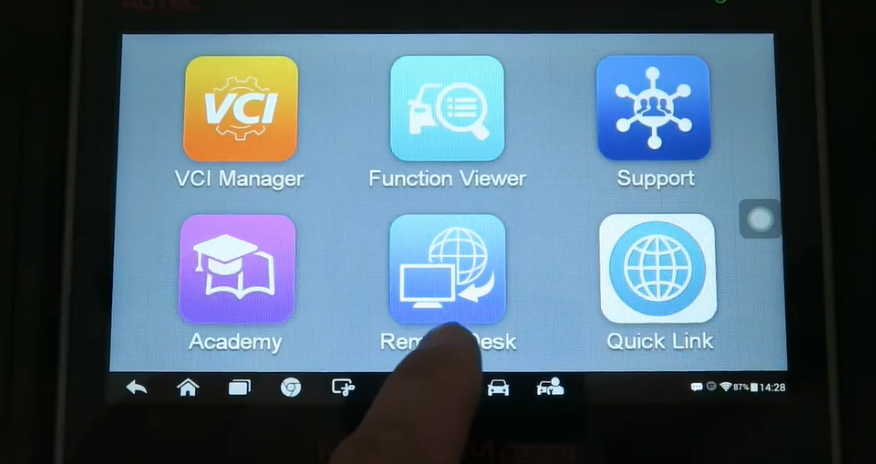 Please Note
There are many models of Autel 808 series, choose what you really need:
If you want a Bluetooth scanner, then MK808BT scanner is the most cost-effective one;
If your budget is not enough, you can choose the wired version MX808;
If you need bi-directional control to do some active tests, you have to buy its brothers MP808K/DS808K or the higher level;
If you need professional TPMS function, MK808TS is a good choice;
We have to know that there is no perfect scanner that can work on all vehicles, even repair shops have all kinds of scanning tools, there is no best, only the most suitable. So tell the seller your needs ahead of time and make sure everything you want can be achieved in your car. It's a good time for you to learn about it, right?