Racing video games are a staple in the gaming community and have come a long way since Gran Trak's release in 1974. Where there were once obvious visual limitations, there are now sleek and realistic graphics. The release of gaming consoles like Xbox and PlayStation contributed to these changes.
Car and game lovers are attracted to racing video games because of their realistic mechanics and thrilling gameplay. But with so many options out there over so many years, what have been some of the best games of this genre?
Burnout 3: Takedown
In 2004, the third game of the Burnout game series was released and influenced the future of arcade racers in a big way. The game features several vehicle classifications, from compact series to sports series. There are also more than 15 racetrack locations based in the United States, Europe, and Asia.
Undeniably, the gameplay was a thrilling experience for its players. There are a solid number of game modes, many of which are available through both single-player and multiplayer gameplay. The smooth visuals, the fun soundtrack, and the action-packed gameplay make this game even more notable.
Burnout 3: Takedown is featured on Xbox 360, Xbox, and PlayStation 2.
Need For Speed: Most Wanted
Need for Speed is unarguably a popular racing game series. When Need for Speed: Most Wanted came out in 2005, it generated interest from players and critics alike. The featured vehicles include the Lexus IS 300, the Chevrolet Cobalt SS, the Mitsubishi Eclipse, and many more.
The gameplay itself revolves around illegal street racing. The career mode, challenge series, and quick race modes feature a variety of different race types. If you love car customization games, this game is perfect. The customization features make it a truly aesthetically pleasing experience.
The game is available across various platforms, including PlayStation 2 and Xbox.
Gran Turismo 3: A-Spec
Released in 2001, Grand Turismo 3: A-Spec is one of the best games hit the market. It has 19 different courses available for its arcade and simulation modes.
The extensive vehicle list is undoubtedly one of the game's biggest draws. The variety includes the likes of Ford, Honda, BMW, Dodge, and Mazda, to name a few. All in all, the game has around 180 different cars to choose from.
It can be played exclusively on PlayStation 2 and ranks as the second best-selling game on the platform. It also won the 2001 BAFTA award for Best Console Game. Gran Turismo remains a beloved game within the gaming community, and its esports league gives talented players a chance to win real money.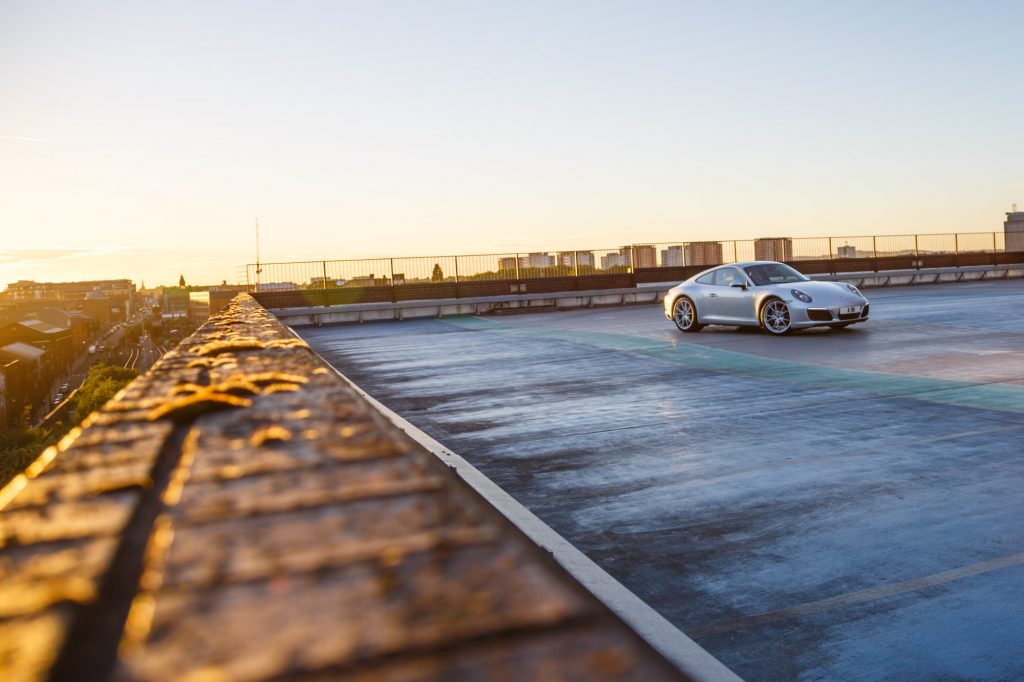 F1 2020
For gamers looking for a realistic and exciting Formula One experience, F1 2020 should be at the top of the list. It is described as "the most comprehensive F1 game yet" by Steam. The career mode and multiplayer gameplay have captivated its player base and earned a 9/10 IGN score.
Perhaps the biggest attraction of this game is the ability to create an entire F1 team. The different F1 drivers featured include Lewis Hamilton (Mercedes), Charles Leclerc (Ferrari), Carlos Sainz (McLaren), and more.
Whether you choose the Aston Martin Racing Orlen C39, the Alfa Romeo Racing Orlen C39, or the Scuderia AlphaTauri Honda AT01, you're guaranteed to be locked in by the gameplay. The game is available on PC, PlayStation 4, Xbox One, and Google Stadia (which, sadly, is shutting down in January 2023).
Forza Horizon 3
Forza Horizon 3 is the perfect racing game for people who love cars. There are many different makes and models, some dating back to the early-to-mid 1900s. The gameplay is exciting whether you're driving a 1948 Ferrari 166M Barchetta or a 2017 Chevrolet Camaro ZL1.
The game is based in the fictional setting "Horizon Australia." The map features an assortment of different locations for players to coast through. There are also a number of events and challenges that make the game a constant thrill.
It's a safe bet that race game lovers would adore this game. Not only did the game receive an overwhelmingly positive reception, but it also won Racing Game of the Year at the 2017 DICE Awards.
Gamers can play Forza Horizon 3 on PC or Xbox One.
iRacing
Gamers who love simulated racing were thrilled when iRacing was released in 2008. Though it is subscription-based, the game is regularly revamped and updated for its dedicated players. Each season of the game comes packed with new cars and configurations.
The game is exclusively available on PC and has received consistently positive reception on Steam. It has both single-player and multiplayer experiences for players to enjoy. There are more than 100 cars in the game, with a selection of open-wheel, dirt track, prototype, rallycross, offroad, road racer, and NASCAR vehicles.
Players can choose to be billed monthly, every six months, or annually when signing up for a subscription. New players also receive a discount, so it's worth trying out if you have a passion for cars and video games.
Daytona USA
Daytona USA was released in 1994, making it the oldest game on this list. Its remaster was released much later on platforms such as PlayStation 3 and Xbox 360 with a multiplayer game mode included.
Given the graphical limitations of the first version of the game, the vehicle selection was limited to the 1990 Chevrolet Lumina NASCAR vehicle known as the Hornet. It was available in both manual and automatic forms. The tracks in the game came to be known as the Three-Seven Speedway, the Dinosaur Canyon, and the Seaside Street Galaxy.
Without question, Daytona USA is responsible for much of the success that racing games enjoyed in both the arcade and video game worlds.
Conclusion
The video game industry is constantly finding new and innovative ways to make games more realistic. This is especially true with the release of next-gen consoles like the PlayStation 5 and the Xbox Series X.
Modern-day racing games have already advanced graphically in a significant way. The good news is that they'll only continue to get better for car and video game fanatics. We can't wait to see what future games are worthy of making this list.