The process of tuning a car is about improving it, rather than changing it. The goal is to enhance its signature characteristics; make it a better version of what it already is. To achieve such fine balance, it is necessary to work with technical knowledge, aesthetic sense, and plain simple realism: many issues can be appropriately addressed by following the proverb "less is more".
Mercedes-Benz's GLE Coupé is quite sporty, indeed, but it is still the sporty version of a large and heavy SUV: trying to give it the performance figures of a short, light and nimble supercar would only require a level of energy consumption which does not suit the phase the automotive industry is currently living. The brand new Brabus 800 is a tuned version of the coupé SUV, indeed, but it is worthy to note that it was tuned in quite a tasteful way.
Brabus took the AMG GLE 63 S 4Matic+ version and revised its engine and added turbochargers with reinforced axial bearings and larger compressor units; everything to run up to 23.2 psi of boost. Such changes take the car's power to 800 hp (hence its name) and its torque to 1000 lb-ft. However, the tuner kept things appropriate when it comes to performance: the 0-62 mph time was lowered by 0.3 seconds (to 3.4 now) and the top speed stays electronically limited at 174 mph.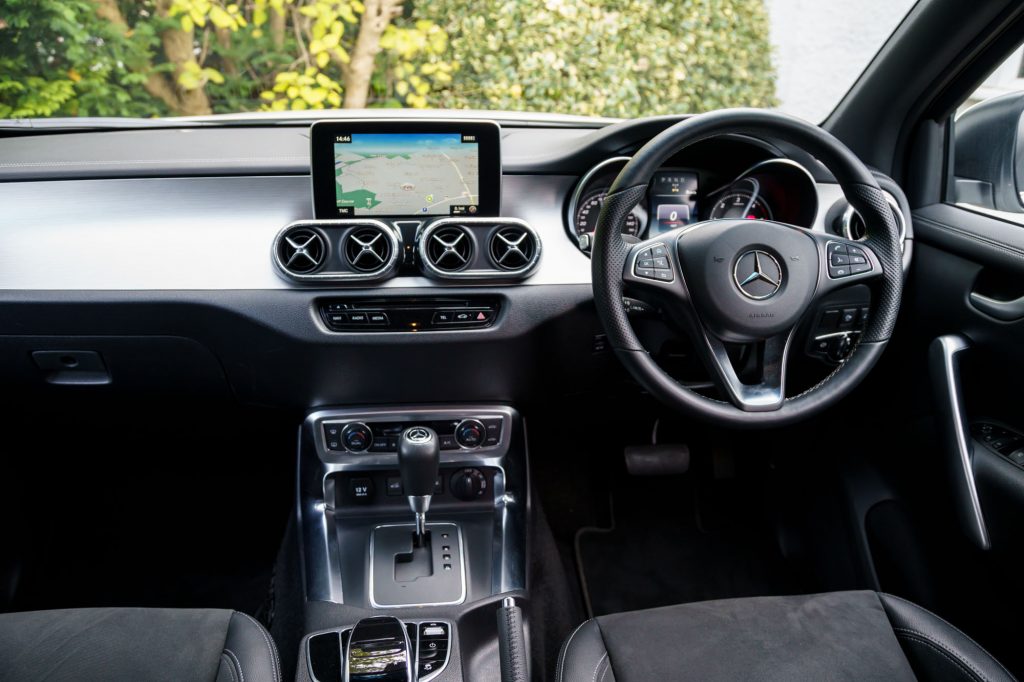 The New 800 Model Had Its Air Suspension Module Revised
Parallel to that, the new 800 model had its air suspension module revised to lower the ride height by almost an inch, and a stainless-steel exhaust system with controlled flaps and four tailpipes made of titanium and carbon. But if you really want to talk about customization, here it is: customers can refit the cabin with high-quality leather or Alcantara, and opt for specific trim materials such as wood or carbon.
Outside, Brabus reveals its good taste once again by respecting its own design identity: the new body kit includes a new front splitter with raised ends, retouched air intakes, and a redesigned front grille with more aggressive slats and red accents. The rear responds with a three-piece spoiler and an easily noticeable diffuser, and the sides use famous Brabus wheels. Besides, there are many parts made of carbon fiber, which can come in matte or gloss trim.
If you are looking for the best Mercedes-Benz and BRABUS performance and tuning parts on the market today, Mercteil is your choice. They offer a wide variety of 100% genuine tuning parts for Mercedes-Benz. Whether you're looking for Brabus alloy wheels that will change how it looks in just minutes or aero kit,  for instance, can make the car sportier they have what you need.
If all that seems excessive to you, Brabus still has you covered: the PowerXtra B40 is a smaller engine tune with fewer modifications. It takes the GLE 63's engine to 690 hp, which makes it worthy of the code name "700".