A Revolutionary Roadster
MG has just announced the official production plans for its stunning all-electric sports car, the Cyberster, at Auto Shanghai 2023. This two-seater roadster marks MG's highly anticipated return to sports car production, blending iconic roadster heritage with a modern design language.
Designed for a New Generation
The Cyberster has been crafted by Carl Gotham, Advanced Design Director of MG's Marylebone design studio in London. The goal was to create a completely new roadster for a new generation of sports car enthusiasts while preserving MG's rich legacy.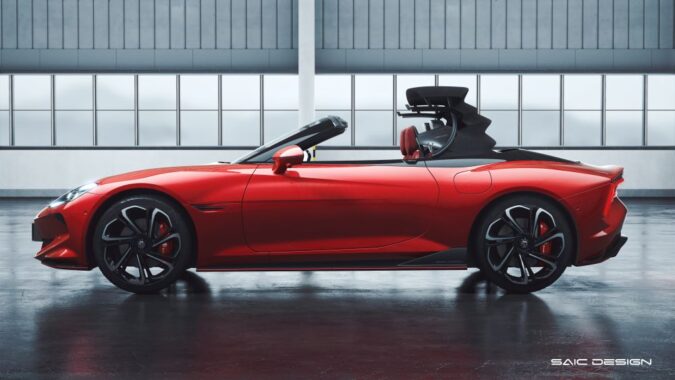 Gotham stated, "The focus for Cyberster was to create a design that was respectful of the brand's illustrious past and to bring back that sporting bloodline, while also being absolutely clear that it should be modern and forward-facing like the MG of today, completely in-tune with the rapid transition to electric vehicles."
Nostalgic Styling Meets Modern Features
The Cyberster's design pays homage to the much-admired roadsters of MG's past, featuring a distinctive long bonnet, low nose, and curvaceous surfaces. However, it also introduces striking modern elements, such as its unique scissor doors and Kammback rear design.
Celebrating 100 Years of MG
As MG gears up to celebrate its 100th anniversary, the introduction of the Cyberster couldn't come at a better time.
Guy Pigounakis, MG Motor UK's Commercial Director, said, "This is the perfect time to introduce an MG that completely reconnects with our performance DNA and is designed to enthral the driver on every level. MG is all set for an electric, sporting future, and it is the perfect way to start celebrating our 100th anniversary."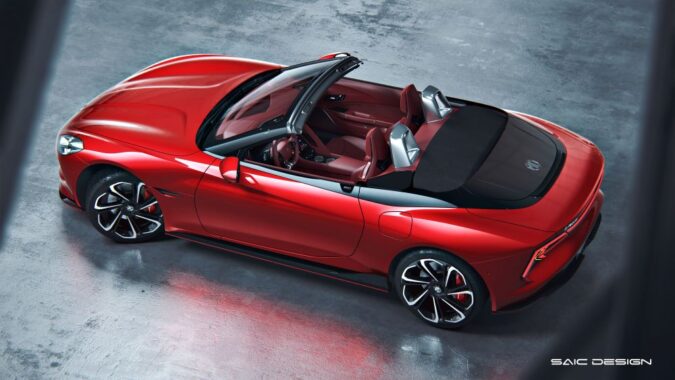 Arriving in the UK and Europe in 2024
The Cyberster is expected to hit the UK and European markets in the summer of 2024. With its all-electric powertrain, contemporary cabin, and cutting-edge driver technology, this groundbreaking sports car will open an exciting new chapter in the MG story. Stay tuned for more updates on the electrifying MG Cyberster and get ready to embrace the future of sports cars.