Tesla, Inc. (formerly known as Tesla Motors) is actually a relatively young company, yet it has made one heck of an impact when it comes to electric cars. Its mission is to change the world's relationship to oil, and with the release of more commercially viable car models in recent years, this goal is slowly coming to fruition.
Foundation of Company and Release of Roadster
Tesla, Inc. was founded in 2003 by American entrepreneurs Martin Eberhand and Marc Tarpenning. Elon Musk, the wealthy co-founder of Paypal, was an early investor in Tesla. He contributed $30 million towards the funding and served as chairman of the company in the first years.
Named after pioneering scientist and electrical engineer Nikola Tesla, the original aim of the company was to develop an electric sports car. This was achieved with the release of the Roadster in 2008 – a fully electric vehicle that runs on an AC motor, based on the scientist's original design from 1882.
The Roadster had the performance of a gas sports car, capable of top speeds of over 200km an hour and acceleration of 0 -100 km/h in 3.7 seconds. With no tailpipe emissions, efficiency ratings equivalent to 135 miles per gallon and the ability to run for 393 kilometres on a single charge, the Roadster truly did (and still does) push the limits of what electric cars can do, becoming a kind of proof of concept for the company in the process.  
Following the production of the Roadster, both Eberhand and Tarpenning left the company in 2008. I guess it was mission accomplished for them. Elon Musk had different plans. He took over as CEO, investing a further $70 million and raising hundreds of millions more with an initial public offering. It was time to create the electric cars of the future.
Variety and Commercial Viability
Despite government incentives to purchase electric vehicles, the $109k price tag for the Roadster meant that the car was very much a luxury item. Proud owners include Leonardo Di Caprio and Matt Damon. Yet the Roadster paved the way for the next generation of Tesla cars.
Model S – Production of the Model S began in 2012, while manufacturing of the Roadster at the same time stopped. The Model S offers better handling and range and is faster than the Roadster, while coming in at a lower price tag of $75k (the price has since dropped). It has top speeds of 209 km/h and, depending on the version, can run for 379 – 483 km on a single charge. Though more affordable, the Model S is stylish enough to have attracted the attention of high profile celebrities. Daniel Negreanu – himself a man of many interests – is a proud owner, as is James Jay Leno and Morgan Freeman.
Model X – Interested in providing variety as well as performance, Tesla released the Model X in 2015, an electric SUV "crossover" vehicle with up to 7 seats and a range of quirky features. The Model X has automatic gullwing doors, additional storage space and even a "Bioweapon Defence Mode": an air filtration system that can deal with even the worst pollution. The Model X can reach 100 km/h in less than 4 seconds, top speeds of 250 km/h and has a range of 475km. In other words, it's a beast! The price tag is a whopping $132k.
Model 3 – The Model 3 is perhaps Tesla's first actually commercially viable model, as in one that could be a realistic and affordable alternative for an everyday car. The price tag of $30 – 35k, along with excellent performance and range of 354 km, led to over 325,000 orders in a single week, altogether worth a total of $11.4 billion in sales. The only problem for Tesla is meeting that demand.
The Future Is Sci-Fi?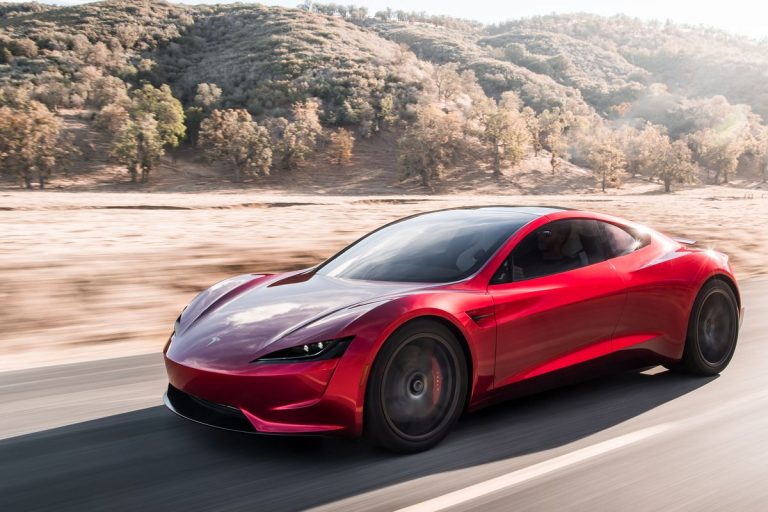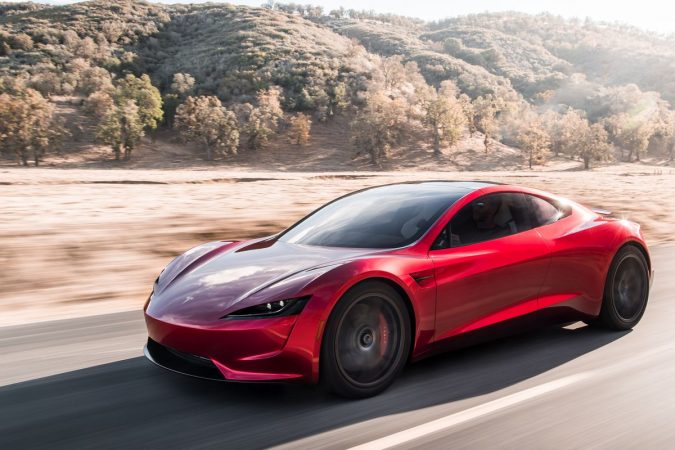 Tesla has recently come under criticism for its focus on 'sci-fi' projects, as well as concerns around company structure and growth plans, causing the share prices to drop. The company is expanding into robotics, insurance and other high cost endeavours, whilst it should arguably be ploughing all resources into the fulfilment of Model 3 orders.
Despite this criticism, Tesla will continue to explore other avenues, but it does have a couple of exciting new models in the pipeline. The company recently announced that it will be releasing the Roadster 2.0, which is expected to have the fastest acceleration of any car ever made and will be the first electric car to be able to manage over 1000km from a single charge.
The Model Y is also expected to be an important development. It will be similar to the Model 3, but function as a small premium SUV, like an Audi Q2. This is a huge and growing market in the US and around the world.
Tesla, Inc. has had a rich history during its short time as a company. It has produced the best electric cars in the world and continues to make new announcements and investments in renewable and vehicles. The eccentricity of Elon Musk often leads to features and technological integrations that used to be considered absurd, such as the ability to self drive. Let's see what the Model Y brings.