See the first photos of the new Ford Focus RS for 2016, Ford have now officially revealed their new RS, and after much speculation it does get a four wheel drive system. Great news!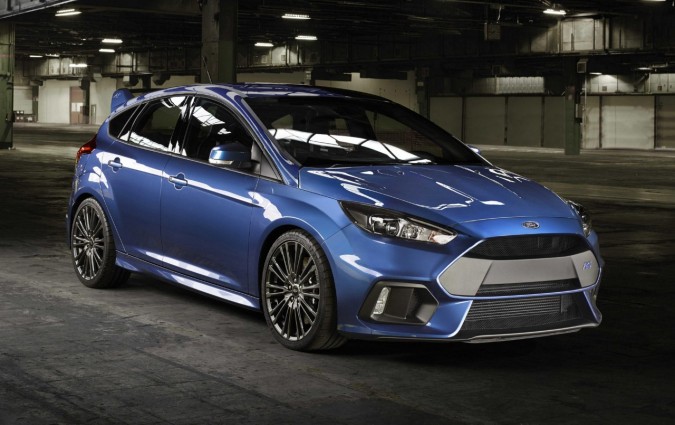 2.3 litre EcoBoost Engine
The RS will be powered by an explosive 2.3 litre EcoBoost engine from the Ford  Mustang, but has upgrades to the head and block liners, improved airflow in the intake and exhaust, and you guessed it, the turbo gets a more boost and new larger intercooler. All these modification put the RS to 316bhp and through a 6 speed manual gearbox.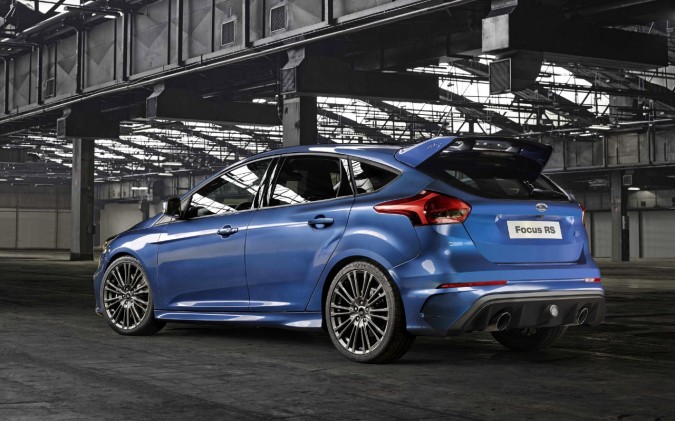 The most impressive point about the new Focus RS is that it gets a much needed 4 wheel drive system with Dynamic Torque Vectoring, meaning that up to 70% of the torque will be able to be sent to either axle, and even to an individual wheel if required. I would like to think this update will take Focus RS to a higher level of track performance than we have seen before.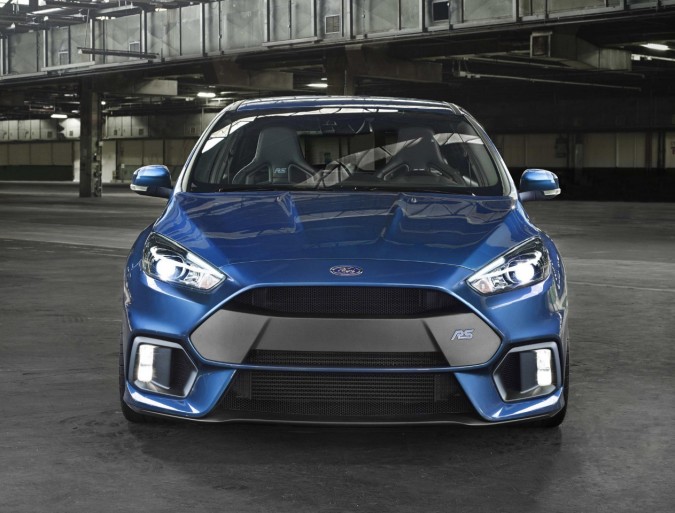 5 Door Configuration
On the outside the new RS is less extreme than the old Focus RS. The wheel arches are nowhere near as wide as the previous car, and now the RS is sold in a 5 door configuration.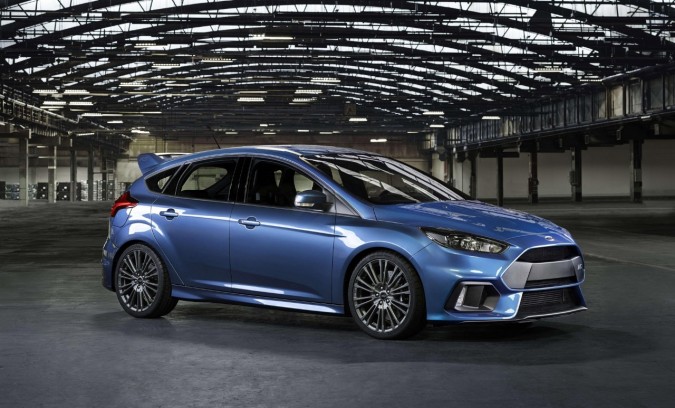 £30k  – Why Would You Buy Anything Else?
The Focus RS may be sold under the £30k mark which is great value for money and will make buying the VW Golf R or Mercedes A45 AMG a very difficult decision.
Geneva Motor Show 2015 will be the public debut for the Ford Focus RS and deliveries of the car are unlikely until the start of 2016.
Source: Motor Authority