Driving a motorcycle affords a person a certain feeling of freedom on the open road that just doesn't come with driving a standard car. This is likely the reason that there are well over 8 million registered motorcycles on United States roadways. However, the last thing any motorcyclist wants is to see another vehicle on the road make a sudden move that results in an accident.
Being exposed on the back of a motorcycle puts a rider at a greater risk of injury, not to mention the fact that the smaller design of a motorcycle adds to the risk of an accident. Ensuring you are properly insured as a motorcyclist can help protect you against financial repercussions in the event of an accident all while helping you get coverage for a variety of circumstances.
What Is Motorcycle Insurance?
Most people have heard of vehicle insurance, but few recognize that motorcycle insurance is its own distinct category. Similar to general insurance, motorcycle insurance is a policy paid for by the rider which offers protection in the event of an accident with another vehicle or a general collision. Motorcycle insurance can offer financial coverage for vehicle repairs, medical bills, and more depending on the specific type of insurance in question.
Different Types Of Motorcycle Insurance
While the types of motorcycle insurance can vary from state-to-state, there are six general types of motorcycle insurance that a rider can consider. It's worth noting that not all of the following types are required legally in every state, so research your own specific coverage requirements before hitting the open road:
1. Bodily Injury Liability Coverage
The most commonly required form of motorcycle insurance is bodily injury liability coverage. This form of insurance offers financial coverage in the event another person is injured, or their vehicle damaged in an accident you were found to be at fault for. It will pay for some of their medical expenses, along with repair costs for their vehicle. This form of insurance does not offer any financial coverage for your own injuries or damage to your motorcycle.
2. Property Damage Liability Coverage
Property damage liability insurance offers financial coverage in the event you damage someone else's property during an accident. That property can be their vehicle, a home, storefronts, or anything else. This form of insurance will not cover medical expenses or damages to your own property and will only be applicable to the other party.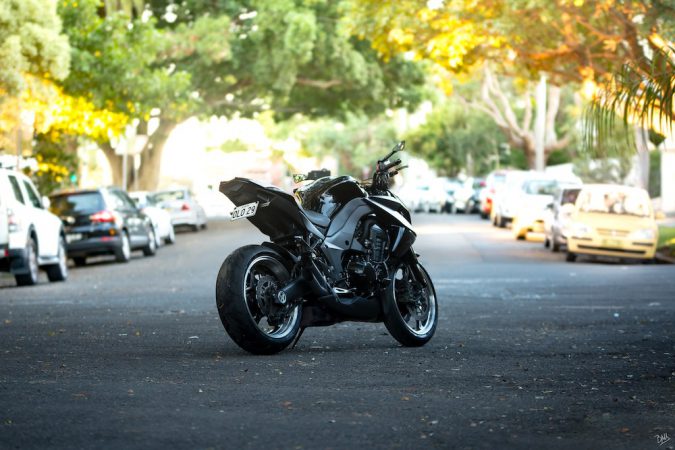 3. Personal Injury Protection Coverage
While this form of insurance is not offered in every state around the country, PIP coverage will offer financial compensation if you have suffered an injury resulting from an accident. Whether it is medical bills, lost income, expenses from funerals, childcare, or anything else that relates directly to injuries you sustained, it will be covered under this form of insurance.
4. Comprehensive Coverage
Comprehensive motorcycle insurance offers coverage for accidents where another vehicle is not involved or another object. Common situations such as natural events like a tree falling, theft, vandalism, and more would all be included under comprehensive insurance. In most cases, a person is covered up to the actual cash value of their bike from before the incident.
5. Uninsured And Underinsured Motorist Coverage
Uninsured motorist coverage is extremely important to have as a motorcyclist. This level of coverage offers financial protection in the event of a collision with a driver who has no insurance. In the event that person cannot pay for the damages on their own, uninsured motorist coverage will kick in to cover some or all of the difference. Additionally, underinsured motorist coverage does the same thing but only when the other driver in question doesn't have enough coverage with their insurance to meet the financial obligation.
6. Gap Coverage
Finally, gap coverage motorcycle insurance is only applicable if your bike is lost or stolen and you are currently paying it off. Gap motorcycle coverage will reimburse a person the difference between what they vehicle was worth and what is still outstanding on the loan or lease. A person is only applicable for this form of coverage if they have both comprehensive and collision insurance also included.
How To File A Motorcycle Insurance Claim
When considering how to file a claim for motorcycle insurance in Illinois, there are a few key steps every driver should follow:
Call your insurance company and explain that there has been an accident and you wish to file a claim
The insurance company will gather information about what happened and who was involved
You will explain in your own words how the accident occurred and under what circumstances
An adjuster will be assigned to evaluate the damage to your motorcycle
An insurance report will be generated based on the adjuster's assessment
The insurance company will inform you of your responsibility and next steps
How To Choose A Motorcycle Insurance Policy
With so many different types of motorcycle insurance policies available, it can be difficult to settle on one specific choice. Fortunately, there are a number of tips all drivers can use to ensure they have adequate protection on the road:
Think about your day-to-day driving and the potential dangers you face
Consider your monthly budget and what you can currently afford
Research your state insurance requirements to see what you absolutely need
See if any potential policies come with helpful add-ons such as roadside assistance
See if there are deals for bundling different types of insurance coverage
The Bottom Line
All motorcyclists need to carry a certain amount of liability insurance in the majority of states in the U.S. With that said, not all additional forms of insurance as legally required depending on where you are. However, if you understand the risk factors your face on a day-to-day basis, it may be worth investing in some of those additional policies to garner protection. Don't settle for too little protection when you hit the road with your motorcycle.