Time flies, doesn't it? Just as I was checking the calendar, I realised that it's now been 70 years since Jaguar's C-Type conquered every race track it's tasted. Unveiled in 1951, it clearly showed just how far ahead Jaguar was in the pack as far as the bleeding-edge of automotive tech was concerned. The C-Type was among the first cars to have been designed with race-winning aero in mind.
On top of that, it was the first racer to have disc brakes. Underneath, the sumptuously curvaceous bodywork made the C-Type incredibly slippery. Combined with its uber-powerful, triple-carburettor, 3.4-litre straight-six, and supremely lightweight bodywork, the C-Type was practically undefeatable at the time. In its first outing at the 24-hours of Le Mans in 1951, the C-Type won outright.
What's Old Is New Again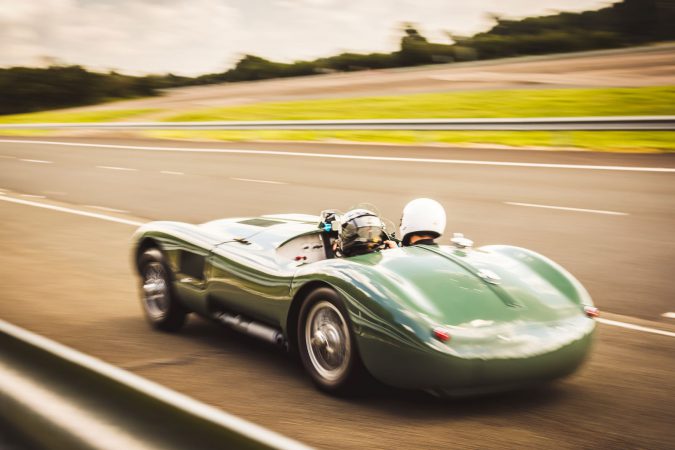 Speaking of, the C-Type was blistering fast, too. Back at a time when most people travelled by steam locomotives, the winning C-Type – with Peter Walker and Peter Whitehead at the helm – averaged 93.495mph. That record would soon be broken by… Another C-Type. Two years later, Jaguar gave that record-breaking C-Type some upgrades for the 1953 Le Mans. And, it won that one, too.
It was the first time any car had averaged more than 100mph – 105.841 to be exact – across all 24 hours of the race. But you're a bit too young to be around in 1953, then there's good news! Jaguar has just put the 1953 Le Mans-spec C-Type into its Continuation programme. Thanks to the magic of CAD, photos, and old notes from the archives, the C-Type Continuation is authentically old-school.
This means you'll get ye olde disc brakes, triple Weber carbs, and that glorious Jag straight-six pumping out 220hp. That engine alone will take 9 months to replicate, all done in-house by Jaguar Classic Works. There's none of that restomodding to be found here, as the Continuation stays faithful to the old Le Man racers. So much so, that you could even take part in classic racing with it.