There were 1,839 road fatalities in the UK in 2018, recent government statistics reveal. Road safety is an ongoing priority for car manufacturers. Fortunately, new developments in technology like automatic emergency braking, ClearSight tech, and Buckle to Drive continue to provide us with some of the safest cars yet.
Automatic Emergency Braking
Automatic emergency braking is set to become a standard feature in most cars by 2022. It's effective new technology that automatically applies brakes in order to either prevent a collision or reduce collision speed if an imminent collision is detected by the car. According to the IIHS, automatic emergency braking can decrease rear end collisions by as much as 50% — preventing 28,000 crashes and 12,000 injuries by 2025. However, although automatic emergency braking can improve road safety, collisions won't be completely eradicated. Even minor road crashes can have drastic impacts on mental and physical health. Fortunately, when a road collision does happen, car accident lawyers can help injured parties recover compensation for medical bills, property damage, and emotional trauma.
ClearSight Technology
Range Rover's exciting ClearSight technology essentially creates a "transparent bonnet" that gives drivers a clearer picture of the road ahead. Three cameras are mounted at various locations on the side-view mirrors and front grille: their feeds are merged to generate a single, panoramic display that lets drivers see through their bonnet. The picture quality is amazing and spans almost 4 feet between each side of the car — drivers therefore get to see everything they'd normally be unable to see through the car hood. You even get to see the inside of the car's tires and wheels. In addition to improving the safety of more challenging off-road driving, ClearSight technology can also make it easier for drivers to park in difficult spots and make tight turns.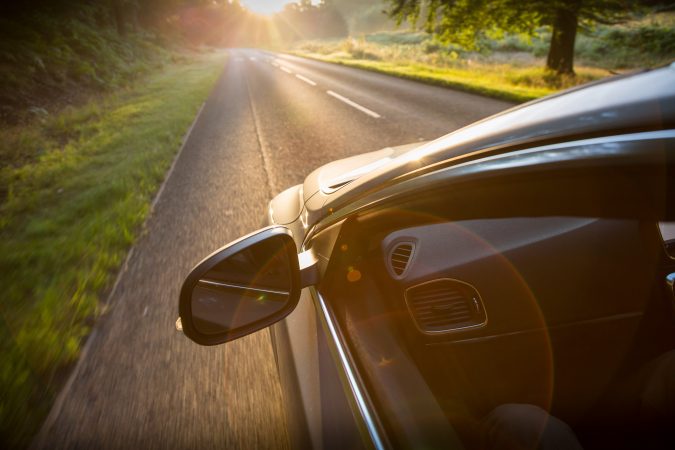 Buckle To Drive
Buckle to Drive is an innovative industry-first car safety feature standard in the new 2020 Chevrolet Traverse. It's designed to remind young drivers to stay safe and buckle up on the road by making it impossible to start driving until both driver and all passengers have buckled their seat belt. The music player is also disabled at the same time. To further increase safety, parents can set the maximum speed limit to 85 mph. The feature is only accessible through the car's Teen Driver mode and can be disabled when needed. Seat belt use is the least common amongst teen drivers and passengers compared to most other age groups. Moreover, drivers aged 16-19 are roughly 30% more likely to die in a car crash than drivers aged 40-49, according to the Department of Transport.
Car safety technology is continually evolving to keep drivers and their families safe on the road. Automatic emergency braking, ClearSight technology, and Chevrolet's Buckle to Drive are just a few of the most exciting and newest features designed to prevent road collisions and make driving a safer, more enjoyable experience for everyone.