I'll always celebrate the Lamborghini Huracan as the purest among today's more mainstream crop of supercars. Sheer joy, endless heaps of theatre and drama, absolute madness, and that screaming naturally-aspirated V10 takes the cake for me. But if you thought the regular Huracan is just a bit too normal, then the folks over at 7X Design would like to try and change your mind about that.
Behold, the Rayo. It's somewhat of an understatement to call the 7X Rayo a supercar. After all, it has a staggering 1,900hp at the disposal of your right foot. It's even more amazing when you consider that the Lamborghini Huracan LP 610-4 that's hidden somewhere underneath has "only" 610hp to play with. Seeing a 3x increase in horsepower is not normal. If anything, it's ludicrous.
The Long Tail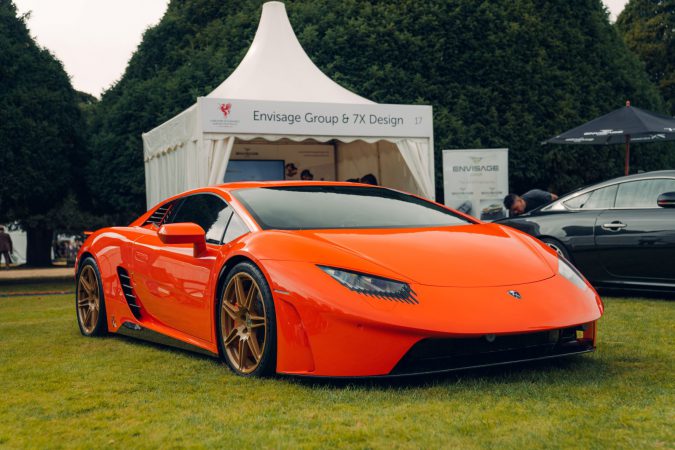 The Rayo's engine has been given a substantial makeover by Underground Racing. Naturally aspirated no more, as they've strapped two massive turbochargers to that Huracan V10. With a long enough stretch of tarmac, the Rayo has been tuned to reach a targeted top speed of 300mph. Quite the lofty goal then, and they made sure such a figure could be achievable.
This is thanks in no small part to the coachbuilt aerodynamics carved into this old Huracan. With all those little tweaks in mind, the Rayo has a slippery drag coefficient of just 0.279, a marked increase over the Huracan's 0.39. One of the most visible and attractive side effects is that longtail design that we've been alluding to. That should make the Rayo more stable at high speeds.
And just to make sure all the extra bodywork hasn't weighed down the Rayo, it was moulded out of carbon fibre. Yet, you can still see some of the Huracan's DNA. I mean, it even has those distinctive Miura 'eyelashes' along the headlights. Alas, the Rayo is a one-off creation, so it's likely that most of us mere mortals might never get a chance to see this in the metal.