Every one of us believes purchasing a used automobile is a difficult task. Ever consider that the proprietor may make it simpler for the consumers by doing a few straightforward actions? If the owner makes the process simpler by providing you with some fundamental details about the vehicle that will aid in your decision, buying a car won't be a bother! However, as an individual, you may make the process for a possible automobile buyer very simple. Many dealers in the used car market are not honest in their dealings. Here are some techniques to sell your car that will help you win the favor of the person who wants to buy your vehicle!
Understand Your Market
The first step is to have a deep understanding of your target market. Not everyone is in the market for a Ferrari, Lamborghini, or Bugatti. Recognize who the potential buyers are. Are they collectors, enthusiasts, or someone seeking a one-off purchase? Understanding your audience will help you tailor your sales approach.
Appropriate Valuation
Exotic cars require a different kind of valuation than regular vehicles. Factors like rarity, historical significance (was the car previously owned by someone famous?), customization, and even specific colors can drastically affect the price. Consider hiring an expert to get a proper valuation. Remember, overpricing can scare off potential buyers, while underpricing means you might get less than what it's worth.
Provenance Matters
History is paramount with exotic cars. Buyers will want to know the detailed record of the vehicle from its ownership lineage to any incidents or restorations. A well-documented history can significantly increase the value of an exotic car. Always keep meticulous records.
Condition and Presentation
Given the significant investment involved, the condition of the car is crucial. It goes beyond just cleaning the vehicle. Consider professional detailing to ensure the car is in showroom condition. Any minor issues, whether mechanical or cosmetic, should be addressed. A pristine car can command a higher price and attract serious buyers faster.
Marketing
Selling an exotic car requires a unique marketing strategy. High-quality photos and videos showcasing the vehicle are essential. Consider hiring professionals who specialize in automotive photography. Utilize platforms that cater to high-end buyers, such as luxury car websites, niche automotive magazines, and even certain auction houses.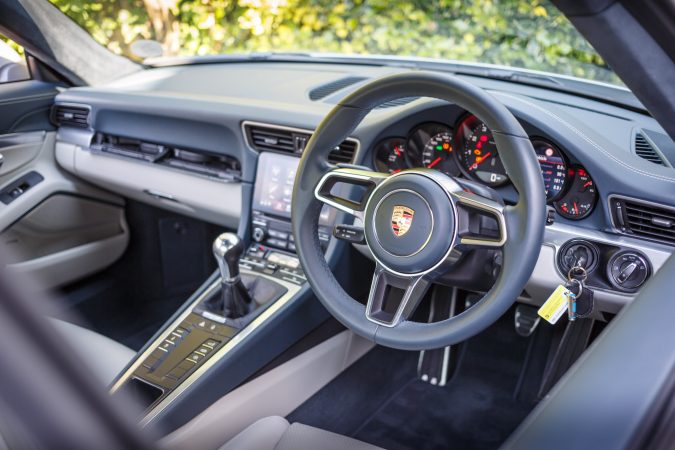 Maintain Accurate Records of Maintenance and Services
It's important to let your client know you take good care of your car. Furthermore, presenting documentation of the vehicle's service and maintenance records should make this achievable. These records need to reflect routine maintenance such as tire and oil changes and other simple adjustments. If you don't have a history of maintenance, ask the repair shops that have worked on your automobile frequently for a copy of the same.
Test Drives
Handling test drives for exotic cars can be tricky. While serious buyers will want to experience the car firsthand, remember these are high-performance vehicles, and not everyone may be skilled at handling them. It's okay to set specific ground rules, like having proof of funds before a test drive or accompanying the potential buyer during the test drive.
Select the Sale Method
There are several ways to sell your car. You might have the option to sell it directly to a buyer, through a dealer, or a third party. Despite this, remember that selling your car to a dealer will net you less money than you had hoped. Selling through a dealer, however, requires less labor. But before choosing one, think of the benefits and drawbacks of the generally wide range of tactics.
Confidentiality
For many sellers and buyers, confidentiality is of utmost importance. Whether it's to protect their identity or the terms of the sale, ensure all discussions and details remain private. It can also be crucial when selling cars that have famous previous owners.
Legalities and Documentation
Ensure all paperwork, including the car's title, service history, and other relevant documents, is always in order. Be aware of any legal issues might arise, especially if selling to international buyers. Laws regarding the export and import of exotic cars can be stringent in certain countries.
Environmental Factors
Environmental concerns may have a massive role in selling the car to buyers who are socially and environmentally sensitive. Consider if it is environmentally advantageous to maintain your car and whether it would be good to invest money in better, eco-friendly improvements for your car if you are looking to sell your car due to environmental concerns.