If you could condense the word "fun" into a car, the MOKE is what would probably come out of that. As a fun little beach buggy, it was popularised by the glamour era of the 1960s. Think of the Beatles, Beach Boys, or Brigette Bardot. It's a most adorable little shuttle that's forever cemented itself as a cultural icon. Soon, you might be able to buy one for yourself… And it's electric!
The reborn MOKE brand claims that they're the first properly heritage brand in the world to go fully EV. I'm not entirely sure how big the market is for a MOKE, but for a spot of fun on the backroads, I can't think of anything more that you need. This electrified MOKE is not even that much different from the original MOKE of the 60s. Underneath, it's mostly identical, with a few tricks up its sleeve.
Topless Electrification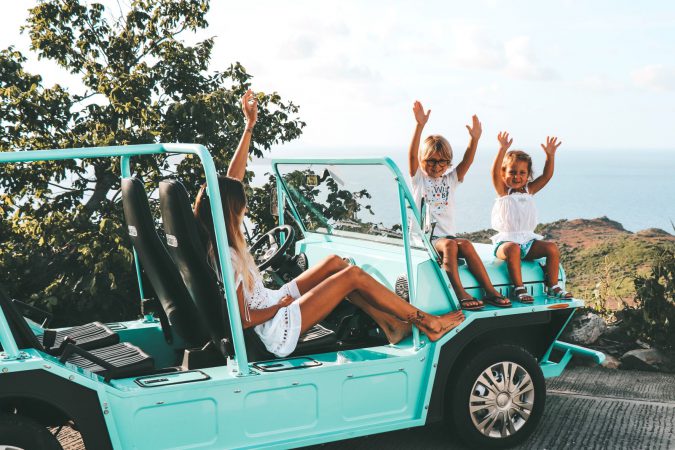 With 33kW of power, you can boost the MOKE EV from 0 to 55km/h in just 4.5 seconds. It'll top out at a frankly terrifying 100km/h. But since it weighs just 800kg, I reckon this is one of the more chuckable new cars that you can buy. Better yet, this tiny thing – which most people really only drive around a beachfront – can manage 144km of range. That's good news for the big landowners, at least.
It surely doesn't feel as old as it looks. There are lightweight aluminium panelling, with regenerative braking and power steering included. The electric MOKE will be built in a bespoke state-of-the-art facility here in the UK. You can already order a MOKE EV now if you have £29,150 for the starting price. You'll have one delivered by Summer 2022, perfect timing for a little beach buggy-ing.