In the world of automobiles, the progress is exciting. Cars are becoming something very different than they used to be. Everyone has different priorities when it comes to motor vehicles, but nowadays you can have it all. Some of the electric cars are outperforming the traditional combustion engines.
New technologies are giving automakers the ability to remotely test cars for safety. Sports cars are becoming more viable and a whole lot safer. Whether you have been in an accident, need car accident lawyers in Alabama, New York, or California, and want a new safe sports car. Below are the safest sports cars you can find in 2023.
Ford Mustang
Ford is the godfather of modern automobile manufacturing, and they have managed to keep their status. While a lot of people opine for the old days of Ford, there is one car in particular that just about everyone still likes. The Ford Mustang looks a lot different than it used to, but it has greatly exceeded safety expectations for a car that fast.
Its performance has always been lauded, but now so is its safety. It is a five out of five star safety rating in nearly every category including front crash, side crash, and rollover. The rollover risk is only 9.3 percent, which are pretty good odds. If you are looking for a classic sports car that is safe, look no further than the new Mustang.
Dodge Challenger
A similar vehicle in appearance and performance, the Dodge Challenger is another safe sports car. The Dodge Challenger is an impressive, fast, and durable car that is now safer than ever. It has a five-star side crash rating and four stars in frontal and rollover ratings. The rollover risk comes in at about 11.1 percent.
However, there are many features that make the Dodge Challenger safer than ever before. For example, the car has a blind spot monitor, auto high beam lights, cross traffic alert, parking sensors, pre-collision warnings, and radar cruise control. The Challenger is easily one of the most well-rounded sports cars.
Chevrolet Camaro
Another classic sports car that is unexpectedly safe is the Chevrolet Camaro. Like the Mustang, the Camaro has changed a lot over the years. It's difficult to compare the current Camaro with the old ones, but it has been improved as far as its safety rating and features. With a smaller rollover risk at 8.3 percent, it has a five-star rating in this category. It also has five starts inside crash ratings. However, the frontal crash rating comes in at four stars. becoming known for its safety features like a blind spot monitor, cross traffic alert, pre-collision warning, and parking sensors. Who would have thought the Camaro would be as safe as it is?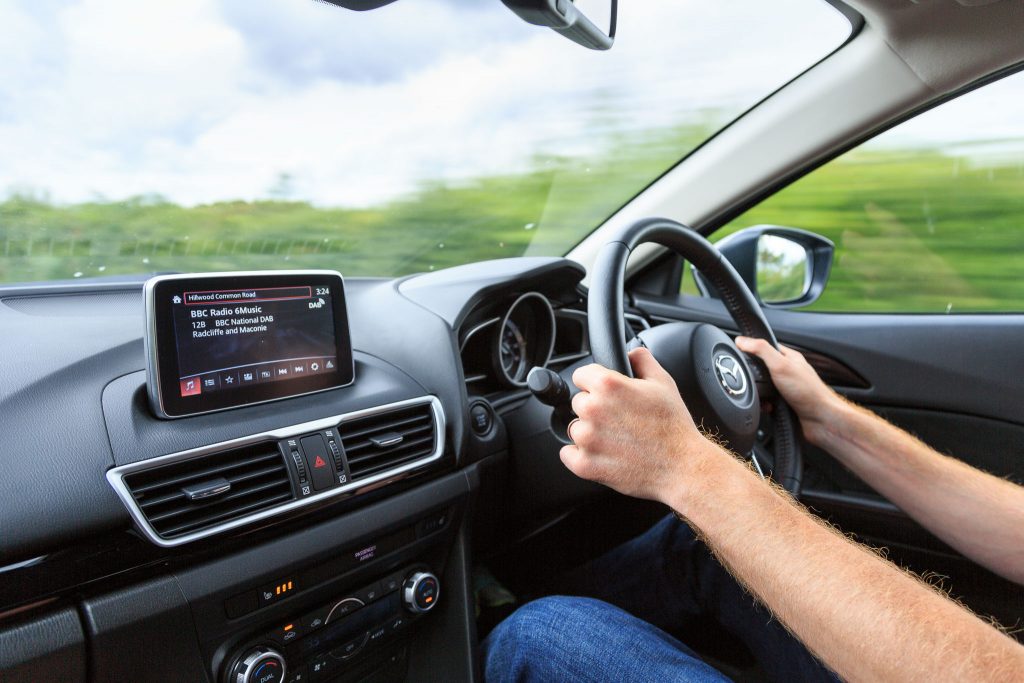 Mazda Miata
The 2023 Mazda Miata has both style and safety. This car is known for its small body and speed, but maybe it should also be known for its safety features. This sports car has auto emergency braking, a cross traffic alert system, a blind spot monitor, pre-collision, and lane departure warnings, as well as auto high beams. It comes with many safety features that other sports cars don't have. It may not be as popular as the Mustang of the Challenger, but for a smaller sports car it is relatively safe.
Subaru BRZ
Subaru is known for the safety of their cars. The automaker is known for their outdoor, centric business model, but they also make some fast sports cars that people like to modify. The Subaru BRZ, for example, is one of them. This performance-driven Subaru has a good safety rating. The Insurance Institute of Highways Safety gave the 2022 model the award for Top Safety Pick Plus compared to performance. It also comes with many of the safety features other sports cars come with.
Whether you are really into fast cars or want something that performs well and keeps you safe, there is a balance to be struck. You don't need to be into cars as heavily as some people to want something that feels good to drive. Power and acceleration are one thing, safety is another. When you are thinking about buying a 2023 sports car, start with these options. They are some of the most well-rounded and safe sports cars out on the market.