8All Ferraris are special cars, and I think that's a sentiment we can all agree on. Yet, it's also true that some Ferraris are a bit more special than others. Case in point, the Prancing Horse just showed off a new one-off special, the SP48 Unica. Now, that's not something we get every day, do we? Naturally, one-off cars like these aren't made often, with Ferrari reserving just a few build slots a year.
These are all allocated to their most loyal clients, and this particularly lucky owner thought that the F8 Tributo just wasn't rich enough. Or, perhaps a bit too common. Hence, the creation of the Unica, which is based on the F8's platform. For the most part, it's the same car and even carries the same twin-turbo V8 mill. The biggest differentiator, as you might've noticed, is how it now looks.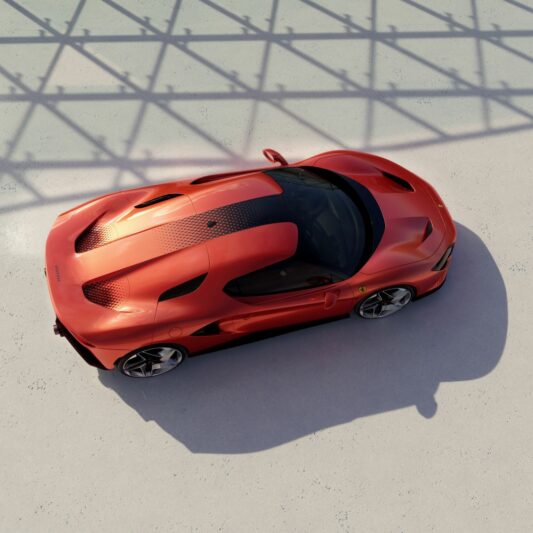 Automotive Design At Its Finest
I don't know about you, but to my eyes, there's an instant familiarity with the SP48's design. It looks like a mash-up between the latest mid-engine Ferrari, the 296 GTB, and the old F8. If you look at the SP48 from the side, it has the 296's canopy-esque side profile. The same goes for the taillights, too. Meanwhile, the front still features the F8's distinctive shark's nose and arrow-shaped tip.
Although, the headlights have been redesigned, with the intakes the brake ducts moved to the side. Bespoke cars like this also mean that the designers can go a bit mad. For example, note the lack of a rear windscreen, and the neat graphics that run across the roof. Step inside, and it's just as unique in here compared to some F8. If you thought your Ferrari is special, wait till you see this.