A Driver's Dream Come True
The Gordon Murray Automotive T.50, boasting the ultimate naturally-aspirated V12 engine and a focus on driver experience, has finally reached its sign-off drive. Race legend Dario Franchitti MBE has documented the car's exciting development journey, culminating in Professor Gordon Murray CBE giving his personal stamp of approval ahead of customer deliveries.
The Next F1
According to Professor Murray, the T.50 was designed to surpass the F1 in performance and driver satisfaction. The result is a supercar with unparalleled handling and a V12 engine that leaves drivers in awe.
Exclusive Luxury and Performance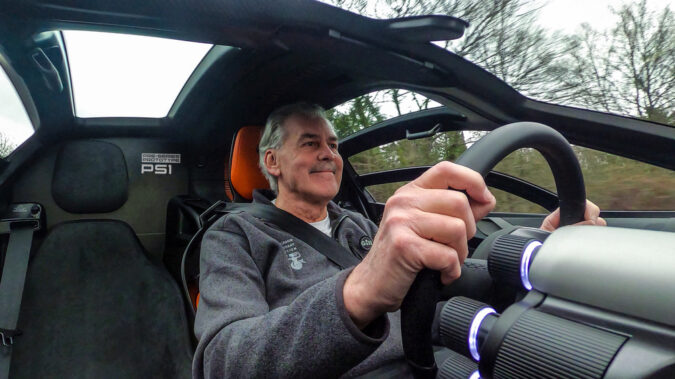 Gordon Murray Automotive is dedicated to creating the world's finest driving cars, with models like the T.50, T.50s, and T.33 showcasing unrivalled engineering and design. The brand's seven core principles include Driving Perfection, Lightweight, Engineering Art, Premium Brand, A Return to Beauty, Exclusivity, and The Customer Journey.
The Supercar Line-up
The T.50 features a central driving position, three seats, active and fan-assisted aerodynamics, a 3.9-litre Cosworth GMA V12 engine, and a six-speed manual gearbox, all wrapped up in a lightweight 997 kg package. Limited to 100 units, this is the epitome of exclusivity.
The T.50s is a track-only version with a powerful 772 PS engine and a six-speed paddle shift gearbox. Weighing just 890 kg, only 25 units of this incredible machine will be produced.
The T.33 is the ultimate two-seater V12 coupe supercar, featuring passive Boundary Layer Control aerodynamics and a 617 PS engine. With a choice of six-speed manual or paddle-shift gearboxes and a limited run of 100 units, it's a rare masterpiece.