Motorsports fans around the world look forward to Formula 1 each year. This is one of the biggest racing events in the world. International auto racers compete in various Grand Prix races. These events are televised, allowing people to view the events no matter where they live. If you're a motorsports fan, you likely need no introduction to Formula One. Yet, there are a lot of interesting facts that even the biggest F1 fans didn't know. Today, we're going to talk about the history of this event and fun facts every racing fan should know about. Read on to find out more!
Formula 1 History
Formula 1 applies to Grand Prix racing events. Modern race car fans enjoy these exciting races but don't know how far they date back. The Grand Prix events date back to 1906. A common misconception is that the first Grand Prix event was in 1901, but that was a race called Circuit du Sud-Ouest.
It wasn't until 1946 when Formula 1 was developed. This formula included the rule and regulations that all race cars had to meet to participate in the events. While the formula was developed, it wasn't finalised until 1947. This was because racing had been suspended due to World War II. By 1950, Formula 1 was finally introduced and put into action for the first world championship race in the UK. 
Today, the Formula 1 and Grand Prix races are known as the highest class of international racing events. The races feature open-wheel single-seater racing cars. It takes place an average of 23 times a year, with 3 days worth of races at each event. 
Formula 1 Facts You Didn't Know
Do you look forward to watching the Formula 1 races? Our team dug up some interesting Formula 1 facts that every fan will be interested to know. Even the biggest F1 fans didn't know all of these facts:
Valtteri Bottas holds the record for the highest speed in F1 of 231.4 mph/ 372.5 km/h.

F1 cars can go from 0 to 100mph in as little as 4 seconds.

Record for fastest tire change is 4 tires in 1.82 seconds.

Lella Lombardi is the only woman to score a point in Grand Prix (the year 1974).

On average, there are 7 crashes per 10 F1 races.

The youngest F1 racer to compete was 17 years old (Max Verstappen).
Let's take a closer look at some more facts you should know before the next Grand Prix races.
Expensive Cars
Formula 1 racing cars have strict conditions they have to follow in order to be accepted for the races. This means that drivers can expect to invest in some very expensive cars. So, how expensive do these cars get? F1 cars on the lower end of the scale cost around $3 million. However, the price of modern cars is a lot higher. 
Many of the cars that are in events today exceed $20 million. These cars are a lot more expensive than average race cars. For example, the average Nascar auto costs between $200,000 and $600,000.
Netflix Show Linked to Increase in F1 Stocks
In 2019, Netflix released a docu-series called Drive To Survive. Since the release of this series, there has been more interest in F1 in America. It has also led to more Americans investing in F1 stocks. Within a 12-month period, there was a 50% increase in stocks. It wasn't just in 2019 that the stocks went up. They have continued to rise each year since, with a 10% increase in 2022. 
Connection to F1 and Gambling
Many UK gamblers enjoy placing a bet on who they think will win the F1 races. However, F1 has a bigger connection to the gambling industry than sports betting. You might notice that a lot of your friends who enjoy F1 also enjoy casino games. This is a trend F1 and game developers have noticed as well. 
Online casinos have used this information to keep F1 entertained off-season. There are several slot games inspired by Formula 1, including:
F1 Race by Playtech

Formula X by GTECH

Formula 1 by Globo Tech

Good To Go by Microgaming
If you're interested in playing any of the F1-inspired slot games, you will need to join an online casino. We recommend joining a casino platform that offers a generous welcome bonus, like the 25 free spins no deposit, to new members. This is one of our favourite bonus offers because you will get to try out the F1 slot game without having to spend any of your own money.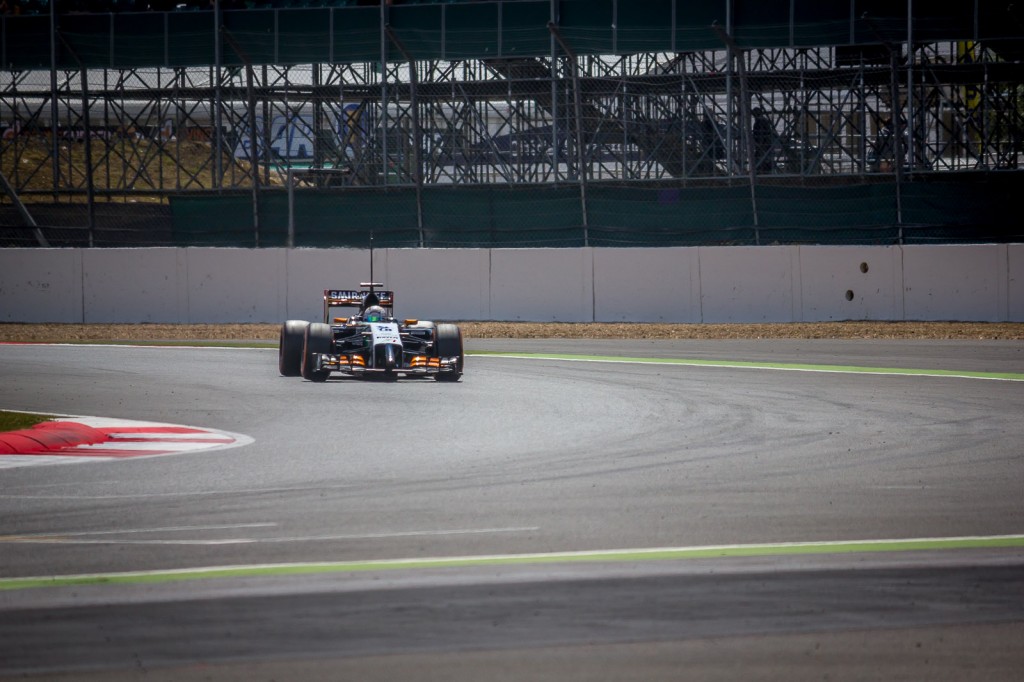 Brakes Could Burn You
Next time you're watching the F1 events, pay attention to how fast those cars stop. Within just a few seconds, a car can go from 200 mph to 50 mph. Making a car slow down that fast causes a lot of stress on the brakes. This causes the brakes to heat up to temperatures of 120 celsius and higher. 
Complex Assembly
We didn't expect the assembly of F1 cars to be easy. However, there is a lot more to these cars than what meets the eye. All of the F1 cars are assembled by professionals. The average car will require 80,000 parts to be assembled. These parts need to be assembled very carefully and inspected to ensure every part is in place correctly. If even one part isn't up to standards, it could result in a tragedy. For this reason, every part is assembled cautiously. On average, it takes over 150,000 hours of labour to assemble an F1 car. 
The Real Stars of Formula 1
You may have thought racers like Fernando Alonso and Niki Lauda were the stars of F1. But, these racers don't get the same level of excitement from viewers as the animals that make appearances. Throughout the years, the racing tracks have been visited by different animals that always bring a smile to the viewers' faces. 
Some of the animals that have made appearances include squirrels, dogs, and deer. However, the most memorable appearance was a huge lizard at the Singapore track.  
The Canadian Grand Prix track is known for having the most animal visitors. Spectators can spot birds, groundhogs, foxes, and other critters roaming around the tracks.
The F1 GOAT
Have you ever wondered who the greatest of all time (GOAT) F1 racers were? Lewis Hamilton has the highest number of wins. From his first win in 2007, he accumulated 103 wins to date. That's not the only record this British race car driver holds. He also holds records for:
| | |
| --- | --- |
| F1 wins | 103 |
| Pole positions | 103 |
| Points | 4405.5 |
| Consecutive starts | 265 |
| Podium finishes | 191 |
Hamilton was at the centre of controversy after his 2009 race in Australia. Another driver, Jarno Trulli, was in third but slid off the track. When this happened, Hamilton was able to pass him and take the spot. It was reported that he asked his team if the spot should be given to Trulli but was given the go-ahead to claim it. Later on, an investigation was done and Trulli was given the 3rd place spot while Hamilton was disqualified. 
Best F1 Circuit
There are F1 circuits located all over the world. Las Vegas Street Circuit (USA), Albert Park (Australia), and Marina Bay (Singapore) are just a few of the names listed on the Best Grand Prix Circuits list. 
With so many unique race tracks worldwide, it's difficult to choose just one as the best. So, here are a few unique facts about F1 circuits that fans will find interesting.
The oldest F1 circuit is Autodromo Nazionale di Monza, which marked its 100-year anniversary in 2023. This is also known as one of the fastest tracks in the world.

Circuit de Monaco is one of the most challenging and glamorous circuits. It was established in 1929.

The longest F1 circuit is Spa-Francorchamps in Belgium.
Final Thoughts
Did you know all of the interesting F1 facts? Our team was surprised by some of the fun information we discovered about this popular racing event. Now, you will know some great Formula 1 trivia to share with your friends before the next big racing event.