Auto repair software is a computer program designed for automotive enthusiasts who are running or managing their own auto repair shops. The programs are designed for the purpose of streamlining the process of diagnosing and fixing vehicle issues and improving the overall customer experience.
In fact, auto repair management software has delivered good results for companies who have actually used it. It's considered to be a transformation agent for auto repair business and auto shops around the globe.
Running an automotive shop can be a cumbersome process, especially when there is a whole team to manage, alongside a host of customers swinging by the shop for repairs and vehicle maintenance. In such a situation, it would be ideal to get your hands on Autoleap, an auto repair software that can smoothen your operations with just a click!
That sounds pretty doable, right? But what is auto repair software, how does it function and why is it a vital investment in your industry? Glad you asked!
Up next, we talk at length about what the auto shop management software is, how it works and why you need to get your hands on one – so basically we talk about everything that you need to know before you get your hands on an auto shop management software.
Understanding Auto Repair Software
Auto repair software is a handy tool that automates and mechanizes the day to day operations of auto repair shops ranging from point of sale, vehicle invoicing, customer relationship management and record keeping.
When it comes to taking your pick for the best auto repair software for your auto shops, there are a number of factors to take into consideration. Don't worry, we will make sure we cover them in detail too so your auto repair business gets the best auto repair software!
Auto shop management software is one of the best tools for automotive repair shop management; in fact, it's time to bid farewell to the good old paper and pen.
Auto repair shops over the world have reported an increase in company growth, sales and gross margins following the use of auto repair software. On the softer side of things, repair shops have also managed to solidify these relationships with customers, generate a higher influx of customers and overall improve their brand identity.
So without further ado, let us get started with the basics of understanding auto repair software and its categories.
On a very rudimentary level, Auto Repair Software can be clubbed into two main categories:
Cloud Based Software Solution
On-Premise Software
Cloud Or Web Based Auto Repair Software
As the world has moved towards cloud-based software, cloud-based auto repair software has become a popular choice too. Basically, this type of software requires you to log in using an internet connection, with all the data being logged on to the cloud.
This allows for a more flexible user experience, without having to download and install the software on the computer. This type of auto repair software can be used through a monthly subscription cost and is usually cost-effective, without requiring technical maintenance.
On-Premise Software Solutions
On-Premise Software requires an initial fee, with the software then being downloaded on your computer. This type of auto repair software has to be installed on the users' systems and often requires monthly maintenance and software updates.
However, on-premise auto repair software brings with itself a host of different benefits including ownership and being more cost-effective in the long run despite a higher cost initially.
When it comes to picking the right category of auto repair software for your business, we would suggest that you request and experience free trials of both categories. The decision should be based on what works best for your business in terms of the software-business fit.
Why Opt For Auto Repair Software?
Auto repair software is designed to make your life easier as a small business owner. It handles all the tedious, time-consuming tasks you never have time for and can't be bothered with. The organization is key in any business, and auto repair shop management software will help you keep track of everything from routine repairs to major overhauls.
It's an important part of the job and can ultimately lead to better client relationships, higher revenues and lower overhead costs for your shop.
The auto repair software industry has also reported an increase in revenue, showing their growing demand. Autoleap, an auto repair software, also recently raised $5 in seed funding showing the investors' trust in this promising industry.
Having time-consuming duties digitized is key for any business; receiving an invoice online, for example, allows you to immediately know how much money you need to pay and when.
But these auto repair businesses also face unique challenges not found in most other industries. For example, you need to know the exact history of your vehicle and which parts were used to fix it before recommending repairs or services to customers who will later take their car in for additional repairs.
You also need to know about the state of your work order queue, and when an order takes too long or leads to issues on your end it has the potential to slow down your whole shop.
These problems aren't unique to auto mechanics, but they are certainly difficult to solve without some system that can easily keep track of all of this information.
A number of different repair shop software companies provide small business owners with various options for keeping their shops organized, ranging from online portals that provide a simple overview of everything in your shop and allow you to assign tasks as needed, right up to robust systems that can help you determine whether someone is stealing parts or lying about their qualifications.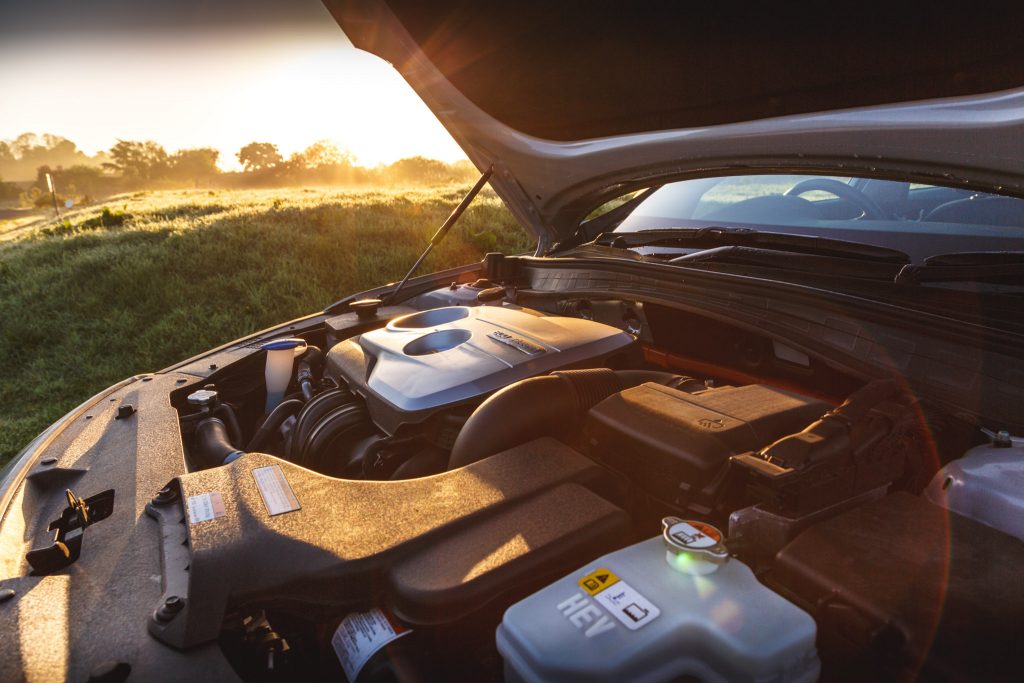 Let's look at some of the top reasons why shop owners should get auto shop management software for their repair shops:
Reduces paper usage and makes the system go online
Automates the complete workflow of auto repair tasks for shop owners and managers
Provides a 360-degree overview to auto shop owners
Automates the customer management system including service history tracking, maintaining customer data, issuing customer appointments and service reminders
Calculates detailed estimates and quotes auto shop customers at repair shops
Provides an end to end financial system including tracking accounts payable, accounts receivable, cash flow, price ranges and overall shop's performance
Manage inventory and stock levels at repair facilities and repair shops
Can conduct a digital vehicle inspection
Basically, the best auto repair software is a useful shop management system that automates the business processes of repair shops for improved customer relationships. Most of this software and systems can easily be accessed from mobile devices and windows operating systems.
The Common Features Of Auto Repair Software
While you will find that there is a plethora of different auto repair software, each complete with a host of different features, there are some common features of auto repair software.
Understanding the common features of auto repair software will help in shaping your expectations towards the product and knowing what to keep an eye out for.
Work Order Management And Scheduling
Many auto shop management software offers scheduling capability, which can help get a lot of tasks done in a short time. This feature can also serve as an appointment reminder so that shop managers are aware of when a job should be done.
Data Management 
Speaking of time-consuming tasks…backup is important, too. You can always rely on your auto repair software to make sure that your data gets backed up at the right times and in the right ways. You can also access backup files from all over the internet or even from a different computer with an internet connection by using cloud storage.
Customer Relationship Management & Tracking 
Another common feature of auto repair software and shop management system, is the customer tracking tool. This helps show you how many customers you have, how much they owe and what services they have and the corresponding auto repair bill.
You can even use this feature to manage relationships with customers, for example, offer discounts and packages to your recurrent customers in their auto repair bill. The software also offers service history tracking, customer appointment booking and scheduling, allowing customers to book their slots online. This is especially convenient during the time of COVID-19.
Invoicing And Estimates' Generation 
One of the most beneficial features of auto repair software is the invoicing and estimation feature. The software can generate invoices and smoothen the billing process for customers. Creating estimates for customers online is another one of the important features.
This can help create a professional image for your auto repair shop while saving you the time of having to come up with estimates by hand.
Inventory Management And Parts Ordering 
Automated inventory management is a godsend for small businesses. Inventory management software knows what parts you need when they're needed and how much they cost so you don't waste time looking at empty shelves. It also allows you to track pricing changes and store inventory quantities.
You can track your inventory to spot shortages, integrate it with a vendor ordering system to trigger automatic ordering of inventories when the levels are critically low.
Performance Tracking And Dashboard Maintenance
Another very useful feature of this software is that it offers performance tracking and a complete dashboard to shop owners and managers. Tracking profit and cash flows is extremely easy – this also saves a lot of time when it comes to generating profitability reports and can direct attention towards improving key performance indicators.
Time Management
Time is money. That's why auto repair software comes with so many features to help you save time, like service scheduling and appointment reminders.
Job Costing And Labor Tracking
Job costing will help you keep track of every dollar spent on a job. It also allows you to document your work and track your labor rates.
The software will ensure that the employees of your car repair shop are doing what they are supposed to and when they need to. In addition, from an accounting point of view, it is easier for you to track payroll and compensation, making it more accurate and reliable.
Quality Control
Auto repair software can help to ensure that tasks in the shop are completed accurately. It can also aid in identifying errors in the quality of work by using measurable data on performance including hours worked by a technician, a number of jobs completed by a technician, and even a time card system that enables you or your managers to know exactly where your staff are working at any given time.
The Bottom Line
With all these great features, is it any wonder why auto repair shop software is commonly used by business owners all over the globe? If you're looking to take your shop to the next level, there's no better way than by putting your trust in an auto repair shop software!
AI Car Expert Thinking 

.

.

.