Long-haul trucking is a business that has been around for many years. It has many opportunities for career advancement and security. This is because there is a high demand for truck drivers. Before you decide if a life of truck driving is for you, it is important to understand the lifestyle that a trucker lives while on the road, the challenges they face, and what the work entails. It can be a challenge but is an equally rewarding job that comes with travel and a lot of autonomy. This article will help you decide if this job is for you.
Truck Parts
One thing you need to know about truck driving is that you need to maintain your truck. There is nothing worse than being out on the road and discovering that your truck needs a new part. The issue is that truck parts are not always the easiest to find and some are only available as international truck parts. That is why it is always useful to have a list of suppliers that you can turn to in order to get your parts in a fast and efficient manner. This can help you when you are stuck in a tricky situation.
It Is A Lifestyle
Driving trucks for a living is more of a lifestyle choice than a regular job. This is not the kind of job that will allow you to be home for dinner every night. You won't be able to have the same social interaction with your friends. You stay out, drive shipments back and forth for weeks at a time and likely only get a couple of days off when you are back home.
It is almost impossible to have a regular life because you are always on the road. Even on your days off when you want to spend time with your family or your friends, you are more than likely wanting to sleep or do your chores. Before you know it, you will be back on the road again for a long time.
Job Opportunities
You shouldn't stress about finding a job, there is a huge shortage of truck drivers. Getting hired is as easy as getting your commercial driver's license. The course takes about 10 weeks to complete the program and many people report that by the time many have completed it, they have a job lined up with a company. Some companies will even pre-hire you and pay for your training. This makes it really easy to break into the industry.
The Pay
The pay may not start off great, but you move up the pay scale pretty quickly. You can start as low as making 27 cents for every mile that you drive. This equates to around $35,000 a year depending on how far you travel. This is an okay amount of money to make but not great for the punishing lifestyle. However, within 3 years you can be making up to around $55,000 a year.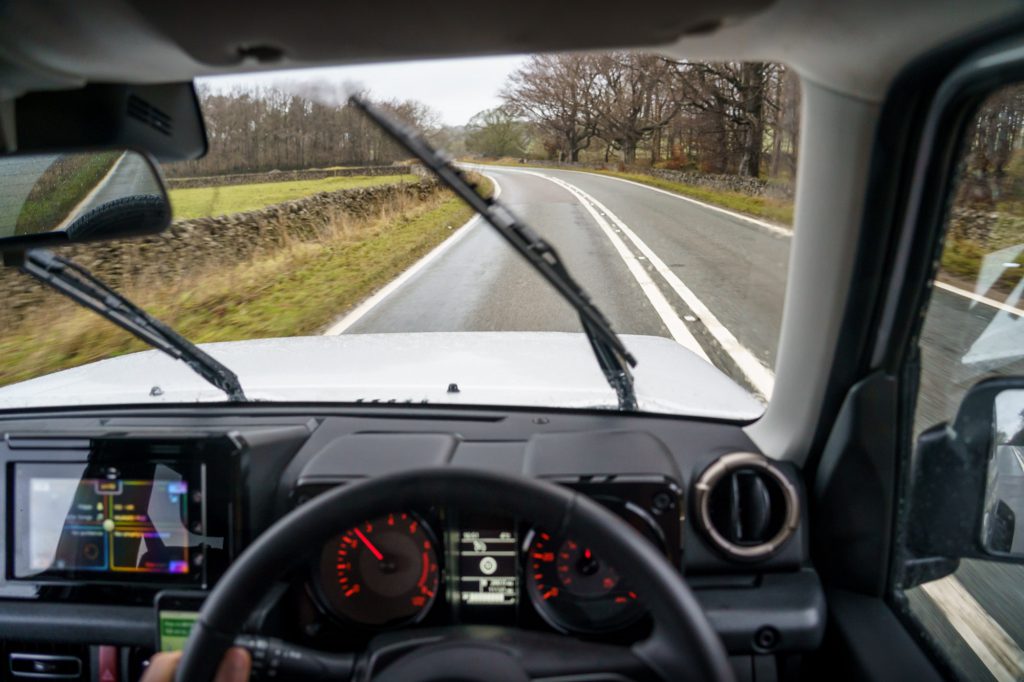 Pay raises are regular, and your rate goes up if you can hit the goals and bonuses that you are set each quarter. This can be making your deliveries on time, driving without accidents, staying under the speed limit, and gaining experience.
Loneliness
One drawback that can deter people from taking on a job in the trucking industry is the loneliness that it comes with. However, there is always another option. You can get a partner that will help you in your jobs. Many truck drivers, especially women ones, choose to have a partner. This allows them to feel more comfortable driving with somebody that they know. 
Additionally, partnered truck drivers can cover a lot more ground. While one sleeps the other one can drive and vice versa. This means that your deliveries will take less time and you won't need to stop driving apart from when you need to eat or use the facilities. Pay is usually for the number of miles driven so you can split the money down the middle.
The Truck Is Your Home
The truck needs to become your new favorite place to be. You will sleep in the truck, eat in the truck and spend pretty much all of your waking time in the truck. While most trucks will have sleeper areas behind the cab, with bunk beds and cabinets, it will still not be like a real home. These facilities are never the most glamourous, but you can make them your own.
The one thing you don't do in your truck is going to the bathroom and shower. You should make sure to go to the special rest stops and service plazas. You will likely learn to get by in a shower just a few times a week. It will also be worthwhile to learn how to hold your bladder for as long as possible. Every time you stop, you are losing cash.
Staying Healthy
This is one of the most difficult things to do when you are on the road all of the time. You are sitting all-day driving and then you are sleeping. That is your life until you get home. Forget about exercising as you barely spend any time standing throughout the day. On top of this, you will also likely be eating quick, processed, fast foods. This leads you to a diet of hamburgers and fries.
One way to try and keep on top of this is to prepare lots of food that will keep you going on your journey. Make sure to stock up on fruit and take time between jobs to get some fresh air and exercise.
Truck Driving
There are lots of positives when it comes to truck driving. The pay can be good, and you get to see a lot of the country. In fact, you will probably see more of the country than many other people. This will lead to some beautiful moments. Just make sure that you take the time to appreciate it. Though, this comes at a cost. You are away for a long amount of time and spend a lot of time away from your family. You need to weigh up the options to see if it is for you.