Whether we like it or not, modern automobiles are steadily becoming overly complex. With all those sensors, computers, and electronics, one wonders how they've been able to build such a vehicle in the first place. On the other hand, we can at least be thankful that diagnosing these issues isn't as difficult as it would've otherwise been, thanks to OBD diagnostics tools.
An OBD2 scanner is, in my experience, a must-have for any car owner. Even if you're not one to tinker around and DIY a repair on your car, it's at least good to know what's wrong with it. I've been using the THINKCAR OBD2 scanner for a little while, and I will say… This may very well be one of the best scanners for the money. It surely punches far above its $39.99 sticker price.
Diagnose And Troubleshoot With Ease
Despite its comparatively low cost, the THINKCAR OBD2 scanner does everything you'd expect a more expensive diagnostics tool would do. Yes, it can read and reset OBD codes if you want, or allow you to check live readings. There's of course the obligatory freeze frame function and data streaming. Both of which are crucial for tracking down what issues your car may have.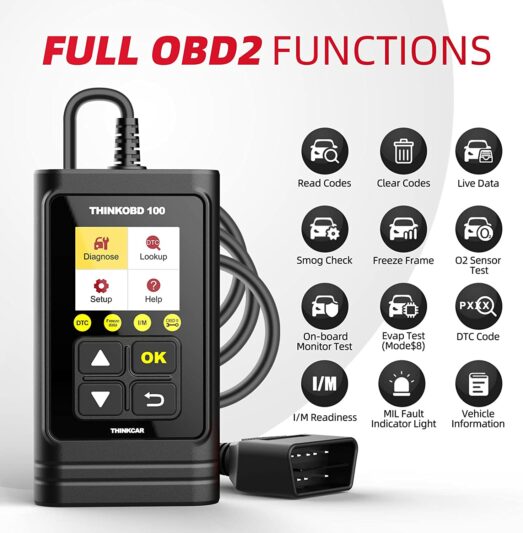 Otherwise, the THINKCAR could easily manage smog checks, in addition to testing the oxygen sensors, and EVAP systems, and clearing out a check engine light. It's a pretty straightforward device, and navigating the UI is pretty seamless. So, it's a handy tool, especially for those just starting out with diagnosing car-related problems. Yet, the THINKCAR could do so much more.
Expansive Functionality
If you're ever worried about compatibility… Don't be. The THINKCAR OBD2 scanner works with over 20,000 unique vehicles, across numerous makes and models. This includes cars from the US, Europe, and Asia. Ease of use is further aided by its ability to display the definition of specific OBD codes. Typically, most entry-level OBD2 scanners only show you the error codes.
Thus, forcing you to resort to Googling what these codes actually mean. This won't be an issue with the THINKCAR, thanks to its built-in error code lookup function. In short, allowing them to show you the definition of each code. This might seem like a small detail, but it makes a major difference. It'll save you time, which you could spend pinning down what's wrong with your car.
Effortless To Set-Up And Use
There are plenty of Bluetooth-connected or wireless OBD2 scanners out there. While they have their upsides, they're typically a hassle to set up at times. Often, requiring you to wait while it's pairing up. Or, needing to install an app just to scan for error codes. Yet, this isn't an issue with the THINKCAR OBD2 scanner, as setting it up and using it is as simple as plug-and-play.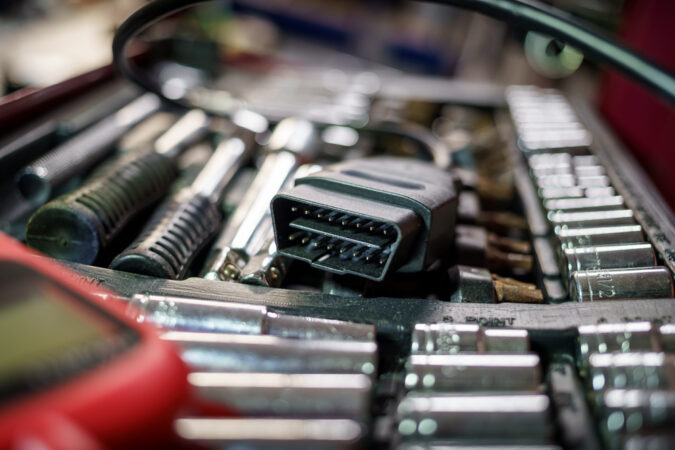 There's no need to fuss around with a battery or wireless dongle. Instead, just plug it into your car's OBD port, and start scanning away! Moreover, the THINKCAR OBD scanner comes with a lifetime warranty, to boot! The one downside is that tiny 2.8-inch screen, which is rather small. Otherwise, it performs all of its OBD-related functions brilliantly, yet for an attractive price.