Are you sick and tired of your car standing out on the driveway collecting dirt? Do you have a car that's no longer functional and can't find anyone to buy it? If so, then it's time to look into how to scrap a car the right way.
Doing so can help you get a bit of cash in your pocket for your next car. Some people even use it as seed money for their business ventures, their vacations, their bills, and so forth.
See below for an in-depth guide highlighting how to dispose of and scrap your car the right way. Be sure to follow all these steps accordingly.
1. Clear Out The Car
First things first, you need to make sure that your car is void of anything that belongs to you. If you schedule for the car to be picked up by a service, and they've already taken it away, then you're at their mercy for whether that stuff can be salvaged.
This is also a security measure for your property. For example, if you have a car that can't start sitting in your driveway, you're essentially inviting someone to break into it if something of value can be seen from outside the car.
Be sure to go through the car's trunk, glove compartment, and armrest console, as well as any overhead compartments your vehicle might have. You'll also want to look under the seats to grab any extra change or items of value that might've slipped out of your pockets through the years.
Make sure to get rid of any impression you had on the car. That includes things like your insurance cards, personal information, documentation, etc. that you might have inside.
Right before you contact a service, you'll want to do one last sweep to make sure nothing is left behind. Better safe than sorry!
2. Consider The Title Situation
Just to clarify, selling a car without having the title can be done, but it's much more difficult to accomplish. For that reason, you'll want to get the title situation figured out before reaching out to a scrap car removal company.
If you don't currently have sole possession of the car title, then you'll have to get the other party on board (who might want a piece of your returns for the car) or get the title directly in your name.
The car title will be transferred over to the car removal company you reach out to. For everything to go smoothly, they need a valid car title in place.
You can also use the car title to gauge the legitimacy of the junk removal service that you're speaking to. A reputable removal service won't take the car without the title.
If the company brushes it off or says they don't need it, then you should cross them off of your list. Even though you're trying to dispose of the car, you need to make sure you're working with a trustworthy company. This is just one way to tell.
3. Sell Valuable Parts
If you've customized the car a bit, then there might be a few car parts that are worth salvaging. Make sure to give yourself some time to sell those parts.
While the junk car removal service will pay you to scrap the car, why should that be the only money you make off this process?
Think about things you can sell such as the car's tires, battery, radio, gas tank, mirrors, windows, doors, car bumper, grill, lights, and so much more.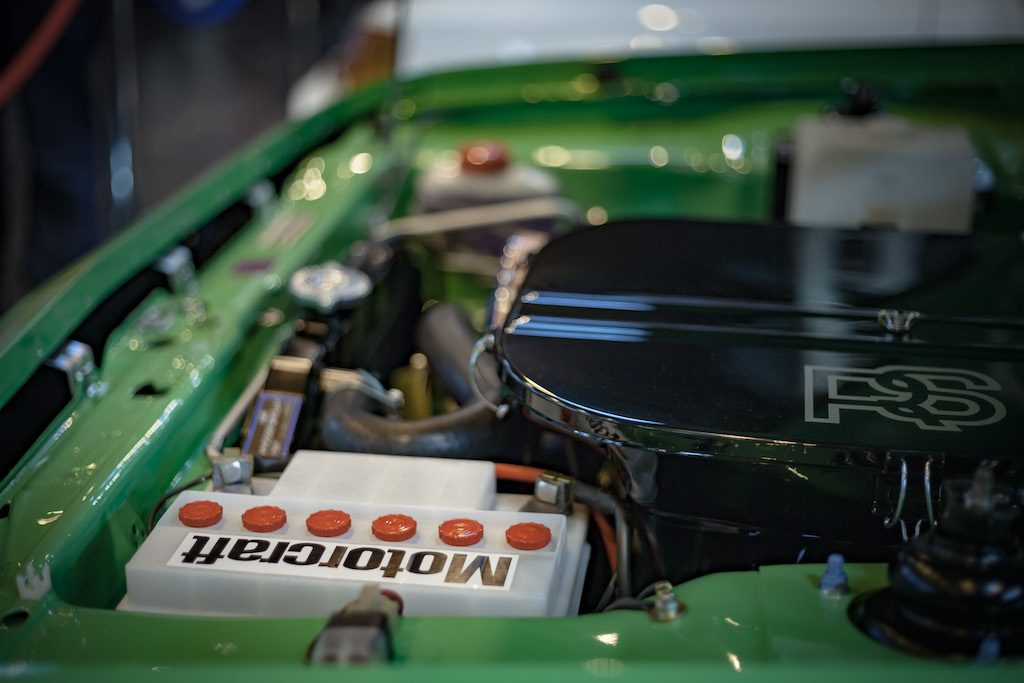 4. Reach Out To A Scrap Car Removal Service
You're doing the right thing by scrapping a car, rather than letting it rust and corrode out in your driveway. However, you want to take it one step further by making sure that you're working with a reputable service.
Reach out to a scrap car yard to learn more about their processes and how they dispose of the car. Ask them as many questions as you'd like.
Do they remove the type of vehicle you have? How much are they willing to pay for your vehicle? how quickly can they get out to pick it up? Do they need you to do anything for the removal or do they have the proper equipment to do it?
Ideally, they'll be removing the car all on their own. That way, you can get the money you deserve and have the junk car removed from your life ASAP.
5. Follow The Removal Service's Instructions
Fortunately, if you reach out to a trusted removal service, you shouldn't have to do much on your end to get the deal done. There's no harm in asking a few questions, but be sure to follow their instructions and do some last-minute things before they arrive.
First, be sure to take off the license plates. Ontario allows you to take validated plates to any local licensing office and get refunded for them.
Second, go through and do one last spot check to ensure none of your belongings are left in the car. Once the car is scrapped, there's no getting them back.
How To Scrap A Car: Get The Most Money Possible For Your Junk Car
Just because your car is junk and needs to be scrapped, doesn't mean you can't make a nice return off of it. Be sure to use these tips on how to scrap a car to your benefit.
Be sure to get all that you can for your car. That includes taking the time to sell your car's parts before reaching out to the junkyard.
Make sure to browse our website for more articles on how to scrap cars, as well as many other helpful topics.