Minor damages to cars like bumper scrapes, door dings, and scratches happen all the time. Fortunately, with the right knowledge, you do not need the help of a mechanic to get your car back in pristine condition.
Before we dive into auto body repair and how to do it at your home, it is important to assess your skill level. If you have never done such types of repairs before, bear in mind that your results won't be perfect. If you are aiming for ideal repair, we recommend looking for a great auto body shop like Whites Body Repair and getting the car worked on properly.
In some situations, the expense of using a professional auto body repair shop is worth it. However, if you are looking to save money, and are patient and determined, then perhaps it is time to learn how to fix those unappealing dents on your own. Just keep in mind that you will have to make multiple attempts to get it right and may not end up with a look that a professional can achieve.
Tips To Repair Scratches
A small paint scratch may seem easy to fix, but it is not as straightforward as most people think. If the scratch is deep enough to expose the primer (the color is often lighter than the car's paint), you first have to fill the scratch. This means using a scratch filler or several coats of touch-up paint. After it dries, you'll need to sand the spot smoothly, which requires very fine sandpaper. To start, use 400-grit sandpaper and then go your way up to the 800-grit kind. Once the area is smooth, wax it until it shines. Ensure you work on just the area that needs smoothing and waxing to avoid doing unnecessary tasks.
Pick The Right Paint
If you have to touch up a spot of your paint, you will find a wide array of car paints that should match yours relatively well. Use the car owner's manual to find the paint code for your vehicle. Alternatively, you can check the code sticker, found under the hood or on the door sill. Your car.
dealer can also be of assistance if you cannot locate the code. If you're painting a region enough to spray, then have the paint custom-mixed and put into an aerosol sprayer in order to achieve the best match.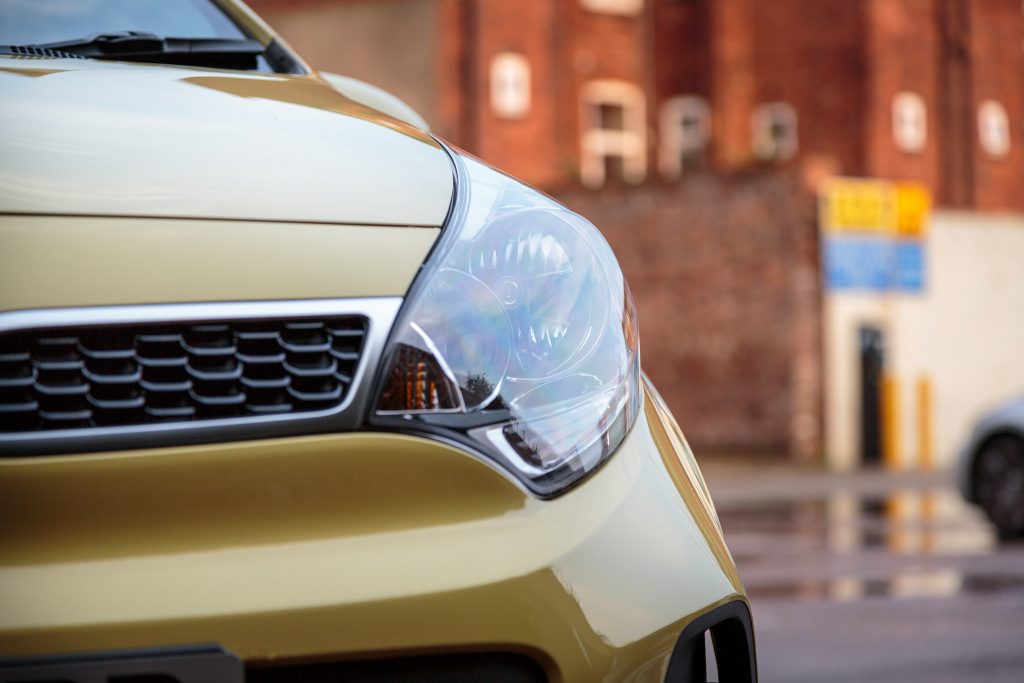 Dealing With Dents?
If you are looking at a minor dent, you can pop it safely from behind. For minor damage, you can use a suction cup dent puller. However, in most cases, you will need to fill the dent and then repaint the spot. Filling a dent is not that hard, but doing it properly can be a challenge. You will need to be patient and willing to revisit the damaged region again and again until it is done correctly. Once you have filled the dent, allow it to dry before you paint. If painting is not your cup of tea, you can save money on the body repair work, and then have a professional handle the paintwork.
Fixing Broken Lights
If you are looking at a cracked or damaged turn signal or tail light, you can fix it yourself. Most cars are designed with easy light replacement in mind. Some are more challenging than others, but they are all repairable using simple and easily accessible tools. Before you spend a fortune on a new light at the dealership, go through several reproduction parts. Over the years, the quality of these parts has increased, with the price significantly lower compared to original equipment manufacturer (OEM) parts.
The Takeaway
Auto body repair is not as hard as it seems and with the right tools and knowledge, you can certainly handle those minor damages.