The Geneva Car show is one of the most important events in the auto industry. And rightly so, because anyone who is associated with the car industry wants to be a part of this exciting platform to showcase the hottest metal they have to offer.
This show is popular for showcasing concept hatchbacks, sports cars, supercars and the traditional SUVs and sedans. Today, we are going to discuss the top 10 cars that were displayed in the 88th International Geneva Motor Show. From futuristic designs to production ready cars, there was something to suit everyone's taste. Let us take a look at some of our top picks from this year's show:
Known as the 'the ultimate self-driving living room,' the Icona Nucleus is a true representation of the future of mobility. It is a completely autonomous car which lacks any sort of driving gear such as the driver's seat, steering wheel or pedals.
It's around 5.25-meter-long and 2.12-meter-wide, which highlights the fact that the journey is as important as the destination itself. The form of the car is sculptural and has semi-transparent body-color panels, which allows the passengers to look outside without compromising on their privacy. It's almost like a cool protective bubble and every car enthusiast's dream car.
2- Ferrari 488 Pista
The Ferrari 488 Pista is one of the most powerful products that Ferrari has ever produced. It was created by keeping the track in mind, and 'Pista' means 'track' in Italian. With its weight 90 kg less than the 488 GTB, it can reach up to 62mph in just 2.85 seconds. Read more about the Ferrari 488 Pista here and what makes it so special.
3- Audi e-Tron
Electric cars and SUVs dominated the show, and Audi also showcased their almost production-ready version of the e-Tron SUV at the 2018 Geneva Auto Show. What's more, Audi also unleased 250 prototypes of the Audi e-Trons on the streets of Geneva.
It's an impressive drive that packs a range of over 500 km and can charge a battery pack up in less than 40 minutes.
4- Mercedes AMG GT 4-Door Coupe
While electric cars may be the talk of the future, nothing can beat a twin turbo V8 powered super sedan! The new Mercedes-AMG GT 4-Door Coupe is a hot new addition to this range. You can choose from either 639 or 585 bhp on tap, and it can reach 0-100 KMph in as low as 3.2 seconds!
Not only did we love the powerful engine, but the beautiful swooping coupe body took away our breath too.
5- Hyundai Santa Fe
One of the hottest stars of the 2018 Geneva Auto Show was the all-new Santa Fe! It was a public debut of the flagship Hyundai SUV this year. Boasting a sexy and butch exterior styling, the Santa Fe was hard to miss. There is a wide range of petrol engines and a diesel engine to choose from, and it offers both manual and auto gearboxes. And with three rows of seats- the Santa Fe is the perfect family car.
At the risk of sounding biased, the I-Pace was clearly the car of the show. It was a landmark, not only for the brand itself but also for other competing electric vehicle cars. The Jaguar I-Pace is a fierce competition to the Tesla, something that Audi, BMW, and Mercedes-Benz had failed to do so in the past.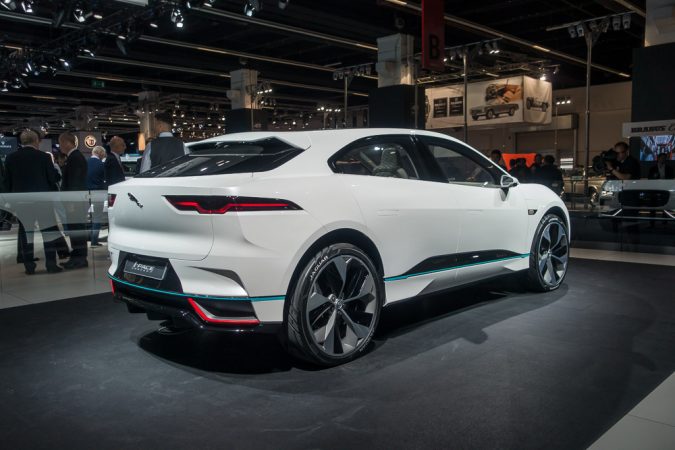 With a length that is similar to the XE, I-Pace offers ample interior space- almost like an SUV. It also has an impressive range of up to 298 miles and will be in the market for £63,495 onwards.
7- BMW 8 Series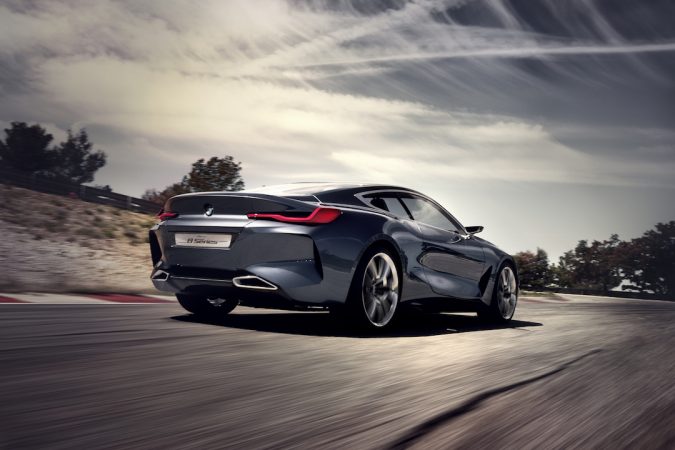 Another limelight stealer of the show was the new performance-orientated 8 Series flagship range. The pinnacle of this series is the M8 version. It's all set to give fierce competition to rival luxury sports cars such as the Porsche Panamera Turbo and the Mercedes-AMG GT. According to BMW, the M8 Gran Coupe will hit the market in 2019.
The Pal-V is a futuristic car that looks almost like a plane. Well, it's a little bit of both actually because the PAL-V Liberty is the world's first commercial flying car. Drive it around in normal mode or take off in flight mode, choose what you fancy.
Powered by a 100hp engine, it has a top speed of almost 100mph. It can hit 62mph in nine seconds, and it can fly too! In flight mode, Pal-V can develop a horsepower of 200hp and can climb up to an altitude of 3,500m. It can fly for a distance of 500km (310 miles). Isn't that impressive?
9- Volvo V60
An all-new Volvo V60 was also unveiled in the show this year. It boasted of Volvo's new Scalable Platform Architecture (SPA) that can be seen in the likes of the V90 estate and the XC60 mid-sized SUV. You can choose from petrol or diesel options and also two plug-in hybrid versions. All in all, it's a reliable car that will be on sale in the UK in a few months with prices starting at £30k.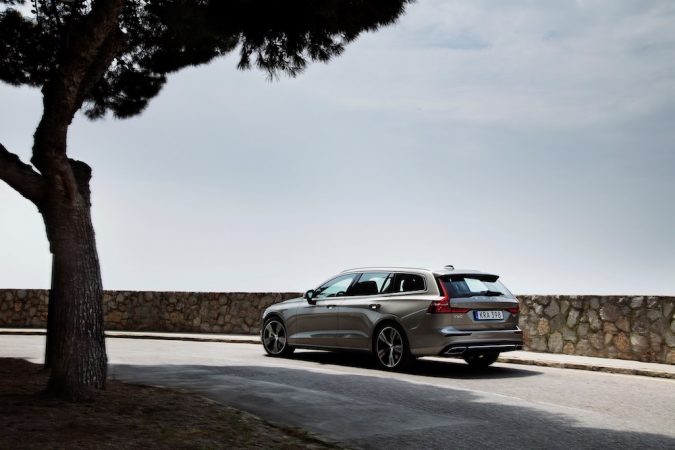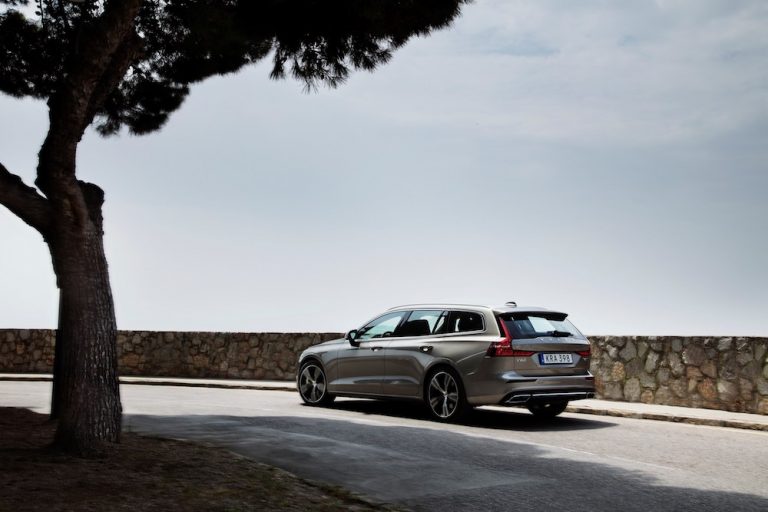 10- Peugeot 508
Peugeot stole the show for its all-new look, especially the 508-family saloon. It boasted a very radical design as compared to its predecessors and rivals, such as the Ford Mondeo.
It has a new five-door 'fastback' shape, that will evoke stronger emotions than previous cars- as described by Peugeot. This car is all set to give the likes of Volvo and Audi a very tough competition.
Conclusion:
There were many other striking cars in the Geneva Car Show 2018. From good looks to powerful engines and flying cars- the show was a treat for any car enthusiast.
If you are looking to invest in a new and futuristic car, that has all the latest technology and safety features- then contact an online car buying and selling platform to get a free car valuation today.
Let us know which car stole your heart from the 2018 Geneva Car Show. Write your answers in the comments below, and we'll get back to you soon!
Author Bio:
About Michelle Joe: Michelle Joe is a blogger by choice. She loves to discover the world around her.
She likes to share her discoveries, experiences, and express herself through her blogs. You can find her
on twitter: @michellejoe524