Who doesn't like to drive a luxury and sports car that possesses both elegance and comfort? The powerful performance, bold design, and progressive technology that luxury and sports cars possess, are sworn by the experts. Though the car insurance in UAE of such cars can be expensive, if one can buy any of these luxurious beasts, the affording adequate car insurance shouldn't be a hassle.
So, if you are looking for a bold, graceful and assertive luxury beast, here's a quick rundown of the top 3 luxury cars that would look good on UAE roads.
Maserati Ghibli 2018 – Luxury Sedan
For a personalized driving experience, there is no need to look further than the new Maserati GranLusso and GranSport.
Maserati GranLusso is a perfect option for those who are seeking luxury and comfort. The chromed bumper inserts with black brake calipers give it a sturdy look, and the 19 inches large Poseidon alloy wheels are sure to catch eyes on the roads.
Feel the utmost comfort with spacious 12-way power adjustment seats. The seats can be adorned with either Ermenegildo Zegna Silk covers or premium leather upholstery. The luxury is heightened with the open-pore wood trims in both the cover options.
Go for the Maserati GranSport trim if you are looking for sporty and engaging dynamics. The all-new sport-specific bumper with black piano inserts makes it all the more appealing. There is one Maserati for every need.
GranSport Trim offers a stylish drive with 12-way power-adjustable seats, sports steering wheel, and an inbuilt-memory function.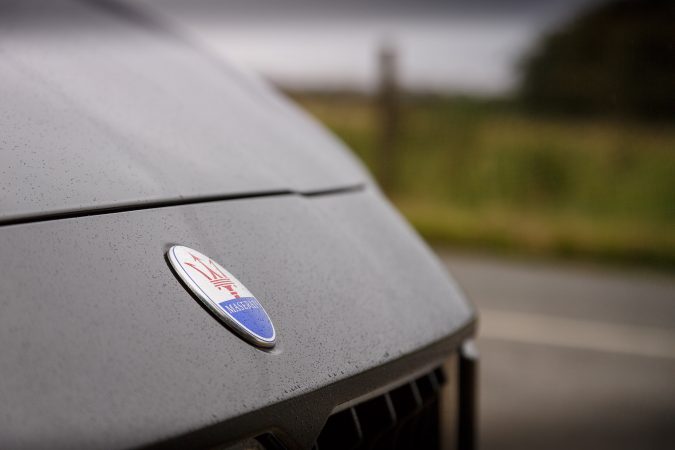 The Gearshift paddles of this luxury sedan increase the race-bred sound. Sport foot pedals, Skyhook suspension system, and flexible parking sensors are installed to enhance the sense of comfort.
The price starts from AED 2, 89,000. You can choose from Twin Turbo V6 Petrol and V6 Turbo Diesel variant.  
Comprehensive car insurance in UAE for a Maserati can cost you around AED 7000 annually.
The New Range Rover Velar – Luxury SUV
Range Rover Velar bagged the World Car Design of the Year Award in 2018 at World Car Awards.
Those who are searching for a luxury performance in a road-focused SUV with a refined and confident drive on the UAE roads, your search ends here.
The revolutionary design philosophy of the Range Rover Velar and all-improved aerodynamics make it exceptionally stylish. The foil stamped grille and flush door handles give it a definite presence.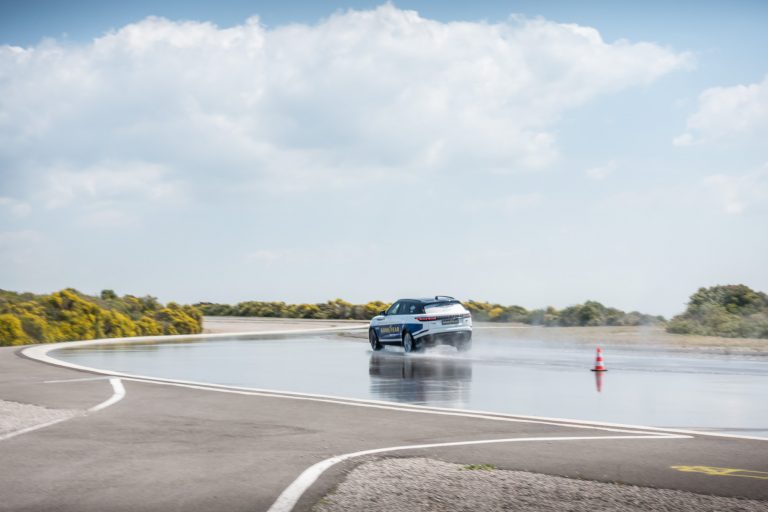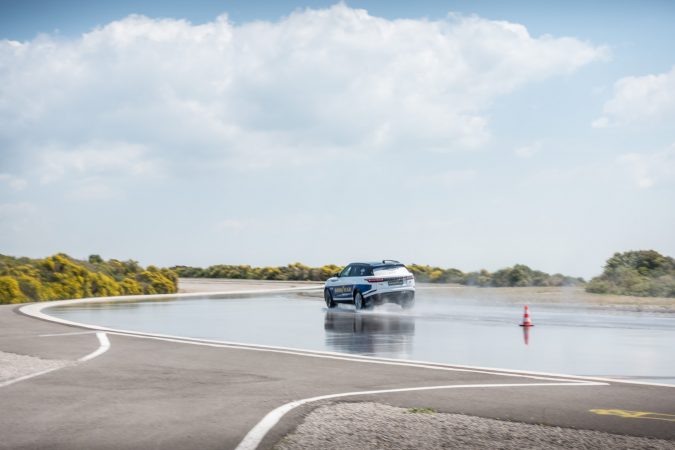 If we talk about the Touch Pro Duo infotainment system, you can view and interact with various features at the same time.
If we talk about the drive, this luxurious and powerful SUV has the core capability of motoring down the tricky street lanes and UAE highways.  
Yes, it is a 4-wheel drive SUV which is equipped with Torque Vectoring technology and Intelligent Driveline Dynamics for a thrilling and engaging off-road drive in Dubai deserts. Most of the dune-bashing activities can be done on this sporty and luxurious beast.
You can choose more advanced features like Electronic Air Suspension, All-Terrain Progress Control (ATPC) and Terrain Response to improvise the driving experience.
This luxurious compact SUV is a sure winner for car enthusiasts in 2018.
Its price starts from AED 213,150. And Car insurance in UAE for a Range Rover Velar starts at AED 5600 per year.
Dodge Charger 2018
If you are looking for a Sedan with Muscle Car Heritage, then you must check out the new Dodge Charger.
It is the perfect combination of power and style. Not only is it a strong car, but it is street smart which makes it all the more convenient to drive on city roads.
This muscular beauty looks spectacular on the roads, all thanks to its reshaped LED fog lamps and daytime running lamps. The iconic design, crosshair grille, and the scalloped body sides lend it a chiseled and sleek look. The exterior is restyled to add more strength to its powerful build.
The interiors have been redesigned to make it all the more classy and stylish. The steering wheel has been reimagined and premium fabrics have been used which give an elegant look to the interiors.
It is equipped with a premium navigation system to maintain the driver's safety. It has been designed to offer full comfort to everyone, including the passengers and drivers.
It comes loaded with advanced technology and features for a comfortable ride. Experience royalty in true style with the new Dodge Charger!
Price start from AED 4, 00,000 and if we talk about insurance, car insurance in UAE for the top model Dodge Charger can cost around AED 9000 and for the base model of dodge, around AED 3000.
Clearly, these 3 car models top the chart in 2018.
Once you have decided to purchase any one of them, do check out and compare some car insurance policies online from different car insurance companies in Dubai and choose an adequate insurance plan. It can be expensive to get agency repair for these luxury cars, so it's advisable to buy a comprehensive car insurance plan.