The engine of modern muscle cars has not been subjected to significant improvements since the '60s and early '70s. But that doesn't mean these cars don't feature a heavy-duty punch. So let me list the top five fastest modern muscle cars for you in this article.
But before we get to the list, you should know that, back in time, manufacturers only took one important factor into consideration. And that was a sturdy V8. But today, other factors have become involved too. These include superchargers and turbochargers.
Don't let this misguide towards believing that modern muscle cars are any less powerful than their older counterparts. They still have tons of heat to offer under the hood.
When I was creating the list, I chose to include muscle cars with V8 engines only. And that's because such a feature constitutes as the primary criteria for a muscle car. So don't expect to find models like Ford Taurus SHO or Dodge Viper (V10).
And I would like to clarify one other thing. By fastest I mean top speed and acceleration combination. It doesn't mean net horsepower.
Enough said, let's move on to the list.
Top 5 fastest Modern Muscle Cars
What you see below are the newest hence most modern muscle cars that came out in the years 2014, 2015, and 2016. So are you ready for the show?
#1 2017 Dodge Charger SRT Hellcat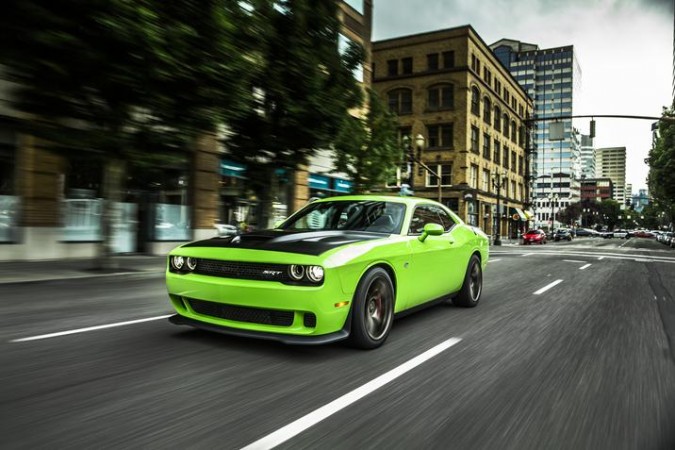 Every article titled "Top five fastest modern muscle cars" is incomplete without a version of the Dodge Charger. The beast offers a torque of 650 pound-feet and 707 horsepower. So it's safe to say that this 4-door version is the same as its 2-door sibling. But the SRT Hellcat features better aerodynamics. It is comparatively quicker; 3.5 seconds as opposed to 3.4 to jump to 60 mph from a standstill.
When you hit the top speed, which is 204 mph, you break the magical 200-mph mark. But you don't get the fantastic opportunity to maintain that speed for a long time.
#2 2014 Shelby GT500
The wait for the next-gen Shelby GT500 seems too long, doesn't it? But the 2014 version makes up for it. The current model is a brutally fast, lithe track car. The monster can tackle a quarter of a mile in only 11 seconds. It gives you a speed of 189 mph behind a 662 horsepower engine. And the torque is magnificent at 631 pound-feet.
The monstrosity of the Shelby GT500 is due to the V8 engine with a 5.8-ltr supercharged quality. And did you know that this modern muscle car can hit 60 mph in only 3.5 seconds from a standstill?
#3 2015 Equus Bass 770
Is the 2015 Equus Bass 770 one of the most affordable modern muscle cars? I'd like to say NO WAY! So that should make this hand-built model a pure American muscle, am I right? The Equus 770 is the combination of the classic Mustang, Charger, and Camaro. What does this tell you? It means that the beast delivers serious power and speed.
As a muscle car enthusiast, you will be thrilled to know that this model boasts a supercharged V8 engine (6.2-ltr). It provides a torque of 605 pound-feet and 640 horsepower. And be ready for this beautiful creature to touch 60 mph in only 3.4 seconds. But you know what, there are just 250 Equus Bass 770s on the market (already sold out I'm sure!).
#4 2014 Chevrolet Camaro Z28
When I say Z28, the only words that come to mind are "fastest classic muscle car." So most of the Camaro fans instantly fell in love with the latest version of the Z28. The 2014 Chevrolet Camaro Z28 is a living example of the fact that you can turn a corner as fast as you wish.
Jumping straight to 60 with such a track rat is a goal you can achieve in just four seconds. And 12 seconds to hit that quarter-mile mark.
But that's not even the best part. The qualities that make this Z28 a formidable model is its 481  pound-feet torque and 505 horsepower combined with incredible lightness. Even the phenomenal suspension adjustments are responsible for landing this beast on every fastest modern muscle car list.
Just like a 4 channel amp is a part of all the best car amplifier archives, the 2014 Chevrolet Camaro Z28 falls under that category.
#5 2017 Ford Mustang GT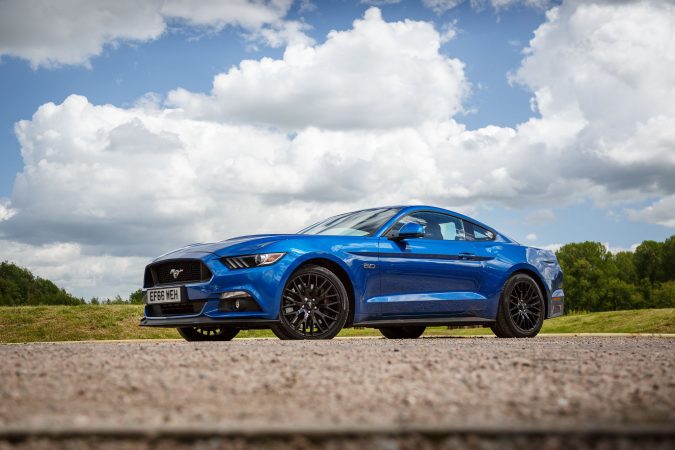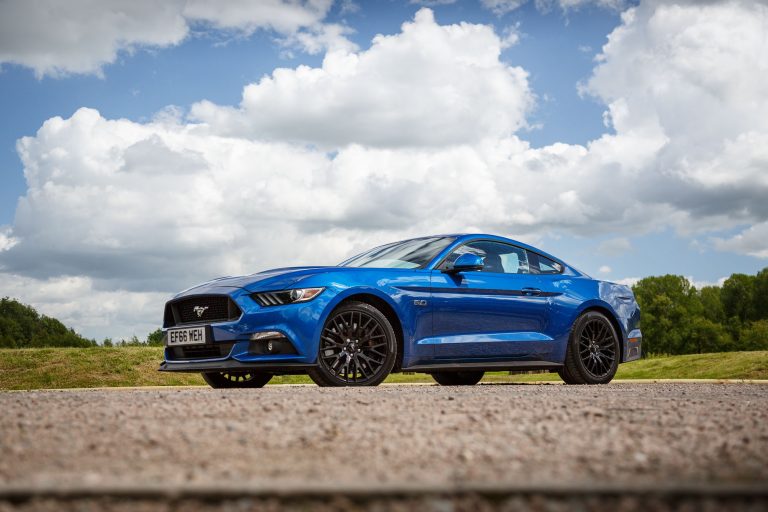 Let me give a few seconds to digest this fact. Only a single decade ago, this model offered 300 horsepower. But now the 2017 Ford Mustang GT delivers a whopping 435 horsepower along with a torque of 400 pound-feet. Isn't that impressive considering the affordable price tag!
Mustang equipped its latest power bump version with a remarkable 5.0-ltr supercharged V8 engine. This means moving from zero mph to 60 mph in only 4.3 seconds. And also, completing a quarter of a mile in less than 13 seconds.
The End
Power and adrenaline are the two words that come to mind when talking about muscle cars, right?American automakers have not only introduced but also transformed the industry.
Manufacturers such as Chevrolet, Pontiac, Dodge, and Ford have established an unbeatable reputation through the '60s and '70s. And they continue to remain at that peak even now. Every "Top five fastest modern muscle cars" list is proof of that, isn't it?
So tell me, what's your favorite model on this list? Would you like to share any other such beasts with us here? Please feel free to list down as many as you like.
I hope you found the post interesting and exciting to read. I can go on and on about cars, and I'm sure so can you.
Thank you for reading. And do come back for more!
About the author:
Christian Olsen is a blogger enthusiastic about technology and scientific advancements than anything else in his life. There are only a few things that motivate him to create content and share it with the world. So it comes as no surprise to know that he passionately writes about electronics, cars, sports, outdoor activities, and much more.
If you like this post you may also like our wallpaper of fast cars. Take a look.