GTA Online is one of the most played and most successful online releases in the industry. It offers hundreds of objectives and activities for players, most wanted of which are the best reward and the podium vehicle. A Podium vehicle is one of the unique features the players can get within the game if they enter the online casino.
Every day, individuals can go to Diamond Casino & Resort GTA Online and spin the Lucky Wheel. Or try other casino games that are usually featured in the best casinos such as Captain Cooks Casino Canada. The only difference between Diamond Casino and Captain Cooks Casino is the money, which, unfortunately, is not real.
Each Lucky Wheel rotation is free for the Penthouse owners and costs $500 for the Plebians, and you can win a vast range of other fantastic rewards. The best item still remains the Podium car. The rotating prize that you can obtain for free. However, at approximately 1-20 odds, gamers can't secure a victory on every GTA Online weekly update, but if you're lucky, you will walk out like a bandit. The new Podium car is presented every Thursday after the game's weekly reset.
Here we've discussed the best five  GTA Online podium cars in this guide.
Truffade Z-type
GTA enthusiasts give Z-type a top position when it comes to rating them. It is considered the most effective online wheel podium vehicle. It is smooth, fast, and aesthetically impressive.
The creators based the Truffade on the Bugatti Type 57SC Atlantic making it worth approximately $10million in the series. The type is one of the oldest cars in Grand Theft Auto 5 along with Roosevelt, Rat-Loader, Duneloader, Hotknife, and Old Tractor.
When the players get the Truffade Z-type from the GTA online casino Penthouse, it comes with highly characteristic handling, top speed and acceleration.
The vehicle moves from 0-100km/h within 6 seconds and has a top speed of 250 km/h. At top speed, the car can outrun most super automobiles.
Unfortunately, there is one disadvantage. It is easily affected by tailspins and can be tough to control. With a great driver, this is an excellent gateway car, perfect for timed missions. It also comes without reverse lights.
If you are not lucky enough to get this car with a free spin of a Lucky Wheel, it might be a good idea to go on a search for other opportunities. For example, try the games at Diamond Casino & Resort or play the best online casino payouts. These are great opportunities that you should enjoy.
Ocelot Lynx
Most fans often consider the Lynx one of the leading podium automobiles in GTA Online. It has a sturdy and sleek frame that deserves all the praise globally, especially after taking into account its impressive performance. This vehicle is a 2-door sports coupe. The price is around $1,735,000, making it the most expensive sports vehicle in the rockstar games.
The car is based on the Jaguar F series, seen mainly in the entire side profiling and frontal fascia. It comes with a split grille and an Ocelot logo at the center of the top grille. The bottom part of the grille assumes a more comprehensive approach and features a carbon-fiber splitter at the bumper. The vehicle is filled with twin exhausts and twin exits mounted below the arched bumper. The biggest strengths of the Lynx are great acceleration, nippy handling, and excellent traction.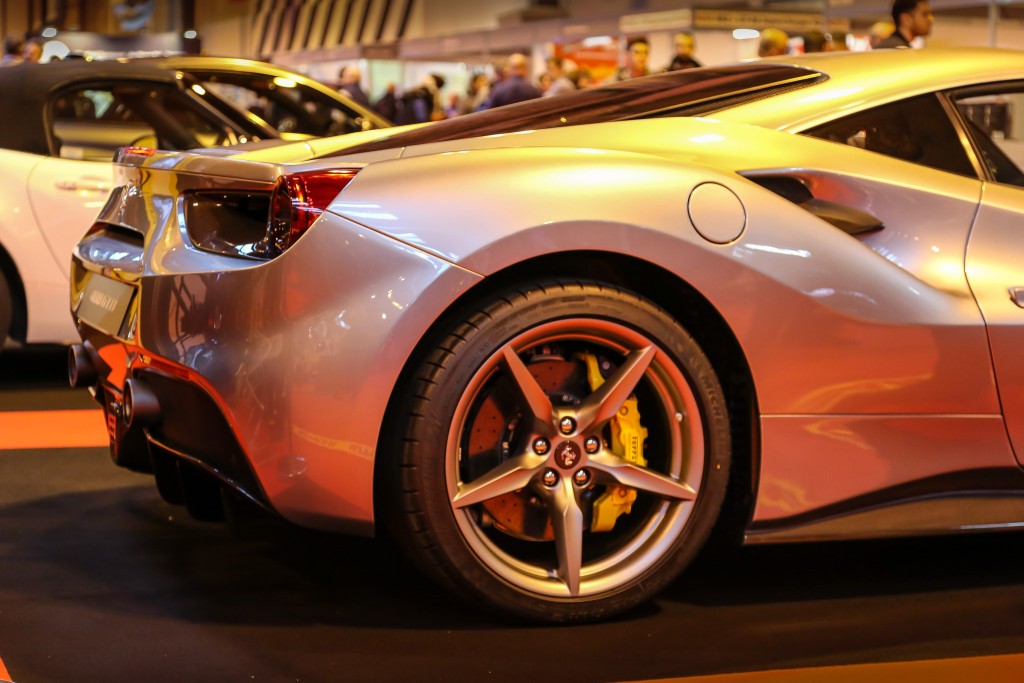 HVY Nightshark
GTA online includes a lot of armored cars in its selection. One that stands out among them is a four-door SUV called HVY Nightshark. It comes with full armor, but the windows are not bullet-proof. This feature is customizable, though – the players can install them additionally. The frame is sturdy, so the vehicle can take up to 15 homing rockets or 5 RPGs before it blows up.
The car's front end is prevailed by an intense bumper and a steel bar at the center. There are several holes at the top and trapezoid shapes on the edges.
It can be used for dangerous missions, and the players will be impressed with its power and smoothness. These features allow quick victory which is a factor loved by the GTA fans.
According to Grand Theft Auto Online, this vehicle is an excellent performer. For an armored car of this size, the Nightshark does well during the rides. This happens due to exceptional acceleration, excellent handling, and incredible top speed. The car can handle most turns, but the player is likely to experience some understeer when negotiating sharp turns.
The reinforced bumper ensures that the Nightshark can push over items quickly without affecting its speed. It has a moderate suspension, meaning it can maintain its stability on uneven roads and bumpy terrain.
According to statistics, this car is rarer than others, so getting it with the spin of a Lucky Wheel is not as easy.
If you are hooked on the feeling of adrenaline that comes with a spin of a wheel, there is another idea. You can make a casino 5 euro deposit and play a variety of casino games where the winner will be determined in the same random way. Minimum deposit and minimum risk are perfectly combined with a gambling atmosphere. This is something that every gambler will enjoy.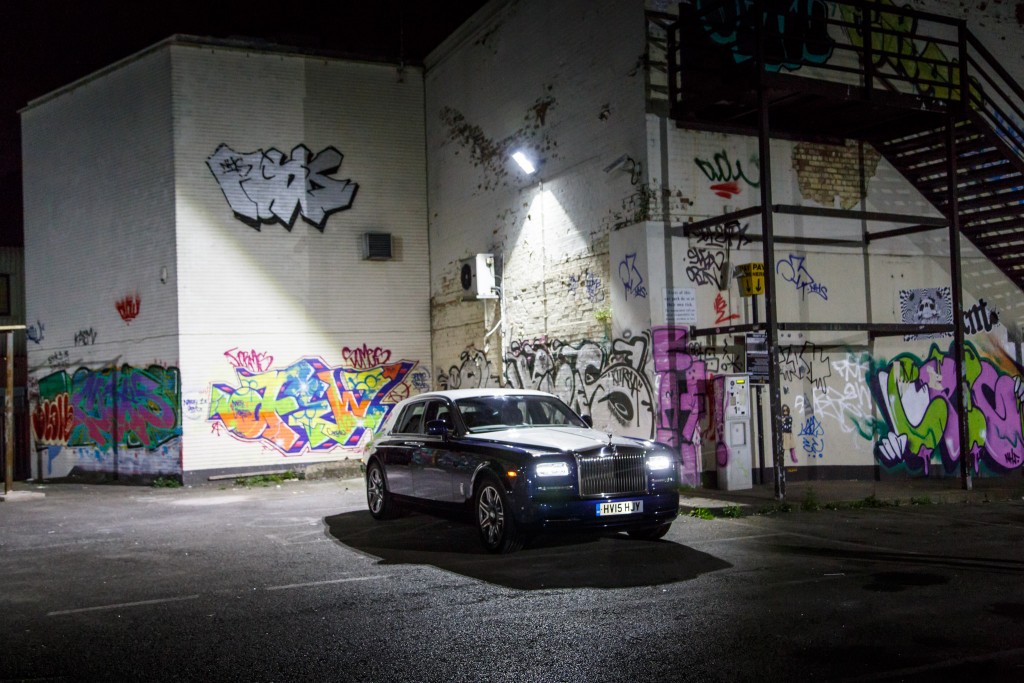 Enus Windsor Drop
Enus cars have made headlines for being the most efficient and fastest cars, and the Windsor Drop is no exception. It is known for its outstanding performance, quite quick acceleration, and smooth handling. A lot of professional players and GTA fans find this jam a great addition to their collections.
According to the reviews shared by professional players, the vehicle performs similarly to the regular Windsor and prides itself on having a tremendous amount of power. However, this vehicle is known for its heavy weight. Some GTA game enthusiasts might not like the rear-wheel format, lack of tire traction, and weight distribution that might limit acceleration. The long wheelbase might cause challenges for it to corner.
Overflod Entity XF
The Overflod Entity XF is often called a leading podium vehicle due to its quick acceleration, great speed, agile handling and sturdy frames. The fans think of this two-door supercar as a prevalent possession in their garage.
The speed of the Overflod is so impressive because it can be attained much quicker than by most other supercars. This is an important aspect. It is capable of burning surplus fuel via its exhaust. The traction of the car is massive due to fantastic wheel distribution. In addition, the engine has a 6-speed gearbox and a supercharger. The high-revving sound that it produces is loved by the players.
Conclusion
Driving is a massive activity, and it's no surprise that Rockstar games let fans achieve weekly prizes every time. The above choices could be excellent for gamers who desire to spend their acquired cash on improving their garages.
Some cars are linked with GTA online casinos, meaning you can grab them after reaching certain milestones during the site's heists and missions or by winning on the Lucky Wheel after spinning the Podium Car bonus. Note that there are many new additions each day so you need to check updates each week.
AI Car Expert Thinking 

.

.

.