Here is the comprehensive list of the most popular Honda 7-seater cars in the UK that you can consider as your next family vehicle.
Honda 7 Seater
The Honda 7 seater models offer ample seating capacity for larger families or those in need of extra space. With innovative features and comfortable interiors, these vehicles provide a reliable and spacious option for transporting passengers. Honda's commitment to quality and reliability makes their 7 seater models a popular choice among families and groups.
Honda 7 Seater Cars: They'll come in handy someday
Even if you're a hardcore petrolhead who professes their love for small, sporty cars right now, you'll eventually need to drive a larger and more practical vehicle with loads of interior space for passengers or cargo. In that case, a seven-seater vehicle might be the thing for you, whether it's an SUV, a wagon, or a van.
If you're on the younger side, you'd probably see vehicles like these as boring. They may not be as fast or as agile as a souped-up Honda, but now might be your last chance to get one, as the Honda's Swindon plant is about to close down for good.
As the Brits love their Hondas, the impending closure is set to make brand-new Honda vehicles more scarce in the UK market. Sure, one can always turn to Japanese imports, but nothing beats the shine and feel of a brand new vehicle, right?
Here's a roundup of five brilliant Honda 7-seater cars that picked by Philkotse.com – a leading automotive platform from the Philippines. These cars are undeniably popular, still good-looking by today's standards, and will bring years of driving enjoyment when properly cared for.
#1. The Honda CR-V: The Last Cowboy
Despite Honda UK ending the CR-V's production run back in 2018, the 2020 Honda CR-V is currently being sold in the British market, and is the only sizeable vehicle in the company's lineup. The CR-V currently competes against the likes of the Skoda Kodiaq and the Peugeot 5008.
Compared to its older variants, the new Honda CR-V is larger and sports a more aggressive look. The size difference is an advantage great since it translates into more room for passengers and cargo.
The top-spec variant is called the CR-V EX, and comes with plenty of bells and whistles. It has a set of 19-inch alloy wheels (18-inch wheels for the hybrid version), a tasteful amount of chrome plus LED fog lights. The interior blows away with its roominess, although the faux wood trim might not be to everyone's tastes. Also, seven seats are an option exclusive to AWD variants, that also happen to be powered by turbocharged VTEC engines.
Other goodies inside the 2020 CR-V include adaptive cruise control that maintains a safe distance from the car in front of you,  lane keeping assist, automatic emergency braking, rear parking sensors, a rear parking camera and automatic headlights. Higher trim levels also get a seven-inch touchscreen with navigation and dual-zone automatic climate control.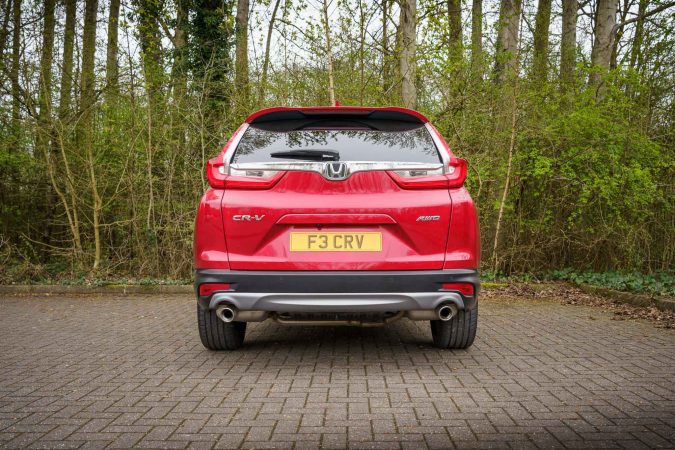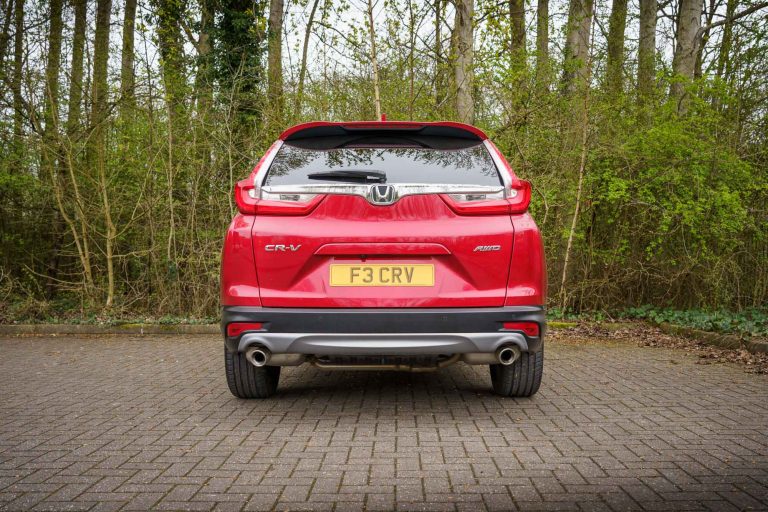 The new 2020 Honda CR-V is a far cry from its older versions
The CR-V offers two engine options under the hood: a 1.5-liter turbocharged VTEC engine that makes 170 hp and 220 Nm of torque, and a 2.0L i-MMD system that combines an Atkinson cycle engine and two electric motors for a combined output of 181 hp and 315 Nm of torque.
The CR-V is available in front-wheel or all-wheel drive configurations, with either a manual transmission or CVT offered. If you're hoping for a diesel CR-V though, you're out of luck.
Prices start at £26,310 to £34,780 for the EX version, going up depending on the option packages you avail of.
#2. Honda Stepwgn: A 7 seater roomy enough for eight
Imports are a big thing in the UK, and there's a lot of cool JDM stuff out in the market. One of these is the Honda Stepwgn, designed for superb headroom, which explains its tall ride height. The Stepwagn also makes ingress and egress easier through a large pair of doors situated on the passenger side.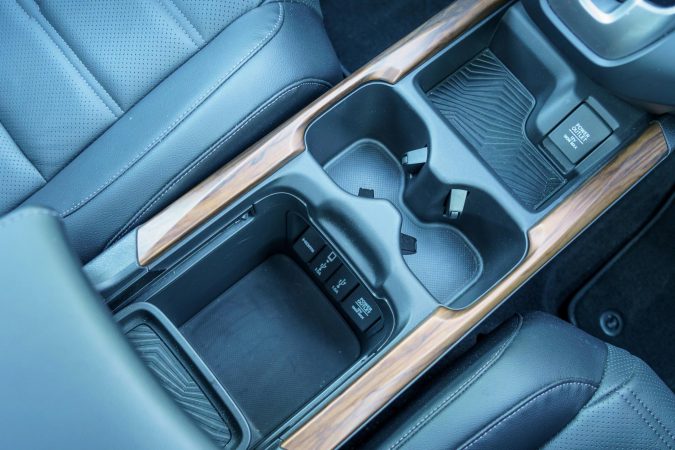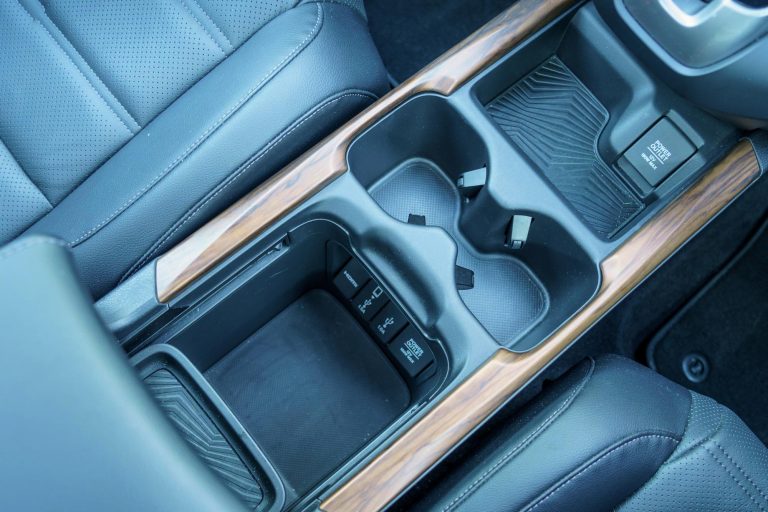 The current fifth-generation Stepwgn received a refresh in September of 2017, which also saw the introduction of the Stepwgn Spada Hybrid that offered a three-mode powertrain. There's an engine-only mode, an electric-only mode, and a hybrid mode. Curiously enough, it also had a fourth Sport mode, but it isn't that fast as it only had a 1.5-liter VTEC turbo to propel its 1,770-kg frame.
The older third-generation (2005 to 2009) model is what we prefer the most; it weighs a lighter 1,660 kgs. and comes with either the 2.0L KA20A that can make 155 PS or the 2.4L K24A which produces up to 159 hp.
A Spada edition in tip-top shape from 2008 can be bought starting at £7,000, while older versions will cost significantly less.
Take a look at this pristine-looking 2009 Stepwgn
#3. Honda Odyssey/Honda Shuttle: Handles quick for a minivan
Made by Honda since 1994, the Honda Shuttle or Odyssey is either a minivan or a compact MPV, depending on the market.
In 1999, Honda marketed a bigger, roomier version of the Odyssey to the American market. In the UK and the rest of the world though, it retained its more compact dimensions, but is still a great seven-seater car available in the market today.
While there are newer ones which come by a different name (we'll talk about that later), the ones you want to watch out for are the first generation models (1994 to 1999) and the second generation ones (1999 to 2003). These models come with the brilliant 3.0L J30A V6 engine, had car-like handling and offered the Honda S-Matic transmission with paddle shifters.
On the second-hand market, a 2000 Honda Shuttle with a 2.3L petrol engine averages at £2,500, while newer ones range from £4,000 to £7,000 depending on the car's condition.
Sleeper examples of the Odyssey generate output in excess of 700 hp
#4. The Honda FR-V: Seats six in 32 different ways
While it can carry fewer people than the rest of the Honda 7 seater cars on this list, the Honda FR-V is currently the easier one to find among the used or imported cars on this list.
Designated as an MPV, despite being a 5-door hatchback, the FR-V does have some driving characteristics of a hatchback especially the variants that have the 150 horsepower 2.0 i-VTEC in it. In 2007 however, those were replaced by a weaker 1.8 i-VTEC from the eighth-gen Honda Civic.
As per its interior though, the FR-V can fit in six people and one of its greatest strengths as a people carrier is its seats which can be configured a LOT. The Honda FR-V also has three ISOFIX points and tons and tons of cabin space.
Back in 2009 though, the FR-V was discontinued so that's the latest model year you can get right now.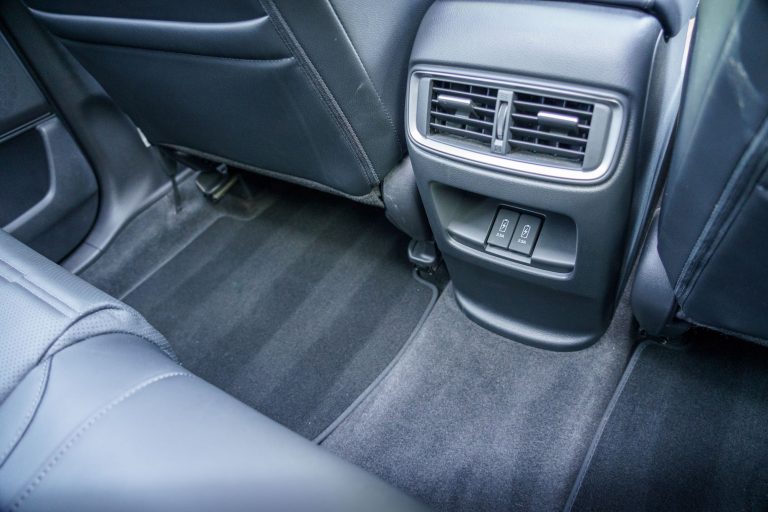 There are a lot of listed used examples though and many of them are priced below the £ 1,000 mark. There are also nicer ones with less miles on them for up to £7,000.
Looks like a hatchback, drives like a hatchback, and it fits six people to boot
#5. Honda Elysion: The Honda Odyssey's Chinese Cousin
We consider the Honda Elysion to be the Odyssey's Chinese cousin; the former has been sold since 2012 in China, where it's doing well as a corporate people mover. It's an eight-seater, after all.
There are Elysion units currently for sale in the UK, but they're not the new Chinese version, hewing closer to the first generation JDM examples made from 2004 to 2013.
Under the hood, the Gen 1 Elysion offered a choice of three engine options, the most interesting one being the J35A V6 which made 279 hp. There's also the 2.4L i-VTEC K24A inline-four engine that can make 157 horsepower, but this one likely struggled with the Elysion's 2,020-kg weight.
The Elysion is likely the most expensive choice on this list, next to the brand-new CR-V. A good, low mileage example can cost you from £5,495. This could run up to £11,999 for the relatively rare, low-mileage Honda Elysion G Aero.
The used Honda Elysion is sold from £ 5,495 to £ 11,999
While the UK might not be getting Asian MPVs like the Mitsubishi Xpander, the Honda 7 seater cars listed on that article might be more to your fancy.
Looking for more 7-seat SUVs from other brands? Check out our list of Top 5 best 7-seat cars here to broaden your search to more affordation options.
The Honda 7 Seater SUV
Honda 7 Seater CRV has quickly become a popular choice for families. With its spacious interior and comfortable seating, it provides ample room for everyone to ride in comfort. The versatile design of the Honda 7 seater SUV also allows for flexibility in seating and cargo space. Whether it's a weekend getaway or a daily commute, this SUV offers a smooth and enjoyable ride for all passengers.
Best 7 Seater Cars UK
Offer spacious interiors and advanced safety features. Top models include the Ford Galaxy, Volkswagen Sharan, and BMW X5. These vehicles provide ample seating, excellent performance, and innovative technologies, making them ideal for larger families or those who need extra space.