The National Football League (NFL) is one of the most adored and lucrative sports leagues with remarkable NFL odds. It features top players earning millions of dollars in salary and massive endorsements. With the huge payouts, it's no surprise that many NFL athletes indulge in luxury items like expensive cars.
The players have a taste of sleek sports cars and powerful SUVs that cost millions of dollars. Most cars are the latest, and players compete to buy them while fans fancy their lifestyles. Below, we have shared the six most expensive cars driven by NFL athletes.
Keep reading as we explore each car and who owns them.
Ford F-150 Owned By Aaron Rodgers
The Green Bay Packers player is one of the most controversial players in the NFL. Aaron Rodgers got drafted in 2005 and is one of the most important players on the team. His love for sleek cars is evident as he owns a customized Ford F-150.
The signature edition car boasts a 5.0-liter V8 engine. The engine powers up to 360 hp and was featured in the Ford F-150 commercial. One of the things that makes Aaron Rodgers's car unique is that it has a special name after him.
Myles Garrett Has A McLaren 765LT
Myles Garrett plays for Cleveland Browns after he was drafted in 2017. The player loves exotic cars, which is why his collection has the expensive and sleek McLaren 765LT. The car is powerful thanks to the 4.0-liter V8 twin-turbo engine.
The engine delivers 755 hp and 590 lb-ft of torque, making the car one of the fastest in the players' garage. The car is super expensive, and you'll need around $382,500 to afford it.
Fans can't get enough of the McLaren 765LT as it cruises the streets when players troop into training.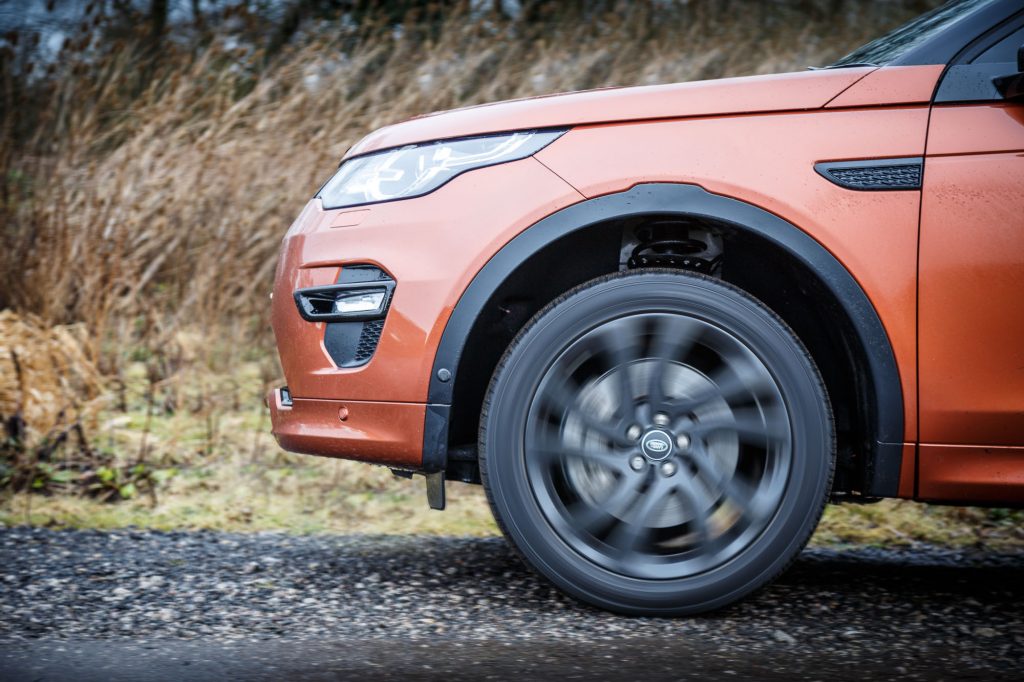 Trent Williams Owns A Range Rover
Trent Williams plays for the 49ers. He signed a $138.06 million deal with the team. Trent has played since 2010 and is one of the wealthiest players. The lineman owns a sleek Range Rover that glitters in its white color.
The chrome 24″ Vossen wheels leave fans gazing at the beautiful German machine, and they love how it produces balanced engine noise. In addition, the stylish Range Rover turns heads while keeping Trent incognito, thanks to the cool tint.
With all the amazing features of the Range Rover, Trent takes it as one of the top cars he loves.
Russell Wilson Has A Mercedes-Benz G 63 AMG
One of the sleek cars that every player would want to acquire is a Mercedes Benz. Russell Wilson has a G-Wagon, which is popular with guys in the entertainment industry. Wilson's G63 AMG is a powerful car with a 5.5-liter 536 hp engine that delivers 560 lb-ft torque.
Russell Wilson is among few players with a lot of disposable money to splash on toys, and when he acquires a car, it's one of the best on the market. He plays for Broncos and has a five-year deal at $245 million.
Lamar Jackson Has A Mercedes-Benz SL500 Grand Edition
In 2018, Baltimore Ravens drafted Lamar Jackson. He is one of the promising players. He plays quarterback, and Ravens have already won several titles with him, making him a worthy player for the team.
In his fifth year opinion, the player will make around $23.016 million. He drives a sleek SL500 Grand Edition. Besides the power, the car is one of the fastest sports cars Mercedes has produced.
It has a twin-turbo engine with a 4.6-liter V8 that produces up to 455 hp with a torque of 516 lb-ft. With the fantastic spec, Lamar was handed a ticket for driving at 105 mph in 2019.
Odell Beckham Jr. Has A Rolls-Royce Cullinan
Odell Beckham Jr played for Rams in 2021 on a one-year deal at $1.25 million. He earlier played for New York Giants and Browns and made a lot of money. As a wide receiver, Odell won the Superbowl title for the first time.
Odell Beckham won a Rolls-Royce Cullinan. It is a 6.7-liter V12 model with a twin-turbo engine. The explosive pink and black rims make the Rolls-Royce unique, and that's why Beckham loves it.
Verdict
NFL players are known for their love of luxury cars that leave you dreaming of owning such rides. They spend money on cars, and some have more than one car. With new car models coming out, we expect to see more players adding luxury cars to their fleets.