Summer is getting ever closer; indeed, the holiday period will be round sooner than you realise. By this point you'll probably have your summer holidays planned, and if you own a caravan, you'll no doubt have a destination or two in mind.
Your beloved mobile home has, however, likely spent plenty of time stowed away in the garage over the winter months, wallowing in the cold and dark. With that in mind, it's likely in need of some serious TLC before you set out on your next adventure, but what exactly needs doing?
A Spring Clean
A traditional spring clean is in order; a time when you can marvel and wonder about how so much dust has found its way into a completely sealed cabin. Make sure your key appliances and clean and fit for use and surfaces and windows are clear. Don't forget about the exterior either, it's likely picked up it's share of dirt from sitting tight in the garage.
Whilst you're cleaning, make sure to check thoroughly for damp. The caravan is bound to have a bit of a mustiness to it when you first step in after a good few months, but it's important to ensure there's nothing more to it than needing a simple air out.
Damp is seriously bad news for a caravan, so the quicker you can snuff it out, the better.
Get the Utilities Ready
You should have a checklist to complete for getting the functional utilities of the caravan ready for its annual debut. You should have drained the water tanks prior to storing the caravan away for winter; these will need reconnecting, sterilising and checked over for leaks.
The battery will need reconnecting, again it should be disconnected during storage, as well as the leads and terminals cleaning. If it isn't already charged, it'll need a few days charging as well.
Make sure all safety and security equipment is present and in working order, including the alarm, locks, wheel clamp, fire extinguisher and fire blanket.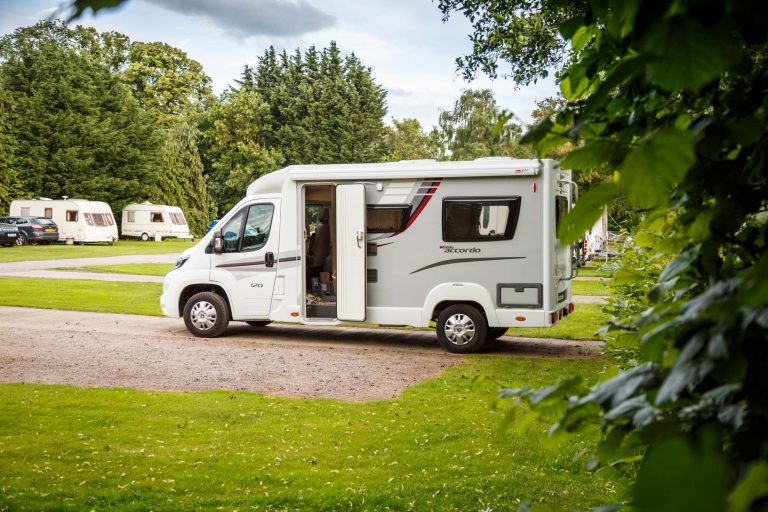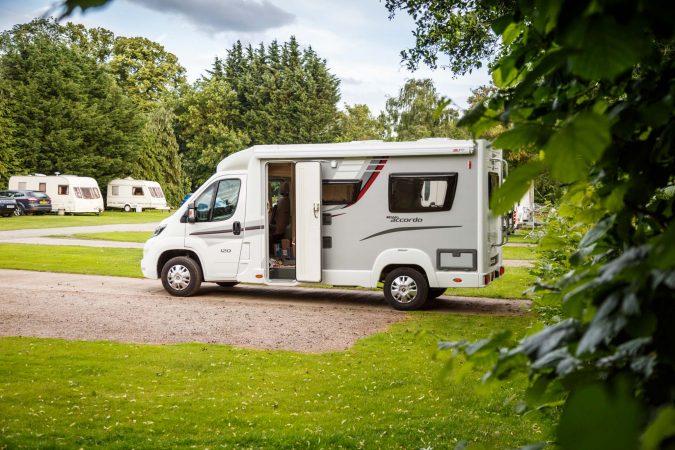 On-Road Maintenance
You need to get there safe and sound, so go over any key on-road maintenance areas. The tyres have likely lost a bit of air, so make sure to refer to your manufacturer's manual and inflate them to the correct pressures before any longer journeys (think about any terrain requirements that might affect pressure requirements). Check the tyres themselves for any cracking or heavy tread wear and don't hesitate to replace them if you feel unsure.
Check the electricals and make sure that every road light is working as it should be and the connection plug is properly fitted. Fully functioning lighting is important for your and other road users' safety, as well as for avoiding any unwanted attention from the police.
Upgrade Your Accessories
You want your caravan to be more than just functional for your holiday, so consider upgrading essential and non-essential accessories to help boost the enjoyment factor.
Awnings, camp cookers, water pumps and bike racks are just a few of the core items you might want to think about. More advanced pieces like solar panels and portable TV and satellite equipment could also find their way onto your shopping list.
Finally, when, it comes to the end of the holidays and moving the caravan back into storage, consider a cover to keep the body protected for the next few months. Specialised Covers offer a range of caravan and shop towing protectors that will mean the job to the prepare the caravan next year will be significantly easier than this time around.
It might seem like there's plenty to do, but it should all be worth it once you're out on the road. Prepare thoroughly, and you can have absolute confidence in enjoying the caravan season.