Ottawa is Canada's capital and like other capitals in the world, the nerve center of business in Canada. For many businesses and companies, vehicles are a necessity they can't avoid in their day-to-day activities. This is especially for companies in the service industry. Vans come in handy and ideal because of their size and most companies prefer them.
As a company, you can either rent one or opt to buy one. Renting can be a cheaper option as compared to purchasing one because you can do it on a needs basis. There are several companies from which you can rent a cargo van Ottawa for your business deliveries. Make sure you compare prices from at least three and find the most suitable one.
There are also several van rental models Ottawa that you can choose from. This article discusses a few of them to help you make a better choice the next time you will require one for your business.
Mercedes Sprinter
The Mercedes sprinter comes with two options, diesel or gasoline. It is on the higher side of the price but it compensates for this with comfortability and plenty of space. It also comes in handy for heavy-duty work.
It has impressive driver assists and comes with a 10.3-inch touch-screen infotainment system. It comes with three different body types which you can choose from depending on the work you want to use it for.
On aesthetics, it's quite a beauty to behold and since it comes from the Mercedes family it oozes class too. It's a nine-speed automatic transmission and you have the option of choosing an all-wheel drive.
NV Cargo
The NV Cargo is reasonably priced and comes with plenty of cargo room. It also ranks high on reliability and boasts low maintenance costs. It has decent mileage thanks to its four-cylinder powertrain.
It has two wide opening doors opening at a 40/60 split with the shorter door being on the left to ensure minimum traffic disruption when off-loading. The front passenger seat can fold to create more space for cargo.
It comes with standard driver assists and a standard infotainment system with a 7.0-inch touch-screen. It has Bluetooth connectivity and comes with a USB port.
Chevrolet Express
The Chevrolet Express comes with a powerful V8 engine with an impressive towing capacity. This van was built with labor in mind.
It is viewed as ancient but it is one of the most preferred Ottawa vans for rent because over time it has proved itself by matching its modern peers in terms of reliability and performance.
You can tinker a bit with the interior and exterior to give it a look of your choice. It is MP3 compatible with an AM/FM radio. There are two speakers at the front on each of the two front doors for your entertainment.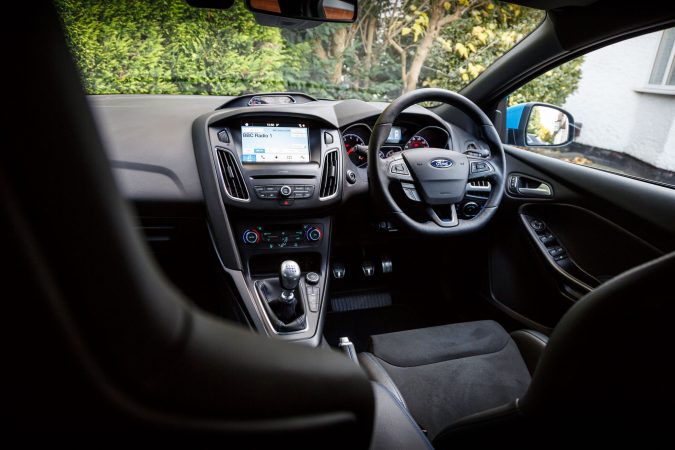 Ford Transit
The Ford Transit is mostly preferred by fleet managers thanks to its helpful fleet management apps. It comes with a variety of body types you can choose from depending on the job you want it for or your personal preference.
It comes with driver-assist features like lane-keeping assistance. It also comes with a 12.0-inch touch-screen infotainment system. All-terrain tires and lifted suspension make it suitable for off-road terrain deliveries.
Dodge Ram ProMaster
The Dodge ProMaster comes in two versions. The front-wheel drive and the four-wheel drive version. It also gives two options for the rear door. A roll-up door or a hinge-style door.
It comes with a standard infotainment system with the option of choosing between a 7-inch touch-screen or a 10-inch touch-screen and standard driver assistance features like the newly included self-parking features. It has admirable aesthetics with the interior incorporating modern technology.
Mercedes Metris
The Mercedes Metris compensates for its high price with a higher payload and towing capacity. It also comes with one extra seat. It also has superior air suspension and a more beautifully done interior.
The 2023 model will, however, be the last as Mercedes looks to discontinue its production. It boasts a 7-inch touch-screen infotainment system, electric sliding doors, automatic climate control, and power-adjustable driver and passenger seats.
Conclusion
When doing business in Ottawa and requiring a van to assist you in business deliveries, renting one will be your ideal option. There are many companies from which you can rent a cargo van in Ottawa. You will be amazed and spoilt for choice. Make sure you understand their policies for example on rental car damage as you decide on which one to work with.
But what is the best cargo van for deliveries? This article has discussed a few to help you make that decision. Compare them and settle on one that will best suit your business needs.