Toyota have just released a few pictures of the latest Toyota GT86, set to be released at the New York Motor Show.
Updated Toyota GT86 – Still Has The Same Power
Not much has changed related to the 2.0-litre boxer engine. The car will remain at 197bhp but it has had a few external design tweaks. You will notice here is a new air intake and a completely redesigned front bumper which gives the car a more curvy look. Just above the bumper the car now features all LED headlights. And the easiest thing to spot is the 10 spoke alloy wheels which work really well on the car.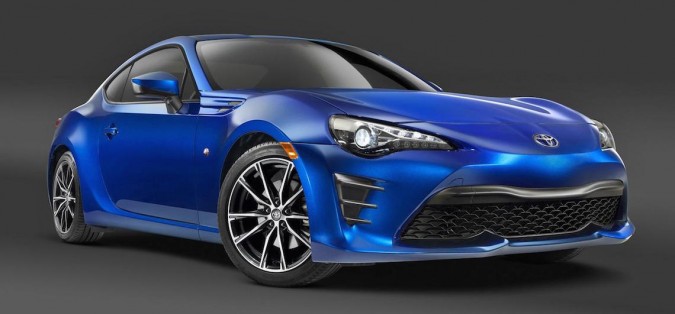 Interior Updates
There has been a few new touches on the inside also. There is new leather and Alcantara trim on both the seats and the door cards. Toyota have also given the car a new multi-function steering wheel with a snappy 86 logo on the centre.
Tuned Dampers
Most importantly the car does have a few performance tweaks with the latest edition of the car receives tuned dampers which are said to increase agility.
This is all we know about the car so far. Updated pricing and a release date is still yet to be announced.