Toyota launched the Sequoia in 2001 as a full-size SUV. It came as an alternative to Toyota Land Cruiser and the smaller Toyota 4Runner, and it's the second largest SUV after Mega Cruiser. As with other cars, they are not hundred percent perfect, and there are Toyota Sequoia years to avoid if you want to buy.
If you just want to buy an SUV, there are Toyota Sequoia years to avoid. These years feature a lot of engine, interior, exterior and accessory issues. These years include 2001, 2002, 2003, 2004, 2005, 2006, 2007, and 2008. You need to stay away from these years to avoid spending extra money on expensive repairs and replacement of essential parts.
You must know the model year you want to buy to select the best ones. Below are Toyota Sequoia years to avoid and why you should avoid them:
Toyota Sequoia Years To Avoid
Whenever you want to purchase a Sequoia model, there are Toyota Sequoia years to avoid. Toyota Sequoias produced between 2001 – 2008 may give you a lot of issues, offer less reliability, and you will keep spending on repair and replacement. You should avoid these years because numerous past and present owners that have used them complained about brakes, steering, engine, and suspension issues.
2001 Toyota Sequoia
Most Toyota Sequoia produced in 2001 are known for frequent brakes and steering problems. Users complain that the steering malfunctions occasionally. The car can sometimes jerk to the side, causing a collision or crash. The 2001 model year also has corrosion problems affecting the SUV's durability.
Also, traction control lights suddenly come on (or the service traction control light) and sometimes confuse the driver – you can learn more about what this means in our write-up on what's traction control on a car. The 2001 model year also has stability assist system issues, showing that you can not entirely depend on this car. In addition, users also complained that;
Malfunctioning rear hatch latch
Transmission issues
Because of these issues (such as the service traction control light – check out our guide on what does service traction control mean to learn more), you should avoid this model year and excess repair expenses.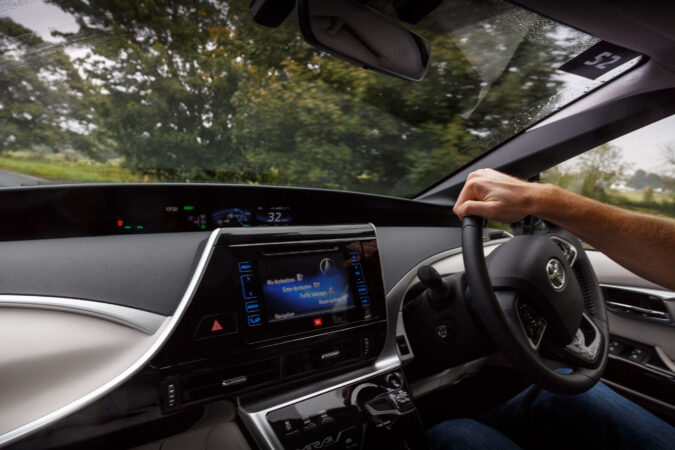 2002 Toyota Sequoia
According to several car reviews and users, the 2002 Toyota Sequoia is the worst model year ever; it got the most complaints and recalls. Several users reported that warning lights would come on for no reason, thereby confusing the driver. Another frequent issue is a broken rear hatch handle, and the door handle gets damaged easily.
Users also complained about several engine problems, such as shutting down unexpectedly, causing crashes or accidents. Other issues include;
It's the worst Toyota Sequoia ever. You should not invest in it for any reason.
2003 Toyota Sequoia
One will expect the next model year after 2001 and 2002 to improve significantly due to several complaints. Unfortunately, there are no improvements in the 2003 model year. Users complained about paint and brake issues. They also reported that the ABS lights would begin to flash too brightly for no reason.
Also, users complained about handle failure, the back hatch handle, and severe brake issues. The brakes will suddenly stop working at speed, giving the driver no option of halting the car. Other issues include;
The 2003 model year is also disappointing; you need to avoid it.
2004 Toyota Sequoia
The 2004 model year also comes with the same problems as the previous years, making many customers very disappointed. Many users complain that the rear hatch handle suddenly breaks off, making it difficult and sometimes impossible to open the trunk. Another prevalent issue is the excessive wind noise produced while driving at high speed.
Sometimes, the power windows malfunction, contributing to this full-size SUV's disappointments. Other prevailing problem with this model year includes;
VSC/Trac Light coming on unexpectedly
Steering wheel vibrations
This is another model year that got bad reviews from users. Stay away from this model year to avoid frustration and excess spending on repairs. You could also learn more in our guide on what is traction control.
2005 Toyota Sequoia
Every first-generation Toyota Sequoia has many problems, which is why it got terrible customer reviews. Users complain about spark plug failure, causing the car to stop while in motion. Other investigation shows that some of the Sequoia of 2005 had some acceleration issues.
The gas pedal would have slack; pressing on it more will bring no influence whatsoever. Sometimes the fuel system would begin to malfunction without any alert from the warning lights. Owners experienced issues such as;
Brakes stopping unexpectedly
Dashboard warning light not coming on or coming on without any reason.
The traction service control light came on unexpectedly.
All the issues mentioned above occurred in 2006, 2007, and 2008. These are the Toyota Sequoia years to avoid. Avoid these years and save yourself the stress.
Toyota Sequoia
Earlier model years of Toyota Sequoia are plagued with several issues, but new models take significant steps towards perfection. Toyota Sequoia cars are one of the best options if you want to shop for a new large SUV. The latest versions feature sleek interiors, spacious seating, and a user-friendly infotainment system.
The new Toyota Sequoia comes with several standard driver assistance systems, such as the blind spot monitoring system and adaptive cruise control. It offers a nice and quiet ride even on rough terrains. The most significant feature of the new Toyota Sequoia is its hybrid V6 powertrain which ensures great acceleration, excellent towing ability with excellent fuel economy.
The interior has a bold and beautiful design, including dashboard and door panels. The interior is designed for wind noise intrusion. The new Toyota Sequoia has two infotainment options; the base SR5 trim has an 8-inch display, while other trims have a 14-inch version. Toyota Sequoia features a rear sunshade, wireless device charging, Android Auto, and more.
Best Year For Toyota Sequoia
If you got your Toyota Sequoia before 2009, the best model year you can get pre this period is the 2006 and 2007 model years. Each year had fewer issues, and they got fewer complaints and recalls than the previous years. Since 2009, Toyota Sequoia has been a reliable SUV with a high-reliability score, fewer complaints, and several user-friendly features. What is the best year for Toyota Sequoia?
2016 Toyota Sequoia
According to customer reviews and comments, the 2016 Toyota Sequoia is the best model year. It's reliable and has features such as adaptive cruise control. It has great towing capacity and accelerates smoothly. The 2016 Toyota Sequoia has a spacious interior, a powerful engine, and outstanding reliability.
This model comes with a 5.7-liter V8 engine that produces up to 318 horsepower and 401 pound-feet of torque, plus it will hit its maximum torque at only 2,200 rpm. The 2016 Toyota Sequoia can tow a load of 7,400 pounds and reach 60 mph within 6.7 seconds. It is a four-wheel drive SUV that can maintain traction on smooth or slippery terrain.
It's a family SUV whose suspension can deliver smooth rides on any terrain and accommodate eight passengers, including tall people. The 2016 Toyota Sequoia has safety features such as airbags, rearview cameras, and parking sensors. It has three trim options; SR5, Limited, and Platinum, and each trim level has excellent features. SR5 trim level has features such as;
JBL audio system
Power tailgate
Parking sensors
20-inch wheels
Power folding for the third row
 

View this post on Instagram

 
The Platinum trim level has features such as;
Air suspension in different driving modes
Heated second-row seats
Adaptive cruise control
Touch screen navigation
Rear Blu-ray 9.0-inch touchscreen infotainment system
Also, there are options to upgrade the Platinum trim level to get features like;
Remote engine start
Upgraded TRD brakes
Front skid plates
The 2019 Toyota Sequoia is a great model year but doesn't come close to 2016.
Toyota Sequoia Reliability
When it comes to reliability, the Toyota Sequoia has a great score. According to RepairPal and several other vehicle reviews, the Toyota Sequoia has an overall reliability score of 4.0 out of 5.0. On average, you will only carry your Sequoia to an auto shop 0.3 times a year, and most of the time, it won't be because of severe repairs.
Toyota Sequoia Generations
Toyota Sequoia is a full-size SUV launched in 2001. Below are the generations of this SUV;
First Generation (2001- 2007)
Toyota Sequoia was launched in 2001 as an alternative to Land Cruiser. It has three seating rows and can accommodate eight passengers. The first generation of Toyota Sequoia has two trim levels; the SR5 and the Limited trim, both available in two and four-wheel drive systems.
This generation SUV only has a 4.7-liter V8 engine that produces up to 240 horsepower; the engine is paired with a four-speed automatic transmission and standard electronic stability control. In 2005, there were some upgrades to the grille, lights, and wheels.
A five-speed automatic transmission replaced the older four-speed transmission, and the engine started producing 282 horsepower.
Second Generation (2008-2022)
A new generation started in 2008, and the Sequoia now came in bigger sizes, weighing up to 500 pounds. The second generation Sequoia has three trim levels; the SR5, Limited, and Platinum models. The base SR5 trim level has a 4.7-liter V8 engine that makes 276 horsepower, paired with a five-speed automatic transmission.
The Platinum and Limited trim level came with a 5.7-liter V8 engine that produces 381 horsepower, paired with a six-speed automatic transmission. The rear-wheel drive system was standard for the Platinum and Limited Edition, while the four-wheel drive system was optional. The second generation Toyota Sequoia can tow up to 7,400 pounds, and this generation had new features such as;
Side curtain airbags
Rollover sensing system
Rearview camera
Cool front seat
Bluetooth connectivity
Rear air suspension
Adaptive cruise control
Heated second-row seats
The 2009 model year came with an E85 flex-fuel capability to the 5.7-liter engine, and the brand scrapped the smaller V8 engine in 2013, making the 5.7-liter V8 engine standard on all models. In 2010, the Toyota Sequoia got a USB port for iPod and smartphone integration.
The 2012 model year came with the Toyota Entune infotainment system and blind spot monitoring system on the Platinum edition. In 2014, the Limited and Platinum edition got a Blu-Ray rear entertainment system.
In 2018, the full-size SUV got several upgrades on the exterior, including standard LED lights, fog lights, and running lights. It also featured new driver assistance features such as emergency braking and adaptive cruise control. Another trim was added to the previous three, called the TRD sport trim. Other features in this generation include;
Sporty tires and shock absorbers
Standard Apple CarPlay
Android Auto
Lane-keeping assist
Blind-spot monitoring system
Third Generation (Present)
The Toyota Sequoia's third generation debuted in January 2022. The full-size SUV has scrapped the V8 engine and become a gasoline-electric hybrid vehicle. Features of this generation Toyota Sequoia include;
3.4 liter twin-turbo V6 gas engine and an electric motor that produces 437 horsepower
9,000 pounds towing capacity
Adaptive suspension
SR5, Limited, Platinum, and TRD Pro trim levels
The 14-inch touchscreen infotainment system
Apple CarPlay and Android Auto
Toyota Sequoia Trim Levels
Toyota Sequoia has five different trim levels; they are;
The SR5
Limited
Platinum
TRD Pro
Capstone
Each trim level has different features and upgrades based on the model year.
Toyota Sequoia Problems
The Toyota Sequoia is reliable overall. However, it is imperfect and has some problems you must look out for, especially the earlier models. The common problems with the Toyota Sequoia years to avoid include;
1. Transmission Problems
According to several reviews and comments from many customers, most Toyota Sequoia has transmission problems. The main culprit of the transmission problem is the 2002 models. Users complain that the issue will start once it gets to 97,000 miles.
The transmission problems may result from a faulty torque converter, damaged seal, and bad needle bearing. The solution is to buy a used transmission, replace some essential parts in the old transmission, or replace the entire transmission.
 

View this post on Instagram

 
2. Lower Ball Joint Issue
The lower ball joint issue is another common issue with the Toyota Sequoia. Users complain that the lower ball joint wears out quickly due to manufacturing defects. The ball joint issue begins when the car hits around 17,000 miles, and some complain that the problem starts within 11,000 to 20,000 miles.
According to several car reviews and RepairPal, there are 8 model years affected by this issue. The lower ball joint issue is more severe in some model years than others leading to Toyota issuing up to 5 recalls. The recalled years include 2002, 2003, 2004, and 2005. The lower ball joints are essential to the functionality of the steering and suspension system of your car.
Constant usage and bad driving behavior can cause the ball joint issue, which may break off if you overlook it. Below are common signs of the damaged lower ball joint;
Annoying noises
Vibrating and shakey ball joint
Early tire wear
Steering shifting from side to side
A faulty ball joint can make you lose control of your steering wheels and damage the front suspension. The best solution for this issue is to invite an expert to help you fix it, and the repair or replacement will cost you around $400 to $440, but the cost can vary.
3. Brake Problems
The brake problem is the prevalent and rampant in most Toyota Sequoia. The issue starts around 95,000 miles and will cost you up to $1,400 to fix. The issue got severe to the extent that Toyota had to issue recalls for 2001, 2004, and 2005 models. The common brake problems include;
VSC and traction control engaged without any reason in the 2001 model year. Many users reported that the VSC of the Sequoia would engage while the car was at high speed, causing the vehicle to shake and give a loud noise when they applied the brakes. Many users had to replace the whole VSC brake fuse, spending up to $1,300 in the process, and for some users, this did not make any difference.
Long travel soft brake pedal in the 2017 model year. Many users reported that the brakes got very soft, and they had to press it several times before it responded. The soft brake may result from the air in the braking system, a bad master cylinder, fluid issues, etc.
Look out for any of those problems; maybe you can avoid them entirely by staying away from the model for years. Do not invest in them to avoid spending heavily on repair and replacement.
Toyota Sequoia Frame Recall
In 2016, there were several recalls for the Toyota Sequoia frame. When the recalls got so much, Toyota agreed to buy back or repair several Toyota Sequoias because of the corrosive frame. 2004-2008 models and some 2010 model years had rusting frames, and Toyota agreed to sort it out by repurchasing them or repairing them.
However, the program expires 15 years after the manufacturing date.
FAQs On Toyota Sequoia Years To Avoid
How Much Are Toyota Sequoias
The 2023 Toyota Sequoia has a base MSRP of $58,300, the price increases to $64,700 and $70,900 if you get the Limited or Platinum trim level. You can get the base trim of the 2022 Toyota Sequoia for around $50,500, while the platinum trim is about $66,550. The price for the 2020 Toyota Sequoia ranges from $50,144 to $63,342. The 2017 model year price ranges from $35,400 to $59,000, depending on the trim level you choose. You can get the 2015 Toyota Sequoia for between $28,000 and $46,000, while the 2018 model year costs around $34,900 to $61,500.
Where Are Toyota Sequoias Made
Toyota Sequoias were made in the Princeton Factory in Indiana, United States, between 2000 to 2021. Toyota started producing the Sequoias at the Toyota Manufacturing Plant in San Antonio, Texas.
How Many Seats In A Toyota Sequoia
Depending on which model year you choose, the Toyota Sequoia can seat up to eight passengers. Some have captain chairs that create more space in the second row.
What Is Toyotas Largest SUV
The 200-inches long and 27-inches wide Toyota Highlander are the largest Toyota SUV. It weighs 5,000 lbs, but it is a lightweight SUV. It can seat eight passengers, and it has front bucket seats and 4-way manual passenger seats that give extra space and comfort to the passengers.
Are Toyota Sequoias Reliable
The Toyota Sequoia is a reliable full-size SUV with an overall score of 4.0 out of 5.0 and 83.55 out of 100. You will only carry your car to the auto shop around 0.3 times a year, and it won't be because of severe repairs. The probability of severe repair is around 12% annually.
Does The Toyota Sequoia Back Window Roll Down
Power folding is not standard in all the trim levels, but if your back window is not rolling down, you can press a button. If your car is among those model years whose rear window won't roll down, you can take it to an auto shop to help you repair and reset it.
What Is The Best Toyota To Buy
Toyota is among the biggest car manufacturers in the world. If you are thinking of getting a Toyota car, truck, or SUV, these are the best models; 2022 Toyota RAV4 Prime, 2017 Toyota Avalon, 2018 Toyota Camry, Toyota Highlander of 2017, 2017 Toyota Prius, Toyota 86 of 2017, Toyota Sienna of 2017 and Prius Prime of 2017. Toyota vehicles include the 4Runner, Corolla, Land Cruiser, Mark II/ Mark X, RAV4, Lexus RX, Tacoma, Tundra, MR2, and Yaris.
Is Toyota Going To Discontinue The Sequoia
According to several reports, Toyota may discontinue the Sequoia as it just launched a new 3-row SUV that can accommodate up to eight passengers. However, this is still a rumor as everyone is awaiting an announcement from the brand.
Does Toyota Still Make The Sequoia
Toyota still produces the Sequoia. Until now, there has been no news about another model that will replace this full-size SUV.
How Long Is A Sequoia
The 2023 Toyota Sequoia is 17.3 feet long, while the 2022 model year is 17.1 feet long. The 2020 Toyota Sequoia is 17 feet long, the same as the 2018 model year.
Conclusion On Toyota Sequoia Years To Avoid
Toyota Sequoia is overall very reliable, they are one of the best full-size SUVs in the industry, but they are not perfect. This article has outlined the Toyota Sequoia years to avoid. These are problematic model years; look out for those years, and stay away from them to avoid frustration.