Cisco Systems is a world known company that deals with networking and communications products and services. They also offer certification programs to make sure IT professionals possess the required skills and knowledge to support their products while solving customers' problems. The certifications accommodate professionals at different levels. They begin at the entry level, then advance to associate, professional and expert levels and finally culminates at the architect level. This article provides you with the general overview of the Cisco credentials.
Entry Level Certifications
This is the basic level Cisco certifications that serves as entry point for individuals who have the interest to start a career in networking. There are two entry-level credentials available for candidates: the CCT (Cisco Certified Technician) and the CCENT (Cisco Certified Entry Networking Technician). CCT professionals possess the skills to diagnosing, restoring, repairing and replacing Cisco networking and system devices at customer sites. Options include the CCT Data Centre and CCT Routing & Switching.
Examsnap professionals demonstrate the skills required at the entry-level for network operation and support positions. CCENT credentials have a validity period of three years.CCENT is also a prerequisite to getting the associate level certifications. For that, candidates, need to pass 100-105 exam, known as Interconnecting Cisco Networking Devices, Part 1. It tests your fundamental skills and knowledge related to networking, LAN switching technologies, infrastructure services and maintenance.
Associate Certifications
Cisco CCNA certifications denote the next level after entry level and are also valid for three years. These credentials prove the skills that the networking professionals should possess to successfully manage cutting edge network solutions. The credentials available at this level include the CCNA Cyber Ops, CCNA Routing & Switching, CCNA Wireless, CCNA Cloud, CCNA Data Centre, CCNA Security among many. To gain any certification of this level, you need to pass two exams. As for the CCNA R&S credential, it can be gained by two ways. The first one is to pass 100-105 exam and 200-105 exam or to take only one composite 200-125 test. When you get a CCNA R&S certification you will be able to develop a career as a Network Engineer, Senior Network Engineer, Network Administrator, Information Technology Director or a Systems Engineer and earn an average annual salary of about $75k. So, be well-prepared for the certification exams before opting for them, as with CCNA credentials, you've become a qualified specialist and a valuable person in the company.
Professional Certifications
Having Cisco certifications of the professional level means that you possess the advanced networking skill set and knowledge. They depend only on the technology you've chosen. Thus, CCNP Cloud, CCNP Collaboration, CCNP Data Centre, CCNP Routing & Switching, CCNP Security and many others are at your disposal. To gain any of them, you need to pass three exams, as these credentials are for ambitious candidates. If CCNA R&S certification is your choice, you need to sit for 300-101 route, 300-115 switch, 300-135 tshoot exams. The certifications in this level have a validity period of three years as well. After that recertification is needed.
Expert Level
Expert level certifications are valid for two years and they contain the CCIE (Cisco Certified Internetwork Expert) and CCDE (Cisco Certified Design Expert) certifications. These credentials enjoy a worldwide credibility of the most prestigious certifications in the networking industry and include the CCIE Security, CCIE Collaboration, CCIE Routing & Switching among many. Thus, if you continue your routing and switching track, you need to pass 400-101 exam and the CCIE Lab exam.
Why get certified?
Cisco certifications increase your knowledge in the field of networking as you will understand it better and hence adapt well to solving both business and technical problems.

Following the Cisco Career Certification Program gives you a high credibility not only with your peers and managers but also customers since they believe that you are good in what you are doing.

Cisco credentials unlock new opportunities since you will gain new skills and knowledge and be able to explore into a new career.

Increases your chances of landing a job since most employers prefer employing IT professionals with certifications.

Certifications foster advancement in your networking career since your employer will most likely consider you while making the decision about a promotion.

Being certified also attract a better salary as you advance and progress through your career.
Before getting any Cisco certification, you have to pass the exam(s) associated with it. Below is some useful information that will help you prepare well
Exam preparation tips
There are authorized Cisco Learning Partners that teach instructor-led classes in several countries around the world. If this program exists in your country, you can enroll for the relevant course that you have chosen and start your sessions with your instructor.
This is accessible on the online Cisco Learning Network Store where you will find self-paced courses and useful exam preparation materials for the certification program you have chosen.
Cisco provides relevant practice exams to the certifications that they offer. Doing these exams will help you track your progress in addition to helping you become familiar with the exam format.
There are study groups for the various certifications. Joining these study groups will enable you to connect and learn from other professionals.
Using exam dumps is also helpful in your preparation process. Still, the material, you use
should be valid and updated. One of such websites you can easily find on the internet is ExamSnap. This great online platform has gained the reputation of a trusted website among candidates. From ExamSnap you can obtain up-tp -date exam dumps for Cisco certification exams, train them in almost the real exam environment, thus, enhancing your preparation. The files available at ExamSnap are checked by IT experts, that means that they are valid. In addition to Cisco exam dumps, you can find on ExamSnap online platform video tutorials and other useful exam preparation materials. Owing to lack of time, ExamSnap is the first web resource to hone your skills and check your preparation level before taking your certification exam.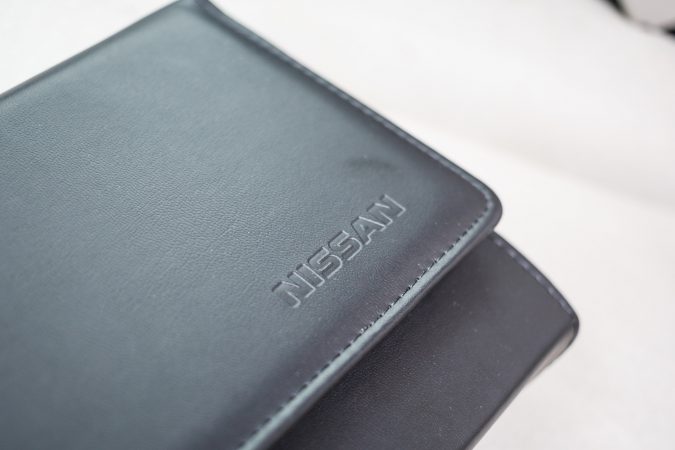 Conclusion
With a worldwide and outstanding recognition, Cisco certifications are very valuable for IT professionals who want to advance their careers on a fast track lane. When you recognize the option that suits your career path within Cisco Career Certification Program, use the exam preparation tips shared above. They will help you pass the CCENT, CCNA, CCNP and CCIE certification exams easily and unlock your opportunities.