Maintaining your car's paintwork is difficult, so we tested out Turtle Wax Super Hard Shell Finish as having the right product makes all the difference!
The basic principle of looking after a car's finish is to wash, polish and then wax it. We tested the product on a Range Rover Evoque. The paintwork is well maintained already, but a fresh coat of wax won't hurt.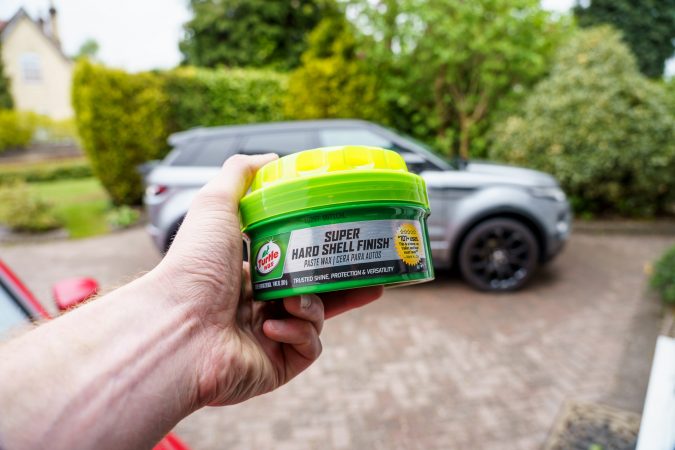 Before applying – Wash and Dry
Before applying the wax, you must wash and dry your vehicle. Wax is often best applied when your car is not in the sun and the body feels cool. I would also recommend polishing it beforehand as applying the wax will seal the paintwork.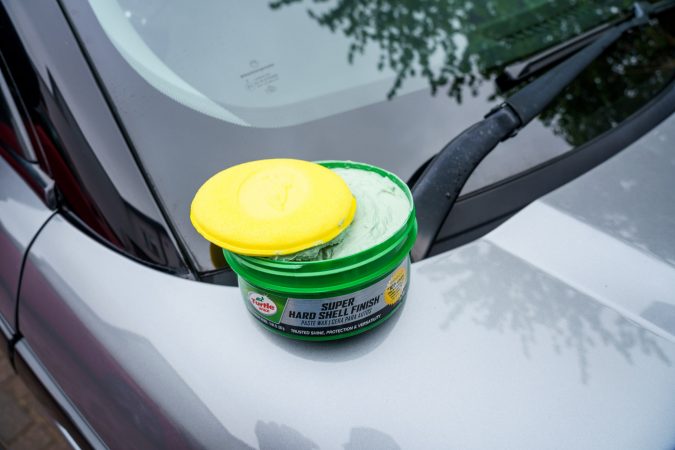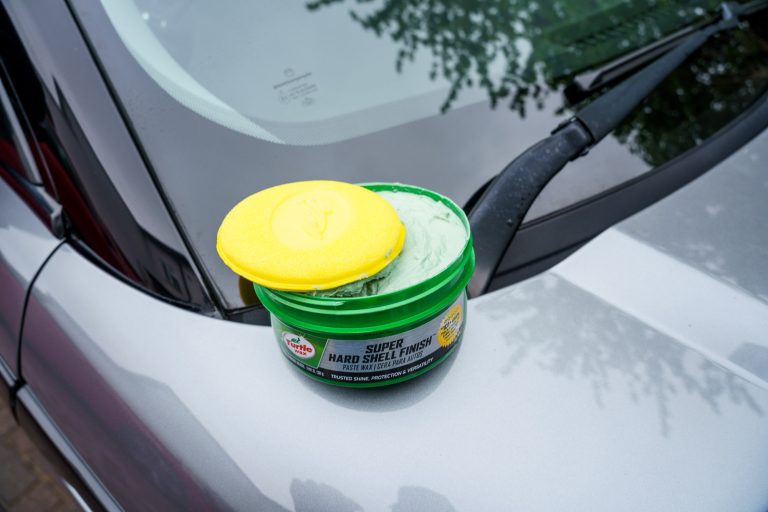 Apply Turtle Wax Hard Shell Finish Using The Applicator Pad
This car wax is very easy to apply as it comes with an applicator pad. Dip the pad loosely into the wax and then rub it into the paintwork in a circular motion, working one panel at a time.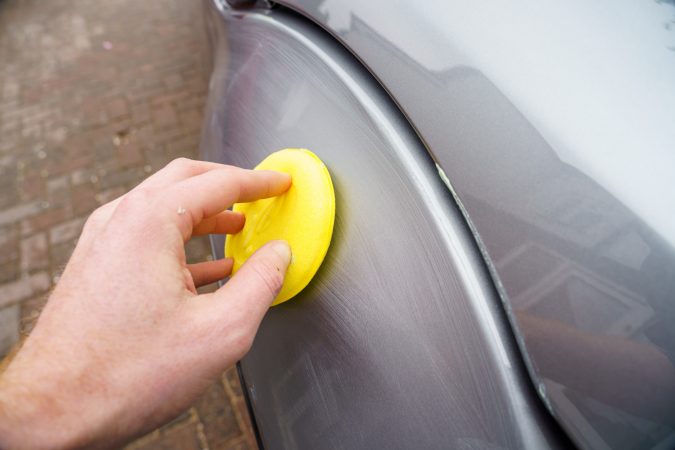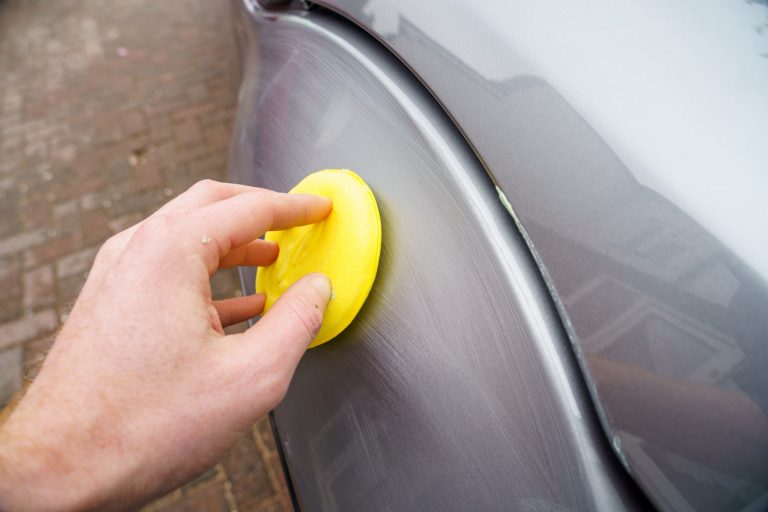 Buff Off
Either once you have completed one panel or after you have waxed the entire car, you can now buff off the excess wax using a clean microfibre cloth. You will need to rub the cloth all over the car, making sure that you don't miss any excess wax.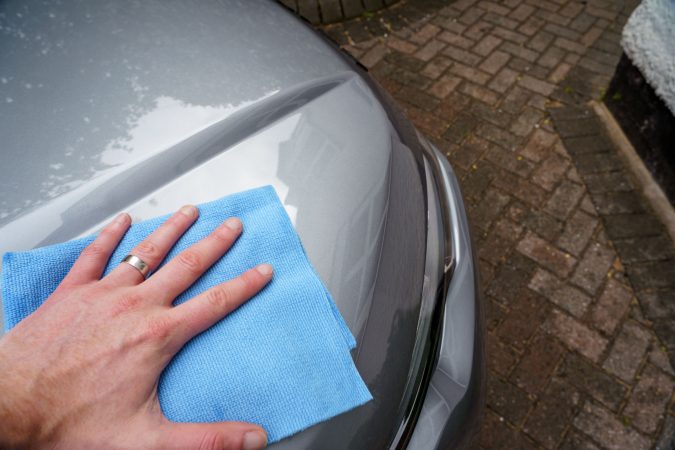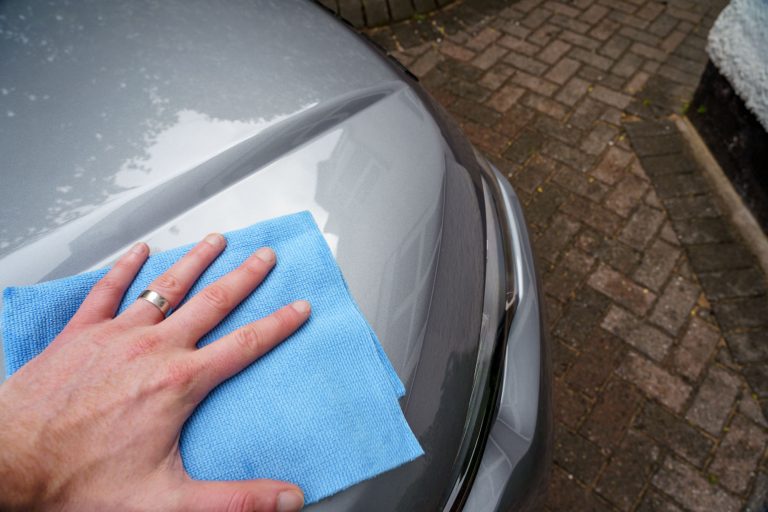 Inspect Your New Hard Shell Finish
Once you have buffed off all the excess wax, you will notice how glossy your vehicle looks. Each panel sparkles and the car looks brand new again.
Turtle Wax Super Hard Shell Finish Review
Applying the wax is really easy and even on a large car like this it doesn't take too much time.
The results are really good. Take a look at the car below: You can see your reflection in the panels now and it almost looks like glass in places. For the cost of this product and the time it takes to apply it, I have been very impressed. And I am sure the wax will last for a good while yet. Find out more here.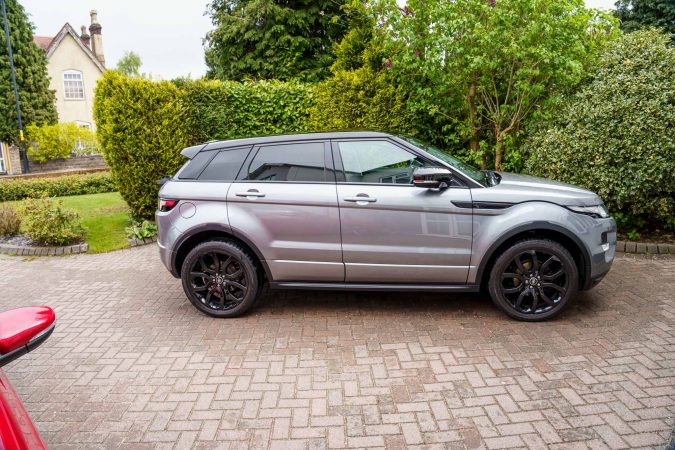 Using Turtle Wax Super Hard Shell Finish: A Guide
Turtle Wax Super Hard Shell Finish is a premium car wax that provides long-lasting protection and shine to your car's paint. The formula is designed to be quick and easy to apply, and it dries to a hard, glossy finish that resists fading and chipping. If you're looking to protect and enhance the appearance of your vehicle, Turtle Wax Super Hard Shell Finish is an excellent choice.
Here's a step-by-step guide on how to use Turtle Wax Super Hard Shell Finish:
Step 1: Clean the surface
Before applying the wax, it's important to make sure the surface is clean and free of dirt, dust, and grime. Use a car washing detergent and a microfiber cloth to wash the entire car, paying special attention to areas that are particularly dirty or greasy. Rinse the car thoroughly and allow it to air dry, or use a clean microfiber cloth to dry it.
Step 2: Apply the wax
Shake the bottle of Turtle Wax Super Hard Shell Finish well before use. Apply a small amount of wax to a foam applicator pad, and use circular motions to apply the wax to one section of the car at a time. Be sure to apply the wax evenly, and avoid getting it on plastic or rubber trim.
Step 3: Let the wax dry
After you've applied the wax to one section of the car, allow it to dry for a few minutes. You'll know the wax is dry when it turns hazy and starts to feel like a film on the surface.
Step 4: Buff the surface
Once the wax is dry, use a clean microfiber cloth to buff the surface. Use a gentle, circular motion to remove any excess wax and to enhance the shine. Repeat this process for each section of the car until you've waxed the entire surface.
Step 5: Enjoy the results
That's it! The surface should now be protected and glossy, thanks to Turtle Wax Super Hard Shell Finish. To maintain the shine and protection, be sure to wash and wax your car regularly.
In conclusion, Turtle Wax Super Hard Shell Finish is a great choice for anyone who wants to protect and enhance their car's paint. With its long-lasting protection and easy-to-use formula, it's a simple and effective way to keep your car looking great for years to come.