If you have an older car that doesn't already come fitted with a backup camera by default, then you'll know just how much of a pain it can be to have an aftermarket one fitted. Most are often deterred by its sheer expense. Or, the troublesome steps that you have to go through to get it installed. But, good news… There are loads of options these days that make things easier, like this TX reversing camera.
Installing the TX reversing camera is as easy as pie! The primary interface is a small (but very usable) 5-inch monitor that you could suction cup onto your windshield or dash. So, there's no need for you to hard-mount it into your car. Then, there's the camera unit, which could handily be mounted alongside your license plate. Be wary though, as this mounting system was mainly designed to fit US number plates.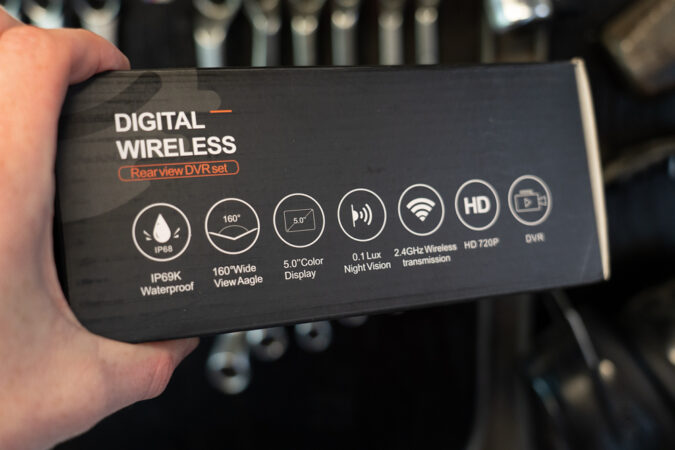 But, I've found that it's versatile enough that you could easily make it work for UK registration plates. Wiring the TX wireless backup camera is also fairly simple enough. You can see how the wire has two split ends… All you have to do is connect those ends and connect with the reversing light's circuit. So, anytime your reversing lights come on as you're backing up, it would power up the camera unit.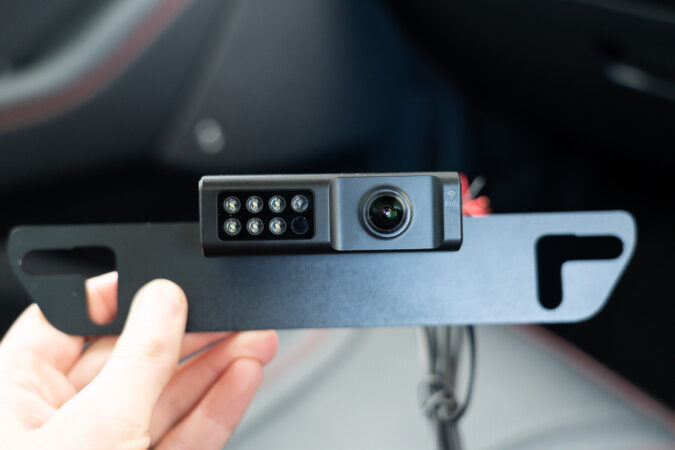 Once the camera is turned on, it would then prompt the screen to light up and display what's behind you, too. Another noteworthy plus point with that setup is that the backup camera feed is wirelessly transmitted between the camera and the screen. As such, there's no need to wire the two physically, which can be a bit of a hassle with other backup cameras. Not to mention a rather messy process.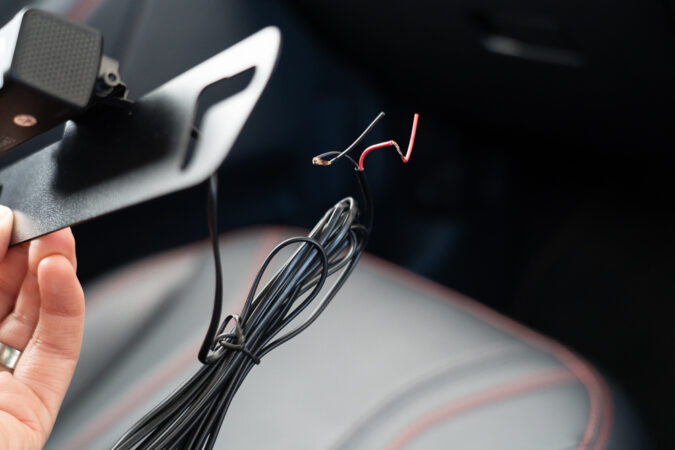 Easy To Install, Even Better To Use
Speaking of, how's the footage from the TX wireless reversing camera, at least? Well, it can record at 1080p through its 2.0-megapixel lens. And, with a 160-degree ultra-wide-angle view. You might have noticed those six LEDs beside the lens unit, as well. Those super-bright LEDs, alongside other tech like its night-vision mode, ensure that you still get good visibility, even when it's pitch black outside.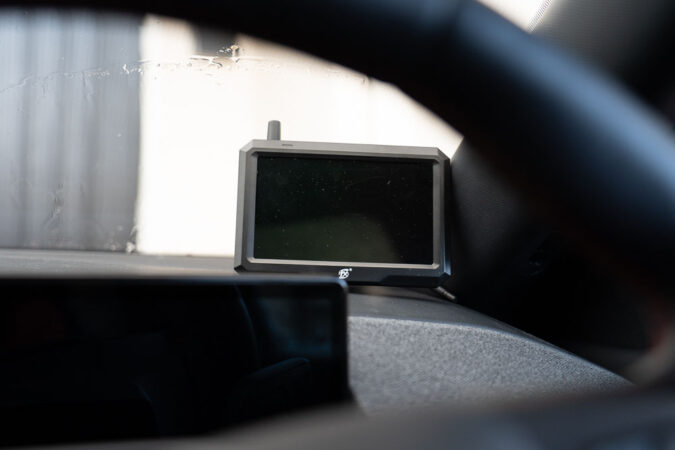 In practice, it works decently well. While it doesn't have 4K recording, 1080p should be more than sufficient for most situations where you need a backup camera. The video feed is sharp and crisp enough to let you park, reverse, and manoeuvre your car around. One more thing that is surprising is the stability of the feed itself. While wireless, there's never any flickering or signal interference.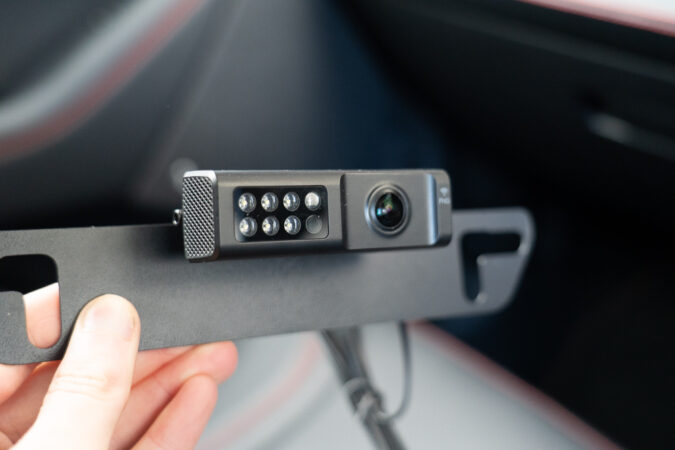 Having that ultra-wide-angle lens is also a neat addition, seeing how most backup cameras can only manage 120 degrees. With that in mind, you get a much wider field of view and could better discern your blind spots. Beyond that, the TX backup camera, if you wire it in correctly, can double as a dash cam. Or, if you just want to look at what's behind you, with the ability to record and save the video.
On the off chance that you desire to install more than just one camera, the TX backup camera's pre-included 5-inch screen could do a dual-split display. Hence, you can have two camera feeds running at the same time. Currently, the TX backup camera is selling for $150 (about £135, as of writing). You're getting quite a lot for the money.