Car racing is one of the most thrilling and exciting sports competitions the human race has ever created. It has always been a critical aspect of car culture, dating back to the early days of automobile racing. Sports and casinos can be both exciting and thrilling. And if you are into online casinos, we've found the site Online Casino Australia where you can experience the same excitement and thrill. Automakers used these racing events to test numerous parts, components, systems as well as in marketing and promotional efforts. As such, it's easy to see how different types of race cars have emerged and changed over time, becoming faster, safer, and efficient.
Race cars have come a long way from open, single-seaters that were havoc. Modern race cars are faster, safer, and well-developed, making them exciting and entertaining sports machines.
They, however, come in various types that attract a unique group of enthusiasts. Most of them differ in drivetrains, technology, engines, and construction. Read on to learn more about the different types of race cars.
Different Types Of Race Cars
Open Seaters
Open-seaters date back to the early day of the automotive industry. Since then, they have evolved into one of the fastest and extreme types of race cars. These racing machines resemble low-flying fighter jets with pointy noses, aerodynamic aids, and huge wings at the rear. Besides, their engines are positioned right behind the driver, with bare suspension gears, low weight, and huge wheels at the back for power and traction.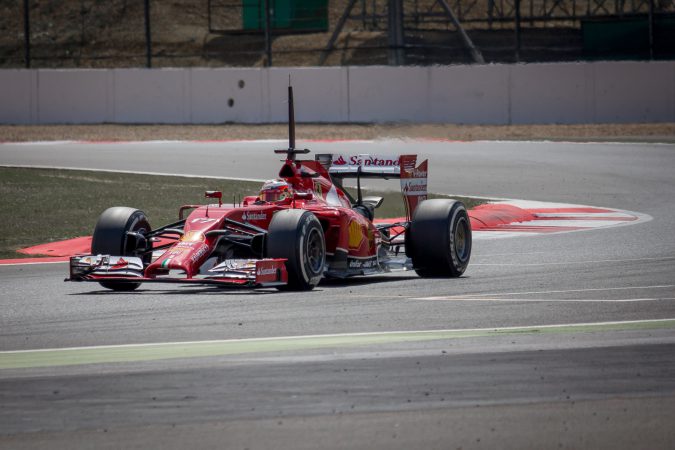 Because of the immense power, exciting engineering approach, and unusual materials, open seaters are always fast with superb handling. The most common open-seater races include the Indy Cars and Formula One. Similar championships like Formula 2 and Formula E (electric cars) use the same concept as well, but with less power and performance.
Open seaters are known to be an exciting vigilance among true racing enthusiasts.
Rally Cars
Rally cars have been a part of the global racing scene since the 1950s and are extremely common in Europe and other parts of the world. They are one of the coolest types of race cars ever to grace the world of motorsport racing. Unlike other types of race cars, rally cars predominantly race on rough terrains like sand, mud, snow, and dirt.
A rally car's basic concept is to take a regular production vehicle and turn it into a blistering fast machine capable of riding on numerous terrains, including asphalt, which results in some exciting racing.
One thing you ought to note, however, is that rally cars are not fully-fledged off-road race cars. They can be driven on roads but is far less ideal and challenging conditions than race cars driven on circuits.
To cope with such challenging conditions, rally cars are nearly always fitted with all-wheel-drive (AWD) trains, custom-made suspensions, sequential gearboxes, and cutting-edge safety equipment. Contrary to other race cars that come with room for a single person (driver), rally cars contain two seats for the driver and co-driver.
The co-driver helps the driver navigate different sections by giving them directions (also known as pace notes). The co-driver reads the pace notes aloud to the driver, so they're aware of what's ahead.
Since the winning team ought to travel from distance A to B in the shortest time possible, the type of surface on which the event is held significantly impacts the vehicle setup, tires, and settings. Teams use rigid suspensions and slick tires when driving on asphalt; when racing on snow, they utilize spiked tires and raised slicks and feature an all-terrain rubber and higher suspension when racing on dirt.
Drift Cars
Considered one of the newest and most common types of motorsport, drifting has significantly swept the car community in the last decade or so. Suppose you're unfamiliar, drifting is the art of sideways driving, quite attractive to watch but difficult to master.
Drifting is a common sport among younger racing fanatics in Japan and has recently become part of the mainstream racing scene.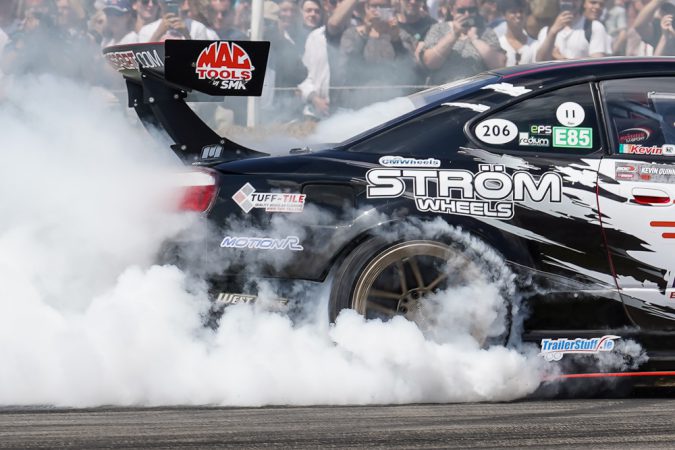 The main concept is to perform the longest drift possible, with the race car about 90 degrees sideways and at its top speed. This is basically how you win a drifting competition. Drift cars, however, demand special preparation to achieve that. Besides massive engines, drift cars have various technological elements that no other cars possess.
Features like suspension camber, closed differentials, or unique handbrake are mandatory for large, smokey drifts. More often, drift cars are so extreme that they aren't road legal and can only be utilized on the track.
Touring Cars
Unlike the open or single-seaters which are extreme looking and custom-built from scratch, touring cars kick-start their career as production-derived cars that are heavily modified. More often, they are derived from two-doors or sedans. Although touring cars are conceptually comparable to stock car racing which is more prevalent in the United States, there are significant differences in rules and construction which will be discussed in detail later in the article.
However, these cars are common because they closely represent conventional vehicles in the racing world. The major touring championships are popular in Australia and Europe, where race enthusiasts enjoy watching stock replicas of their vehicles compete.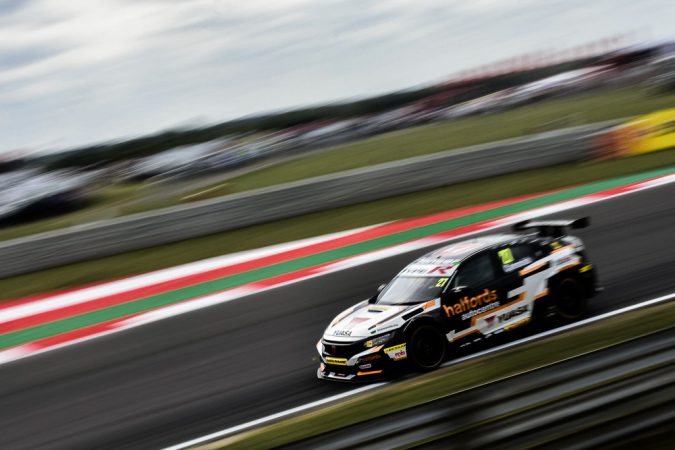 In addition, various racing series have extra restrictions that govern building technology, performance as well as power. Still, the basic concept is the same. Occasionally, touring cars resemble production versions on the exterior but with high-end technology.
Sometimes, they resemble regular models but with lowered racing tires and suspension. An ideal representation of this concept is championships like the Australian V8 Supercars, European Touring Car Championship, and the famous German DTM.
Drag Cars
One of the most common and basic types of race cars is drag cars. They are the types of cars you don't want to miss due to their extravagant design, construction, and technology. Though they are difficult to notice, they are still made for the track. Based on standard production versions, drag cars are modified to offer their drivers the best acceleration figures.
This means that all necessary weight had been drawn out, engines upgraded with twin-turbo setups or superchargers. A short-ratio gearbox was mounted and the suspension modified to handle additional power and bear the recurrent tough launches off the line.
Drags cars are easily recognized by their small front tires and huge tires at the back, racing roll-cage, and Plexiglas windows. Even though most of these cars are not street legal, devoted drag race enthusiasts always have ways of getting their vehicles registered and used regularly.
Off-Road Types Of Race Cars
Off-road races became popular due to the popularity of SUVs. Though these races existed long ago, they've recently become more popular among a wide range of viewers that were even sponsored by major sponsors and drivers. Though most people compare off-road racers to rally cars, the two vehicles differ, with the most common denominator between the two being all-wheel-drive.
Off-road race cars are specifically modified to handle off-road environments like hills, river beds, ski slopes, deserts, and short courses. They are equipped with high suspensions, enabling them to jump up to 10 feet high and absorb all the bumps to maintain their speed, direction, and control over desert-like surfaces.
The most common and famous race is the Baja 1000 in Mexico. Other distinguished events include Vegas-to-Reno and Dakar.
Top Fuel Dragsters
Top fuel dragsters are among the different types of race cars. If you're unfamiliar with these race cars, top fuel dragsters are an acceleration-type competition between two cars. The cars are aligned next to each other and compete towards a quarter-mile (402 meters) race distance, and whoever completes first is the winner.
Drag races are much simpler to organize compared to other races, such as the Indy car race. This is because drag strips are small, easier to construct with much simpler rules. Simplicity is one of the critical points of drag racing's popularity.
Top fuel dragsters are the fastest accelerating cars worldwide and the fastest sanctioned type of drag racing with the ability to cover a quarter-mile distance in less time than other types of race cars need to reach 60mph. They are built for speed and acceleration with slender bodies, huge rear tires, an engine behind the driver, and a long front end.
One of the most popular and exciting car racing classes is the one powered by nitro-burning V8 engines that provide a rumbling soundtrack. The most significant orator, however, is the parachute that deploys at the end of the race to help slow down the car from higher speeds.
Prototype Race Cars
Based on the FIA specification, the prototype class is referred to as LMP (Le Mans Prototype). It's a custom-built vehicle characterized by unique technologies and engine design not found on any other existing production model.
Prototype cars compete in the top class of the American Le Mans Series, 24 Hours of Le Mans, or the Sebring. These vehicles are the pinnacle of race car design, material, and technology. Nearly all LMP racers are hybrids at the moment.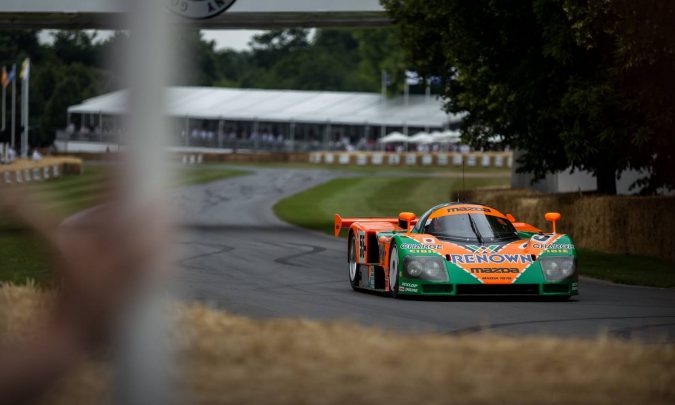 This sort of racing car existed long ago and signified the models intended to push the boundaries of car technology. For spectators, the touring/stock car racing may be an ideal choice, but LMP models, including the Porsche 917, 2016 Ford GT, Audi R10 TDI, and the 1991 Peugeot 905, are the industry's cutting-edge, testing new concepts limits as well as the limits of drivers.
Most features taken for granted in regular vehicles have now been presented, tested, and refined in prototype race cars.
Cup Racing Cars
Since racing is a huge business with numerous high-end sponsors, some teams have developed an unfair financial advantage. To withstand this, car manufacturers often introduced a cup-style competition. The main concept behind a cup-style race car is to introduce racers to identical race cars, with the same make and model built and geared up for racing by the manufacturer.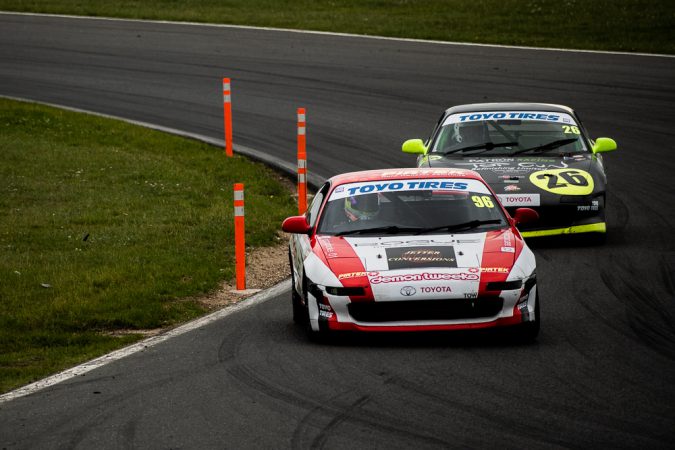 The only adjustments the racing teams can make are doing minor suspension setups and selecting their preferred tires. The grid is ideally full of similar racing cars with similar handling characteristics and performance.
The winning factor, however, isn't based on the amount of money invested but the driver. Cup cars are almost stock and identical to standard production types.
NASCAR
The National Stock Car Racing (NASCAR) is one of the most significant racing championships worldwide. Back in the day, the racing cars were stock and based on the models one could buy at the dealership. Besides, today's NASCAR racers and fast forward several decades later are very similar to production cars. They feature a custom-made chassis, motors, and other cars, not related to the model it represents.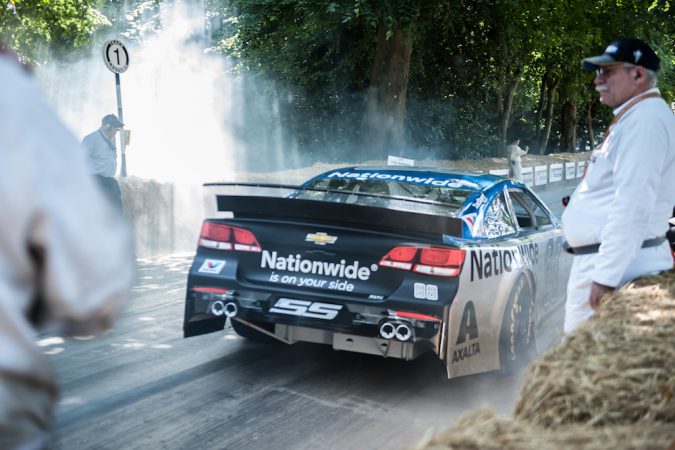 To standardize technology and allow teams with less budget to take part equally, NASCAR came up with a "silhouette" race car design. Its body resembles a production car. However, everything underneath is custom-built.
NASCAR vehicles come with several unique features, including a carburetor-fed V8 engine and specially designed suspension meant to enable the cars to tilt over to the left. As a result, the tires and suspension are particularly designed for this driving.
Types of Race Cars; Which Are The Fastest Cars?
Having examined the different types of race cars, it's also crucial to examine the racing industry's top speed gears.
Top speed runs are now the talk of the town, as manufacturers have made massive strides in aerodynamics and powertrains. Unlike other figures used to distinguish one vehicle from the other, such as quarter-mile times, cornering G-force, or zero-to-60 mph, cracking a record is still an uphill climb. Besides making sure a car efficiently flows through the air with efficient power, getting a long stretch of road to drive a vehicle out is almost impossible. Hence the reason why top records are seldom broken.
Here are the world's fastest race cars with proven top speed records.
1) SSC Tuatara: 316 mph
Last we heard from SSC, its outrageous Tuatara carried a 300mph top speed, up from the initial 265 mph when the car was officially unveiled in 2009. Named after New Zealand Lizard, the Tuatara features a sleek carbon fiber body. With a 5.9-liter flat-plane-crank V8 producing 1,750 horsepower when running on E85 ethanol, there wasn't any reason to believe that 300 mph was unattainable.
Apparently, SSC was undervaluing the vehicle's capability until it managed a one-way run of 330 mph, despite tricky cross-winds. Coupled with the vehicle's previous run of 301 mph, the Tuatara managed a two-way average of 316 mph as certified by Guinness, breaking records set by Bugatti and Koenigsegg in the early days of October and thus emerging the world's fastest street-legal production car. At least for now.
2) Bugatti Chiron Super Sport 300+: 304 mph
Bugatti has worked out the formula for ultimate top speed… reduced mass, tweaked aerodynamics, and added horsepower. The Bugatti topped the previously reigning Hennessy Venom F5 in August 2019. And in addition, the Chiron Super Sport 300+ emerged as the first vehicle to break the 300 mph barrier, hitting a certified 304.7 mph.
The Bugatti Chiron Super Sport 300+ features quad-turbo, 8-liter, and W16 engine boosted to 1,577 horsepower. Titanium exhaust and magnesium wheels help shed unnecessary mass.
3) Hennessey Venom F5: 301 mph
The Hennessey Venom F5 surpassed the Venom GT, which previously owned the top spot, beating the next fastest car with a solid margin. The F5 has a theoretical and claimed a top speed of 301 mph.
The F5 uses a carbon fiber chassis and is powered by a 7.4-liter twin-turbocharged V8 producing 1,600 horsepower. Although Hennessey is yet to authorize its claims, the Venom F5 reportedly dashes from 0 to 249 mph and back in less than 30 seconds. That's typically the average time a mild sports car takes to accelerate from 0 to 100 mph.
4) Koenigsegg Agera RS: 278 mph
The Koenigsegg Agera RS focuses mainly on the track but is still perfect for regular road use. As with the preceding Agera S, the engine has been optimized for regular pumps and is now producing an incredible sporting output of 1,341 horsepower.
Now the fastest sporting car list skips SSC and Hennessey and hoists with the Agera RS. Till the Chiron Super Sport 300+ surpassed the 300 mph speed record, the Agera RS attained the VMAX crown with a typical two-way 278 mph top speed in the Nevada desert.
5) Hennessey Venom GT: 270 mph
Right when Koenigsegg set a novel top speed record, Hennessey loss the title. The Venom GT, however, emerged out of thin air to topple the mighty Bugatti Veyron. In 2014, Hennessey unveiled this supercar. Till that moment, Hennessey had merely improved performance vehicles, but this was the company's first outstanding make.
The Hennessey Venom GT is a low-volume top-speed car based on a Lotus Exige chassis. Widely engineered to maintain the 2,700-pound Venom as light as possible, the Venom GT's carbon-fiber bodied platform brags active aerodynamics for incredible speed stability. Besides, this supercar features a twin-turbocharged V8 engine which produces up to 1,244 horsepower. This kind of power is capable of getting the GT to 270 mph.
6) Bugatti Veyron Super Sport: 268 mph
Before the likes of Koenigsegg and Hennessey dominated the top speed fray, Bugatti conquered the uppermost class. Unlike its top rivals, Bugatti profited from the enormous finances of its mother company, Volkswagen. A great investment of resources and time bore the Veyron in 2005. This custom-made supercar used a quad-turbocharged W16 engine to produce 1,001 horsepower to all its wheels.
Remarkable as it was, the Bugatti Veyron Super Sport was produced in a limited run of just 30 units. Bugatti commenced with a 250 mph Veyron that was soon outdone by the SSC Aero which ran at 256 mph. Bugatti then returned to the drawing board and came back with the Super Sport. Its slew aerodynamic advancements helped the SuperSport attain an incredible 268 mph top speed.
Bugatti came up with a convertible version as well, named the Grand Sport Vitesse, which topped the fastest production car list at 254 mph.
7) Bugatti Chiron: 261 mph
The Bugatti Chiron was introduced to the market in 2016 as a replacement for the Bugatti Veyron. This supercar features 1,479 horsepower and 1,180 ft of torque that allow it to hit a top speed of 261 mph. Limited to 500 units, you'll be astonished to know that the Veyron can go from 0 to 60 miles in just 2.6 seconds. It's pretty fast and dynamic.
Although it isn't the fastest in this top list, the Bugatti Chiron has massive potential beneath the hood.
For more clarification on the fastest race cars, including the price, make sure to check out the following video
Types Of Race Cars: Frequently Asked Questions (FAQs)
Here are some popular FAQs:
What Is The Most Challenging Type Of Race Car For a Driver?
Honestly, there's no such thing as most challenging. All types of race cars require similar but somewhat different skill sets.
For instance, the open-wheel requires incredible precision, commitment, the best physical conditioning, and full stop. The engineering might of the team make the race cars easier to develop and set up. And even though the limits are high, they are well designed and recollect to karting skill sets. For a racer, they are often natural to drive.
What're The Most Popular Types Of Race Cars In The US And Europe?
While NASCAR conquers the American racing scene, sports car driving and Formula One (F1) tend to take the cake, races like the Le Mans routinely draw thousands of spectators, averaging about 200,000 spectators every weekend.
In Europe, F1 is a highly popular sport than baseball or football in the US and is rivaled globally by only a few sports.
Are Prototype-Type Of Race Cars Faster Than F1?
LMP1 cars have higher acceleration speeds than F1 cars, which means they can comfortably triumph in a drag race. The LMP1 can go from 0-60 in 1.9 seconds, but the F1 car does the same in 2.5 seconds. F1 cars, however, are lighter vehicles and produce more downforce, making them faster in corners than LMP1 cars.
How Does It Feel Like To Drive A Regular Car After Driving Race Cars?
Though it may take a while to adjust after coming off the track, a regular car is very comfortable. A race car is highly temperamental and responsive, and when you are driving at insane speeds in a light car in bucket seats, every turn and bump is jarring.
Amazingly, racing is extremely tiring and physical, taxing the legs, arms, and body. It feels much comfortable driving an 8-cylinder luxury vehicle and much easier after any racing experience.
Professional Car Racing Types: Facts
Motocross has become a popular weekend activity for many people, with passionate traditions passed down from generation to generation, leading to an obsession with car racing.
Stock car racing, governed by the National Association for Stock Car Auto Racing (NASCAR), began in the 1920s when moonshine sprinters modified their cars to outrun the police. It has three series: Sprint Cup, Nationwide, and Camping World Truck.
Open-wheel racing, including Formula One and IndyCar, features vehicles with exposed wheels and has different rules and tracks for each competition. It also includes Karting, which is a popular form of amateur open-wheel racing.
Sports car racing is the second most popular form of professional motorsport globally and includes competitions such as the 24 Hours of Le Mans, Nurburgring, and Daytona, where cars are tested for durability, driver skill, engineering, and pit crew speed.
Touring car racing involves heavily modified road cars, with minimal aerodynamics and frequent contact between vehicles. The most common series is the World Touring Car Cup, British Touring Car Championship, Deutsche Tourenwagen Masters, and Supercars Championship.
Rallying takes place year-round on different terrains, including snow, ice, gravel, dirt, and mud, with the World Rally Championship (WRC) being the premiere professional rally series consisting of 13 three-day events over a year.
Drag racing features two extremely fast cars competing side by side down an eighth-mile or quarter-mile stretch of tarmac, with the National Hot Rod Association (NHRA) regulating most races in America.
Many racing fans develop strong feelings of love for their favorite drivers, bringing joy when they win and leading to the choice of a team, driver, or racing style to obsess over.
Attending a NASCAR race is a unique experience, with bright lights, the sound of engines and screaming fans, and a lingering smell of brake dust, making it an honor to feel the rumble in your seat.
GT racing is split into GTE Pro and GTE Am, and most performance vehicle manufacturers compete at this level.
Types Of Race Cars: Conclusion
Race cars have certainly come a long way since the invention of the gasoline-fueled internal-combustion engine in the 1880s. There is a huge range of different types of race cars that one can get on the track with. Whether you're a first-timer or an experienced racer, you'll be able to find the ideal race car suited to your skillset and driving preference.