Tyre labelling may be something that's fairly new to you but it's actually been around since November 2012 when it was introduced under European Regulation. Some important figures within the tyre industry call this new piece of legislation the biggest change to come to the tyre industry in over 50 years and they certainly weren't wrong.
The change brought with it a rather significant advance in consumer information on tyre safety and wet braking as well as the tyre's impact on the environment such as rolling resistance and the external noise of the tyre. If you've never seen a tyre label before, they will probably appear familiar as a very similar design is already used on a number of household goods such as washing machines, fridges, freezers and many more. There are a number of benefits of these labels to the consumer which we'll explore below.
Who Does this Change Affect?
First off, let's take a look who this change affected when it was introduced. Frankly, it affected everyone; tyre manufacturers, tyre suppliers and resellers and of course the consumer. Within the industry we have now got an obligation to our customers to ensure that we are fully compliant with the legislation and manufacturers must ensure that any tests they carry out are objective and accurate.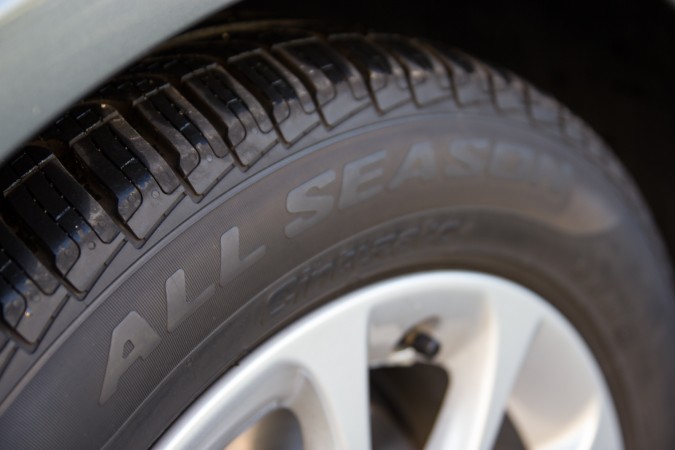 Any data that is collected from any tests has to be handed down to any retailers which enables them (us), to fully understand the products we are selling. The effect of this label to the consumer is nothing but a good thing. It allows you to quickly compare the tyres that you're looking to buy based on a number of standardised tests and will give you the information that will add confidence to the final decision that you make.
What Tyres are Included?
Currently, not all tyres are included in the legislation and there are only select tyres that are required to have the labels on them which are:
Car tyres
4×4 tyres
Van tyres
Truck tyres
The tyres that aren't covered under the legislation therefore won't have labels on them are:
Racing tyres
Spare tyres
Vintage tyres
Re-treaded tyres
Motorbike tyres
Studded tyres
Comparing Fuel Economy
The diagram on the label with a little fuel tank on it will enable you to see how a tyre performs on its fuel consumption and it is graded from A, being the most efficient, to G, being the least efficient. Obviously, results can and will vary but on average, you could save up to £110 or 80 litres of fuel over the life of the tyres if you fit your car with four A-rated tyres driving at 50mph as it will use less fuel than with G-rated tyres.
Comparing Wet Road Braking
The chart next to the fuel comparison table will show you how well the tyre brakes in wet conditions, which here in the UK, seem to be more often than not. Again, the performance is graded from A being the safest to G being the least safe.
If you fit your car with four A-rated tyres, while driving at 50mph, you will find that your stopping distance can be up to 18 metres or 30% shorter than if you have fitted your car with G-rated tyres.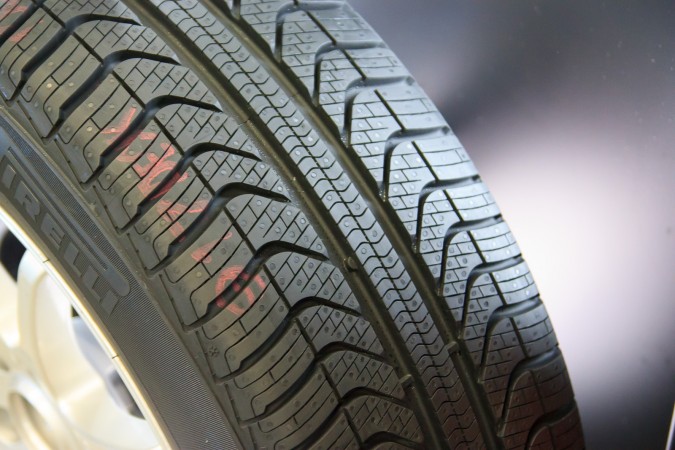 Comparing External Noise Level
This is the final diagram you will find on the label at the bottom. It shows you the tyre's noise level in decibels (dB) and the 3-wave pictogram tells you how it rates in relation to future European mandatory limits. It's also worth noting that tyre noise outside the car won't directly relate to what you hear from within the car. Here's a breakdown of what you could see on the final part of the tyre label:
It's also worth noting that tyre noise outside the car won't directly relate to what you hear from within the car. Here's a breakdown of what you could see on the final part of the tyre label:
 3 Black Waves = Noisier Tyre – This means that the level of noise you will hear is greater than the future noise limit but actually complies with current noise regulations.
2 Black Waves = Average Tyre – This means that the noise level is equal to, or below future limits by up to 3 dB.
1 Black Wave = Low Noise Tyre – The noise level for these tyres is at 3dB or below and is also below the future noise level limit.
There are a number of top quality manufacturers that pioneer and perfect tyres that deliver on the important performance factors mentioned in the post such as Michelin Tyres, Continental Tyres, Pirelli Tyres and Hankook Tyres to name but a few. If you're in need of new tyres then ensure that you get new ones fitted right away as you're at risk of getting a hefty fine and points on your license if you're caught breaking the law surrounding the legal tread depth limit on your tyres. Whatever you do, don't buy part-worn tyres either. Even though they may seem tempting, there's a number of possible hidden dangers to buying and using part-worn tyres on your car.