Purchasing replacement tyres for your car is often a hassle, and not an enjoyable experience. You have to travel to a tyre fitting station, wait to be seen, then often speak to the staff, not known for great customer service in most cases. Then you may be pushed into buying whatever tyres are available, so you have to make a decision there and then. Tyres On The Drive have changed the game, however, with their website and mobile fitting service. Select your tyres online, and have them delivered to your home or place of work and replaced, at a time that suits you.
Tyres On The Drive Review
Tyres on The Drive's service is second to none. There is no waiting around, rude receptionists and you are not pushed into purchasing a tyre you didn't get a chance to research. It is transparent, upfront and miles ahead of the competition.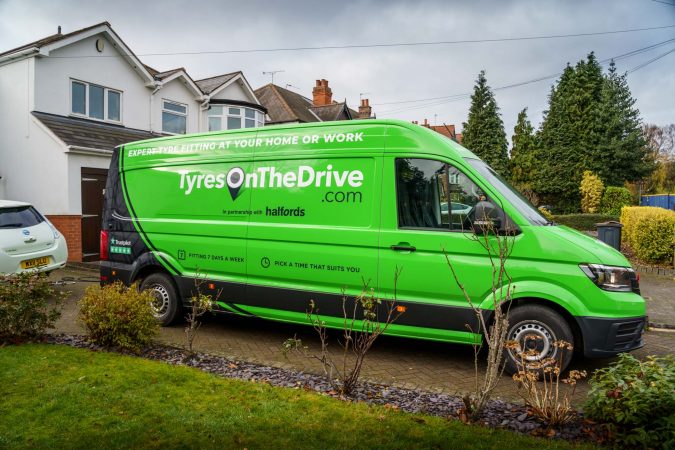 How Does It Work?
The process is wonderfully simple. Below is a rundown of my own experience, but if you want an even simpler summary:  – 1) Ordered tyres online – 2) Waited for them to arrive and get fitted – 3) Done.
1) Log On To TyresOnTheDrive.com and Order
I got onto my laptop and visited tyresonthedrive.com. On their website, I can enter my registration plate and postcode to begin the search.

Next, they will confirm your tyre size before looking at the makes and models. You can check your tyre size by looking at the wall of your car tyres. Mine were 205/55/16.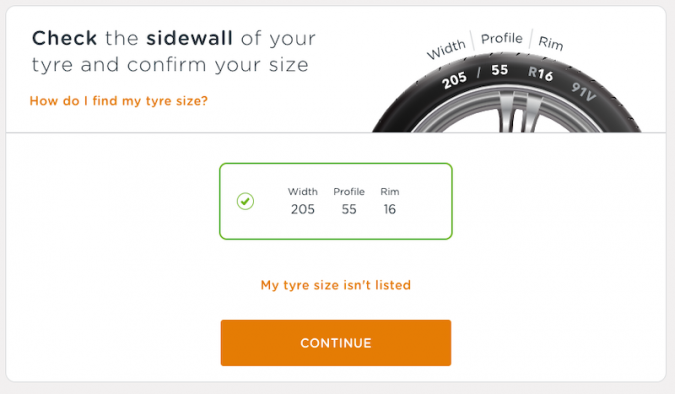 After that, I can see all the tyres that Tyres On The Drive stock for my car. Note that you are able to select a filter by budget; mid-range or premium tyres to help cater to your budget.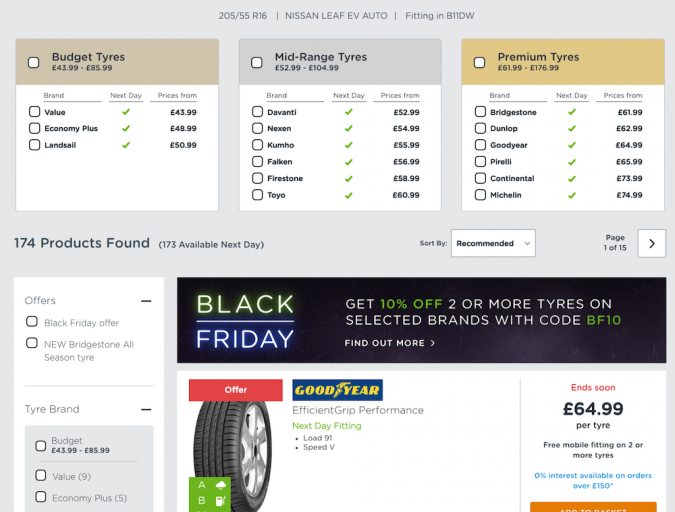 In my case, I was interested in tyres to go on the Nissan Leaf, a car we have been long-term testing. Thus, I was particularly interested in tyres that were rated A for fuel efficiency. I could select a filter for this, along with many other variables.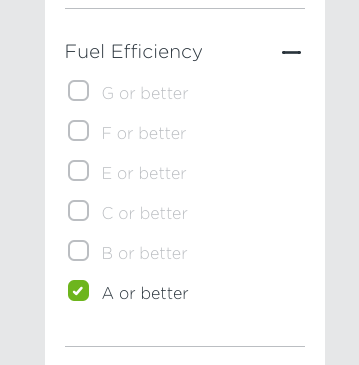 After filtering this, I was left with three tyres that met my criteria. From here I was able to research them and make a calculated decision from the comfort of my own home, without feeling under pressure.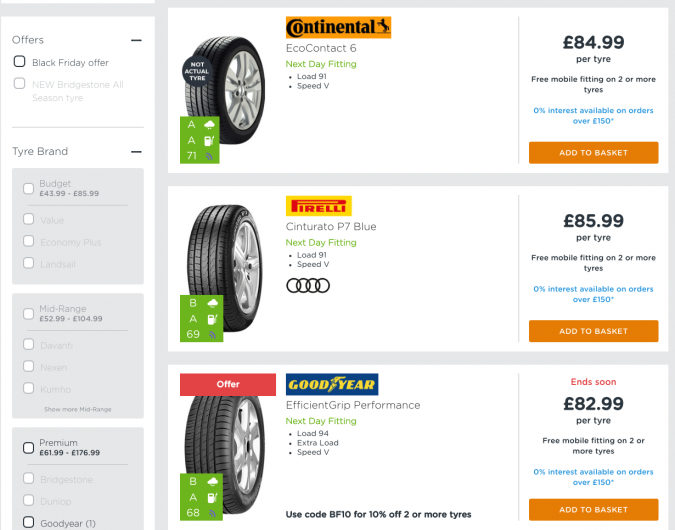 Confident with my decision, I went for the Continental EcoContact 6 tyres. Next you enter your address, select the day that suits and the time period that works for you, pay, and you are all set.
2) Wait In For Your New Tyres
I had selected a four-hour window for my new tyres to arrive.  The Tyres On The Drive fitter arrived bang on time and confirmed that we were changing all four tyres. I left him to it and put the kettle on as the tyres were changed over. It almost seemed too good to be true… But seriously, it isn't!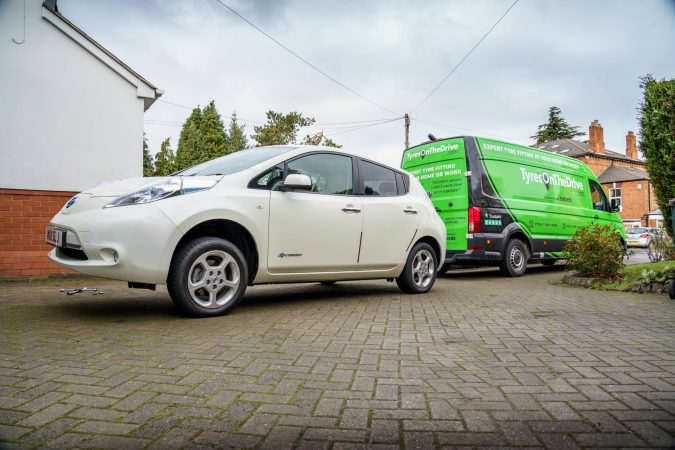 In no time the car was in the air, the wheels came off and they went into the van, in readiness to be swapped to the new continental EcoContact 6's.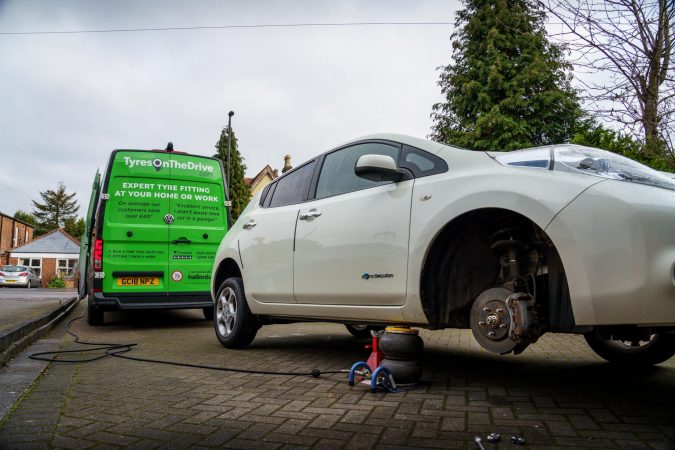 The brand new Tyres On The Drive van was very well kitted out: a glistening mobile workshop. There was plenty of room, it had all the equipment needed and looked very professional. The old tyres were removed and the new tyres were fitted and inflated to the correct pressure.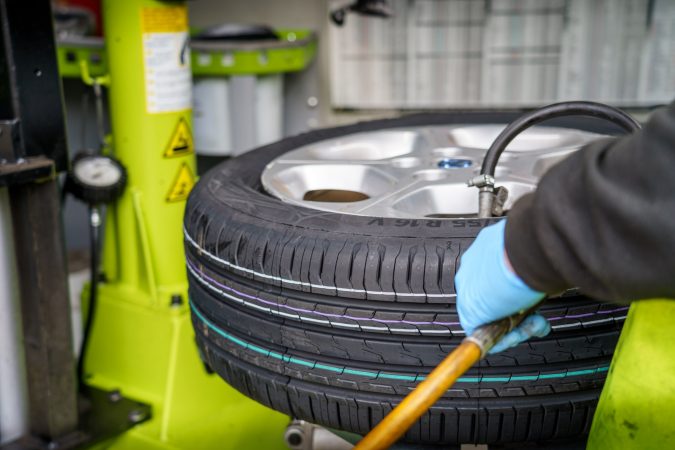 Following the fitting, each wheel is individually balanced to ensure the best driving experience with the new tyres.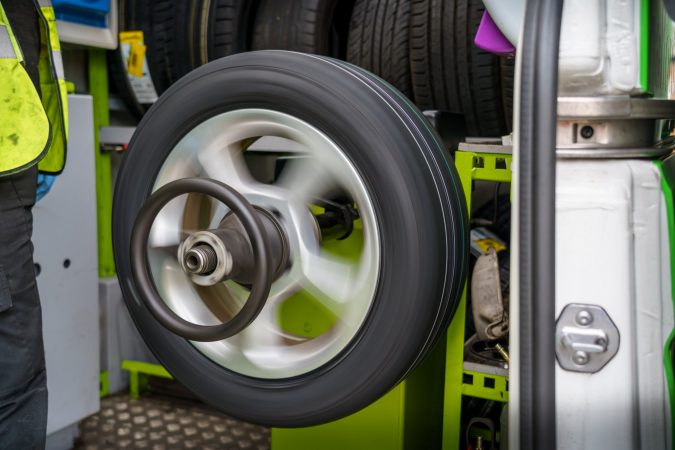 3) Done
Following that, the wheels go back on the car one at a time and the old tyres are left in the van for recycling.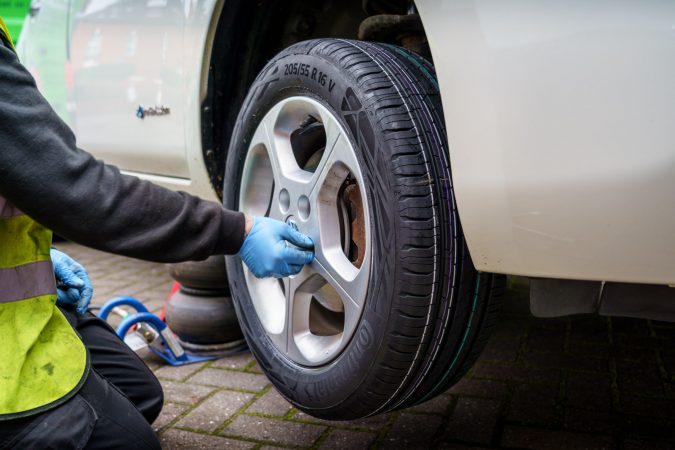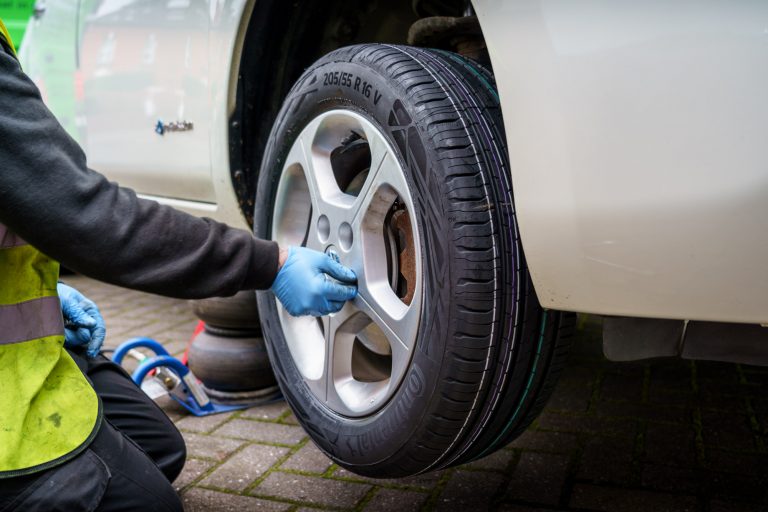 Verdict – Tyres On The Drive Review
It can't get any easier… you can sit in the warmth enjoying your favourite pastime with the family (whether that's playing games, watching TV, or ignoring each other) whilst selecting your new tyres on your tablet. You can book a time that suits you whether it is at work, home, or anywhere else.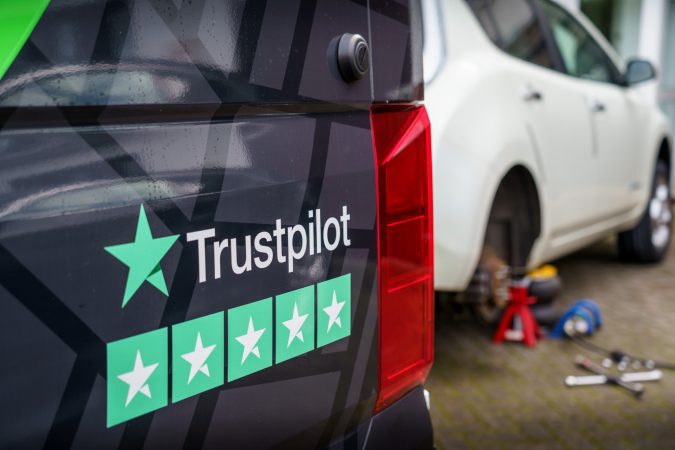 When the fitter arrives, you just need to supply the locking wheel nut and everything else is sorted out for you. Why would you ever need to go to a tyre workshop again?
The tyres supplied were exactly what I paid for, they were brand new, clean and in great condition. Some tyre prices might be a little more expensive than just buying the tyres online, but Tyres On The Drive offers a premium service, including coming to you, so bear that in mind when comparing other services.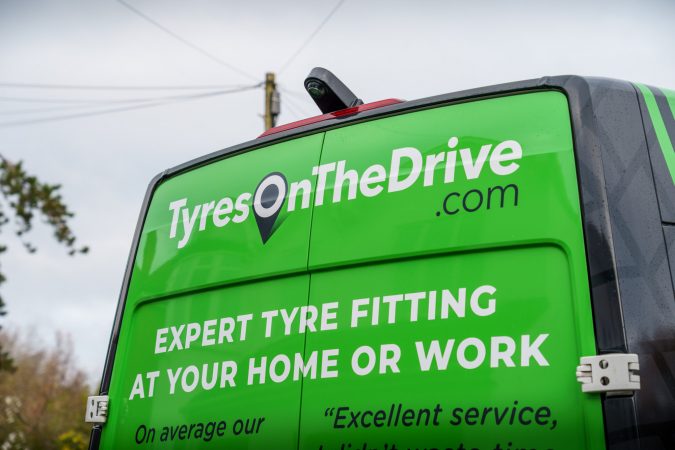 Tyres On the Drive save you time and offer more freedom, eradicating countless potential annoyances. I would encourage you to consider them when you are ready to replace your car tyres. Visit tyresonthedrive.com.
AI Car Expert Thinking 

.

.

.