There are many ways to wash a car. If you're just a regular Joe, your favourite way will probably be to take your car through your local car wash rather than using Ultimate Finish's snow foam. You know, those giant plexiglass horror shows filled with terrifying rotating brushes of death. If you are one of those people, please can I advise you to STOP going there, and pay for a hand wash and wax instead. Be kinder to your car!
Now, for those among us that can appreciate boxes with four wheels, you're probably more inclined to wash your car yourself. Or in my case, not let another human soul touch it because it's too precious.
If you fall into this category, you've got a few options when it comes to washing. You've got the classic bucket and soap method (a solid choice), or you can go a few steps further and apply all sorts of waxes and polishes yourself. However, few will argue with one of the most entertaining and quick ways to lift that dirt. That's right, snow foam.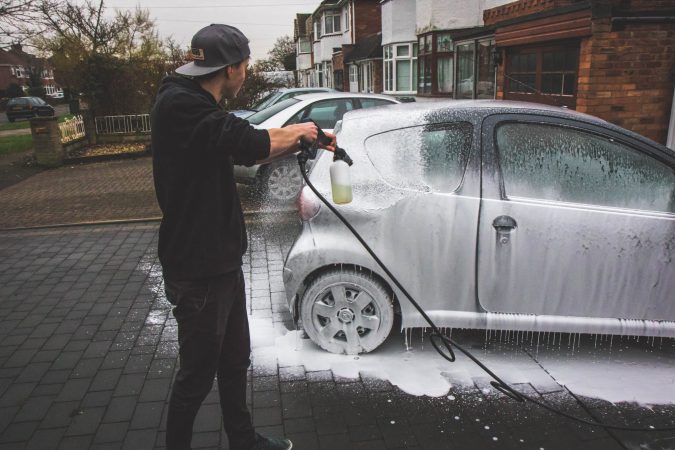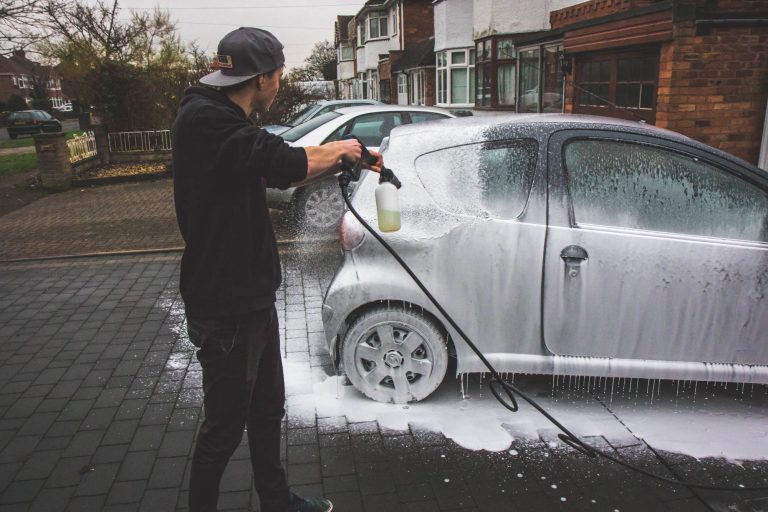 Ultimate Snow Foam
Here at Motor Verso we've been testing Ultimate Finish's snow foam and lance kits. And boy, is it fun.
It couldn't be simpler. With a kit from Ultimate Finish, you get a bottle of Ultimate Snow Foam, and a lance head to fit your jetwash. The kit we were testing costs £64, but the bulk of that money goes towards the jetwash lance head. 5 litres of Ultimate Finish snow foam by itself will only cost you £14! Simply fill up your lance bottle, screw the top on, attach to your jetwash, and go.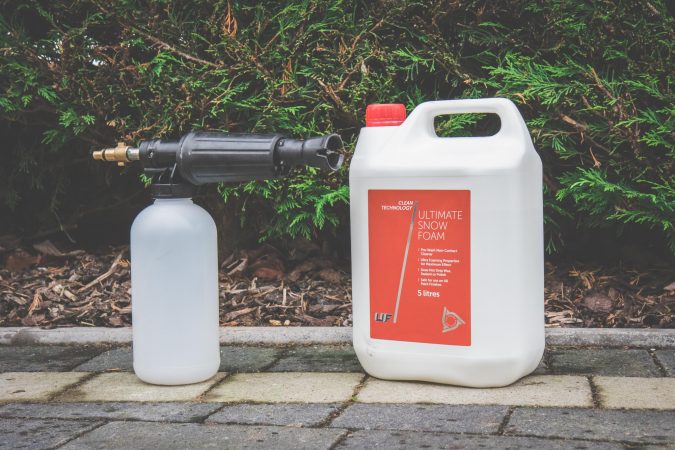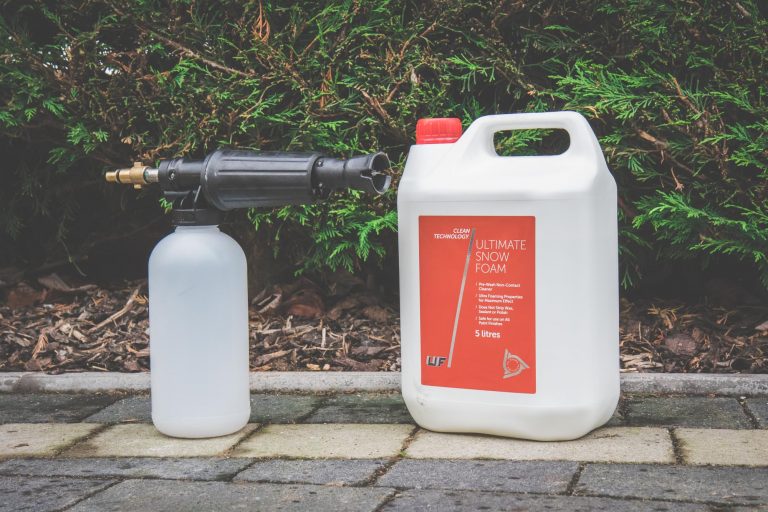 Now, you also have options as to how much snow foam you'd like to use. If you just want a quick wash, you can dilute the soap with water. But if your car is properly caked, you can go full blown neat soapy solution for maximum snow.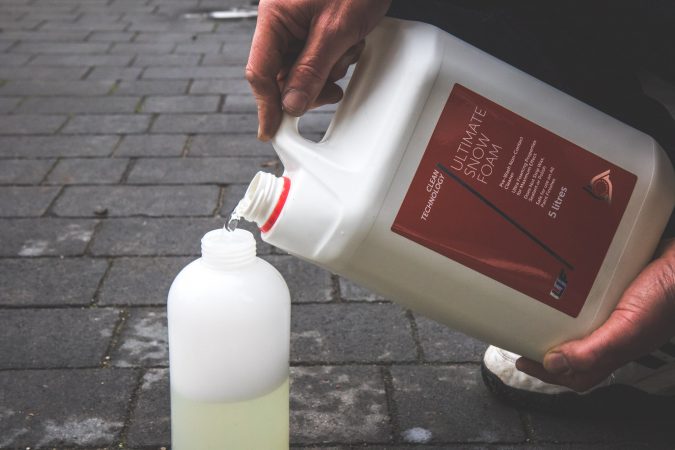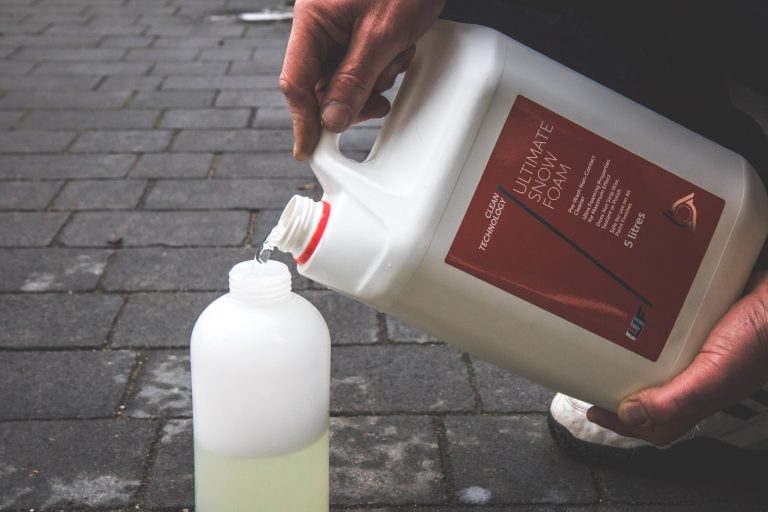 Getting The Right Amount With The Best Snow Foam
Your next thought is probably 'How much soap do I need to cover my car?' – well, the answer is; probably not as much as you might think.
I've washed 3 cars so far, all different sizes. I used about 3/4 of a litre on a filthy Vauxhall Zafira Tourer, but I was being generous (trust me, the car needed it).
I then diluted half a litre of solution with water to wash a Clio, and still had a significant amount left over once I'd covered the whole car. That leftover soap was topped up again to half a litre and with that, I covered my Toyota Aygo, twice.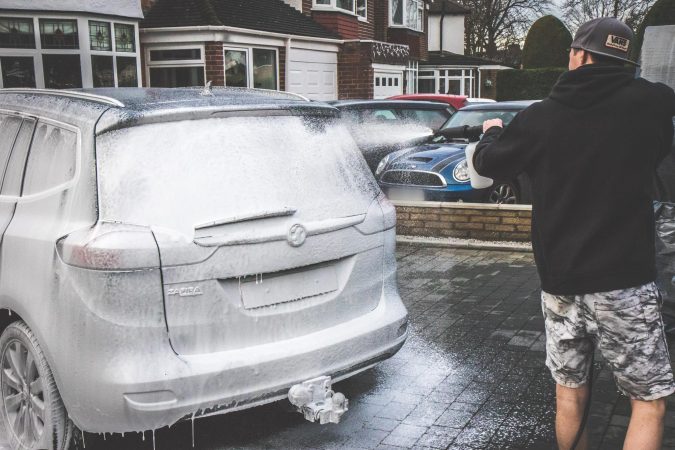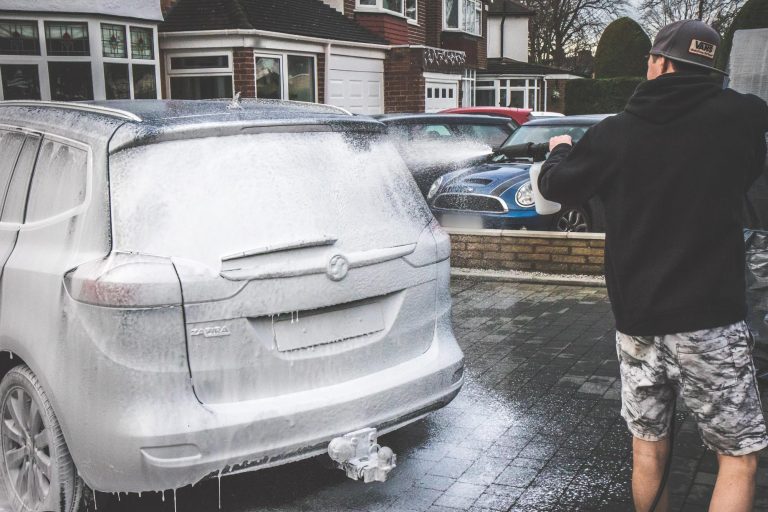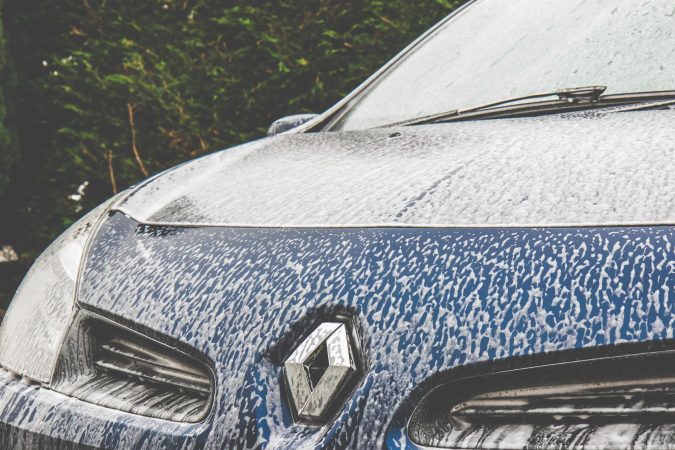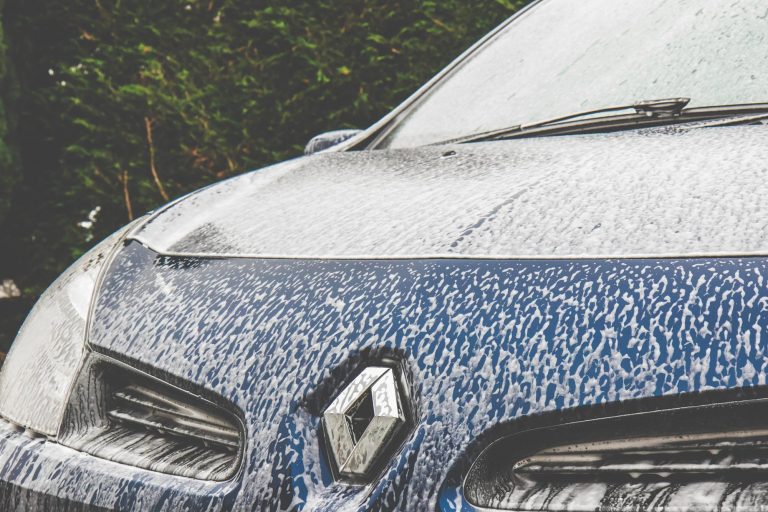 So, 3 cars, and less than 2 litres of solution. By being really conservative with your soap, you could probably wash up to 12 cars with 5 litres of soap. That's £1.16 per wash! Not bad.
Using The Foam – Ultimate Snow Foam
As soon as you press the trigger, the foam leaves the lance in a wide flat cone shape, ensuring you get maximum coverage when using it. The soap sticks to the car straight away, and it holds well. Depending on whether you diluted with water or not depends on how well the soap will hold, but I found that it'll stay on the car long enough to grab the dirt.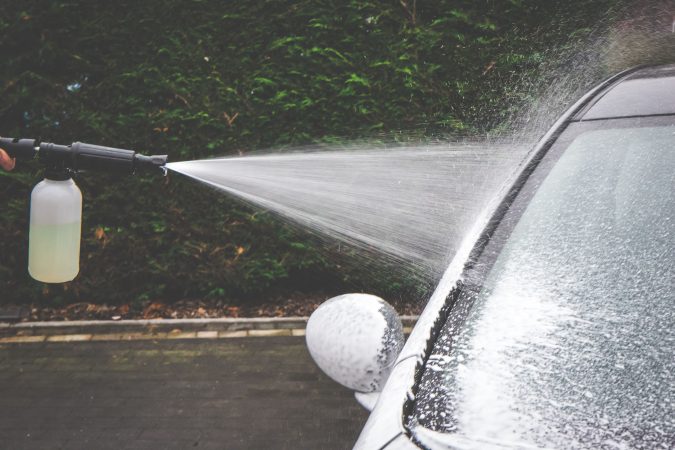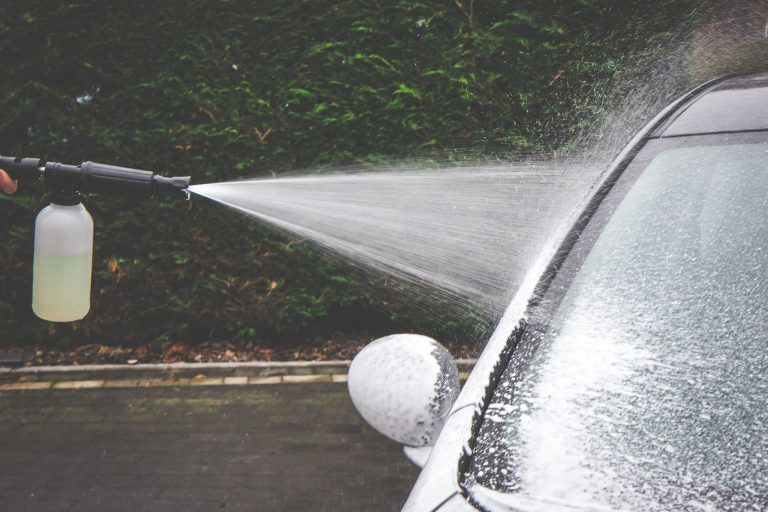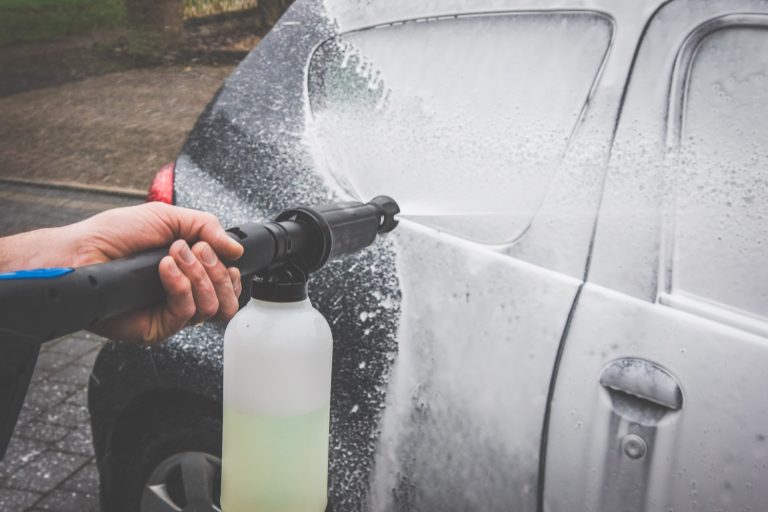 Ultimate Snow Foam – Let It Work
Once you've covered the car, simply leave it for a few minutes to do it's work. You'll be able to see the white foam carrying the dirt off the paint and onto the ground, which is extremely satisfying to watch. Once you're happy that the foam has done it's job, you can remove the foam lance and either use the jetwash to rinse the car, or just use a hose to wash it off.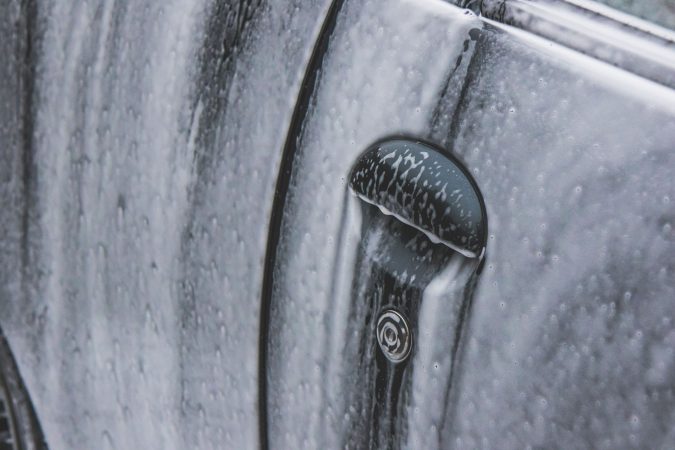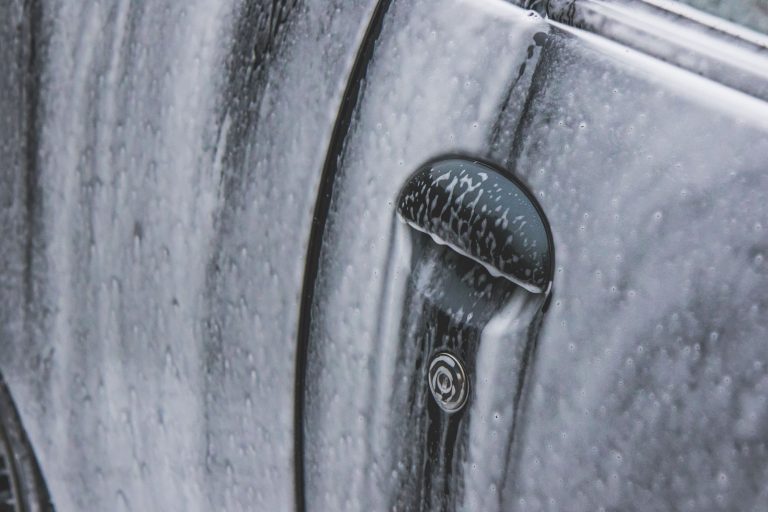 A Pre-Wash Tool
Now before you say 'YOU MISSED A SPOT!' – you need to realise that snow foam is a non-contact PRE-WASH tool. It'll remove 90% of the dirt from your paint, and you don't even have to touch the car! Ultimate snow foam works best when used as a pre-wash, which is followed by you going round your car again with a wash mitt and bucket of warm water. If you do both, I guarantee there won't be a speck of dirt on your pride and joy. You can then proceed to clay, wax and polish!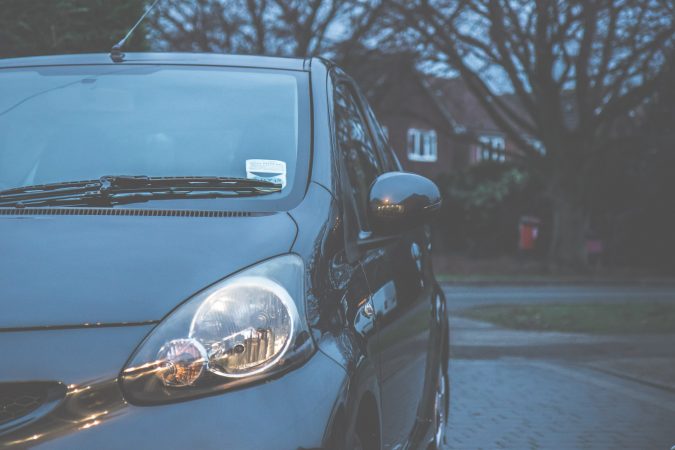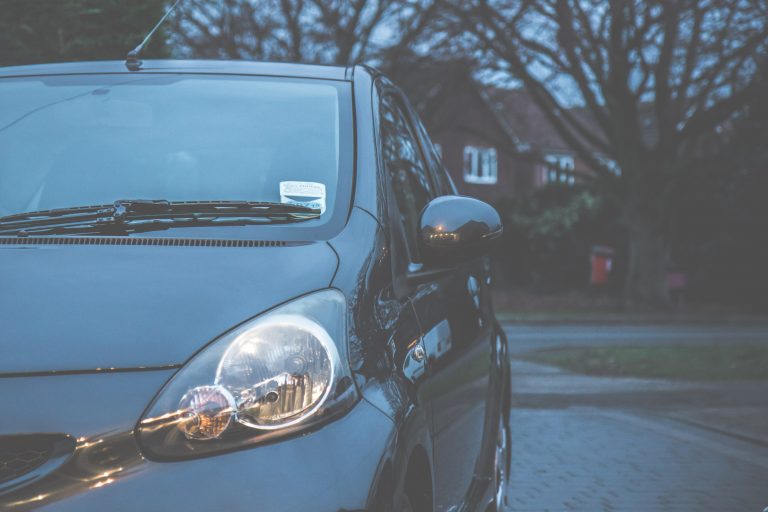 Overall, we're very impressed with Ultimate snow foam. It's a fun, quick and surprisingly effective way to get your ride clean. And during these winter months when we only have daylight for about 20 minutes, quick and effective is what you need.