ValetPRO are a market leader when it comes to automotive detailing. They recently sent us out one of their newest snow foam products, ValetPRO Foamula 1 Snow Foam, for review.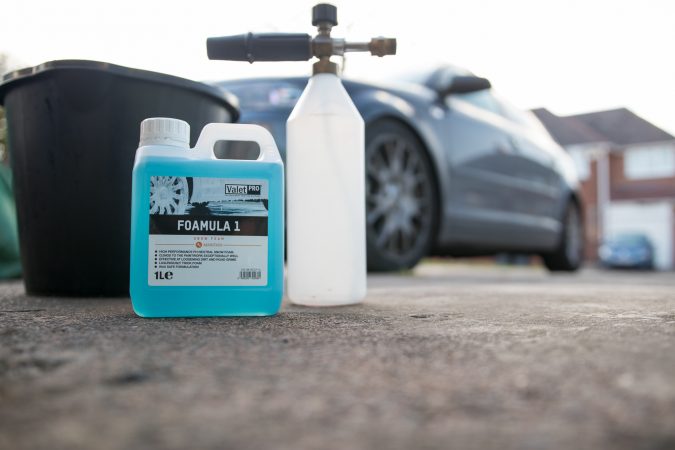 So What Is It?
If you're wondering what snow foam is, it's essentially a pre-wash for a car prior to your normal wash. The idea is to spray a covering of snow foam on to the vehicle with the appropriate lance attached to your hose or pressure washer. Leave this to dwell on the vehicle for a few minutes before rinsing off with water and it'll lift all the heavier bits of dirt off your vehicle. This leaves a surface with fewer deposits on it ready for a hand wash. Fewer deposits mean less risk of fine to medium scratches in your paintwork from little bits of dirt trapped between your wash mitt/sponge and the car.
Foamula 1 from ValetPRO is a wax-safe PH neutral snow foam. Simply meaning it won't eat away at any previously applied sealing protection on your paint.
I purposefully left my car without a clean for longer than usual to accumulate a decent amount of dirt on the surface prior to review.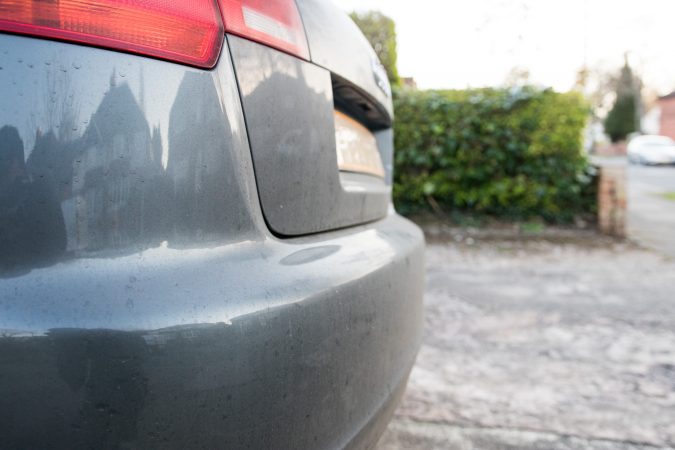 The more significant dirt was around the lower arches and sills and rear bumper. The rear of the car being covered in a mixture of road dirt and diesel soot compounded by rainwater that had dried in the sun.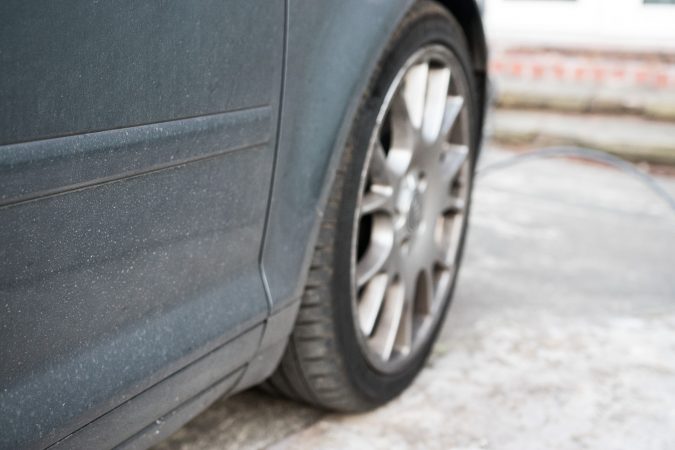 Ready, Set, Snow
Following the instructions, 300ml of Foamula 1 was mixed with 700ml of water to create the snow foam mix. This can be adjusted to suit the requirements. A heavily soiled car can take a higher concentrate if need be.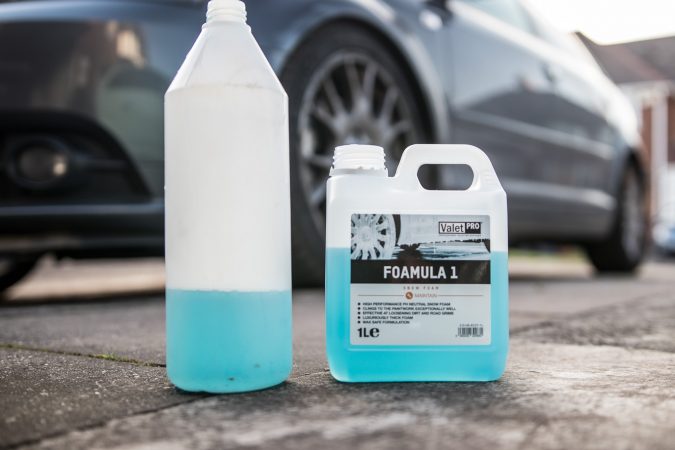 I currently use a PA Snow Foam lance attached to a pressure washer. This offers adjustability of the foam thickness and spread. For this test I opted for a thick foam with a medium spread of foam.
With everything set, I covered the car in foam and left it to dwell for a few minutes to work its magic.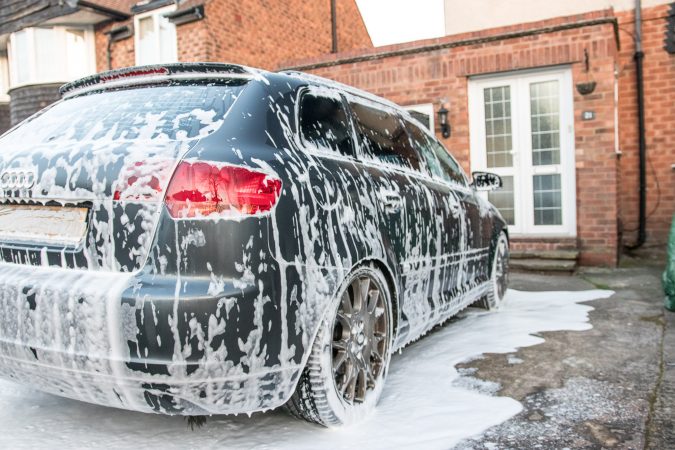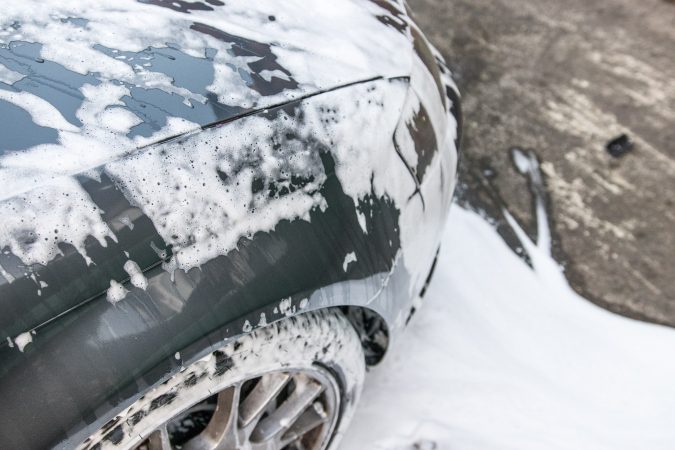 ValetPRO Foamula 1 Snow Foam Review
The video below shows the car before cleaning, during snow foam and after its rinse. I used the ratio as advised and was greeted with a thick foam which clung to the paint well. It pulled off a significant amount of dirt. A key point to make is how easy the snow foam rinsed off. I've used other brands before and found myself spending a while rinsing the car with clean water to ensure all the snow foam has been removed. You can see in the video how easily it comes away, even with a thick covering, which is a major plus point for me. There is no detriment to its ability to remove dirt either.
The end of the video shows just how much dirt was removed. The water repellency (beading) returned on the majority of the car which tells me the snow foam had cleaned the car down to its previous wax coating.
Some small things to note are that the consistency of Foamula 1 is more like water than a gel as per some other snow foams. This makes it easier to mix with less bubble build up in your snow foam bottle. However with this in mind you should remember that more is needed to build up your solution.  A 1-litre bottle of Foamula one would be good for just over three car washes and costs £8.99, a 5-litre bottle will cost you £22.99. But also bare in mind that you won't always need this ratio of snow foam to water if your car is not very dirty.
Verdict
To summarise, this is exactly what you need in a snow foam. Wax friendly thick foam that's easy to rinse off with ample ability to remove dirt even when quite soiled. I highly recommend adding this to your arsenal of detailing gear!