High technology to make the life easier inside the Vauxhall GT Concept
The Geneva Motor show holds a lot of big surprises and Vauxhall are willing to play a major role with its GT Concept packed full of high technology. Vauxhall GT Concept brings to the table the HMI – Human Machine Interface – that allows you to talk to the car or control it by a central touchpad.  The software was programmed to adapt to the driver's habits, preferences or needs. The HMI can respond to the driver by voice or command to adjust the AC, choose the right music and route. The system can even recognize if you want to listen to rock & roll or a chill music.
The software is always learning to offer the driver the best support regarding the Vauxhall GT Concept's performance, with the aim of improving the safety and divisibility.  It learns from how you touch the steering, pedals and every configuration for days, months and even years.  The driver also has the option to use the touchpad on the central console. Vauxhall designed the 3-dimension projection surface touchpad that can be set in different colours. This system is an advanced development that was on the concept model of Vauxhall Monza, shown in 2013.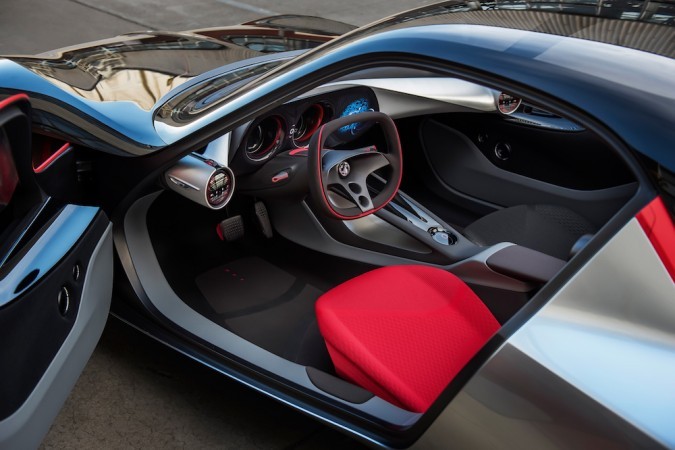 The Vauxhall GT Concept shows graphics while you are driving and connected to the office, with simple and easy to understand navigation tools. The HMI also measures the fuel consumption and optimises the accelerator if the driver corners at speed, adjusting the power-train and displaying g-force at the given moment. To improve the overall safety, Vauxhall installed cameras around the car to assist the drivers with manoeuvres and inform he or she about what surrounds the GT Concept. The cameras were put the behind the front wheel arches, replacing the classic side door mirrors completely. The images are displayed on round monitors mounted inside the car.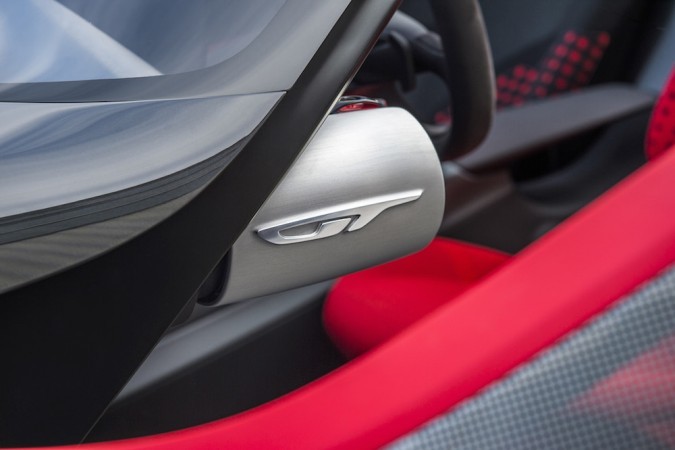 Vauxhall designed the GT Concept to make it as ergonomic as possible, offering a comfortable position for the driver. The beltline position was lowered to accommodate the arms and the steering wheel and pedals can be fully adjusted as you wish. The instrument panel has brushed aluminium. The round cameras are embedded in outer aluminium with the polished GT symbol. The shining seatbelts design are similar to the to red front tyres and the steering has a retro custom design.
Gallery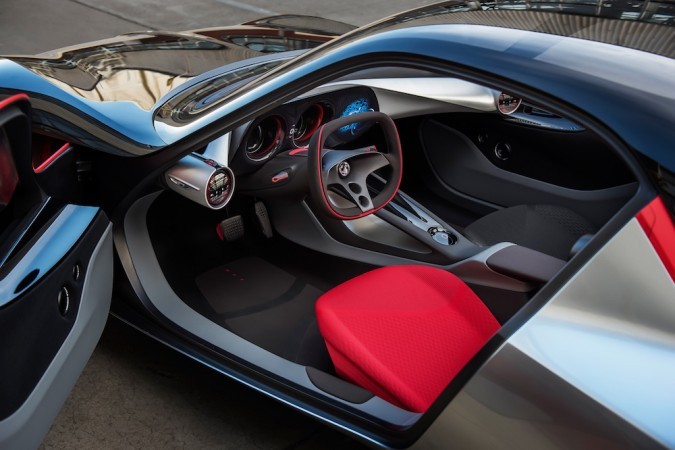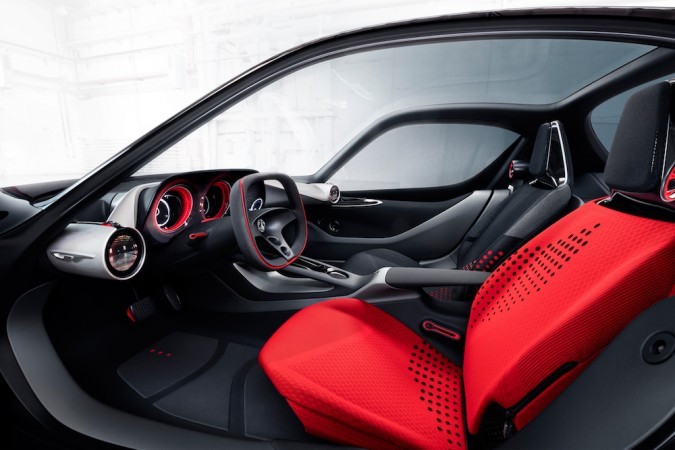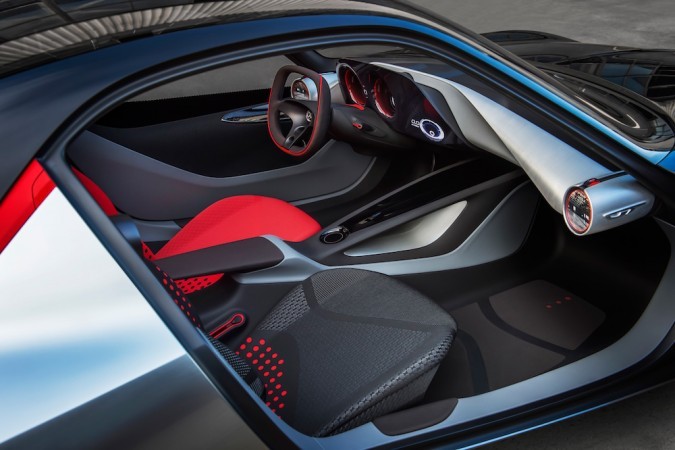 Source and Pictures: Vauxhall