Vauxhalls not too long ago have been the sort of "meh" car brand. They make good cars that we can all own reliably and without much trouble. But they haven't been exciting. At least, not until the past few years came and rolled on by, and that wow factor is set to continue with this – the all-new Astra. Now in its eighth generation, it's as sexy as ever and for the first time, introduces electrification.
You can soon get this beautifully boxy Astra in two performance trims as a plug-in hybrid. Or, you can opt for an old-school option, with petrol and diesel engines available. Plus, you can mate it to either an 8-speed auto or a 6-speed manual (Yay!). When the motors kick in, the sportier trim could output a respectable 225PS. But you're not just here for the power, are you?
Good Looks, And Plenty Of Tech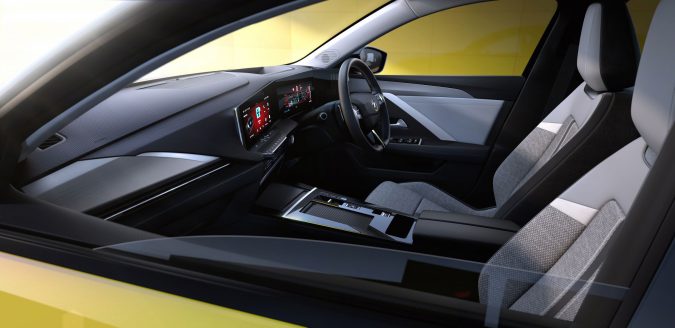 Back to the looks, the Astra will be sporting a fresh face for Vauxhall, its soon-to-be signature Vizor grille. Personally, I quite like it… More so than I'd admit. Despite its sporty and low-slung design, there's a bit more room inside. Speaking of, the Astra is a showcase that affordable cars no longer need to skimp on tech. There's a brand-new HMI – or human-machine interface – at work here.
In other words, it's a very fancy digital cockpit, where the driver is practically flanked by two 10-inch displays. There's voice recognition, crispy graphics, smooth animations, and all the proverbial bells and whistles that you might expect from something higher up the price bracket. The seats too have oddly been given a lot of attention to promote healthier sitting posture, coated in fancy Nappa leather.
The interior, as much as the exterior, is where we can truly see a lot of changes between the past and present. Combined with electrification and cutting-edge technology, Vauxhall is hopping straight into the future with this new-age Astra.