The e-commerce industry has progressed to the point where you can buy a car from the comfort of your own home. No need to go outside, and look for the right car from one used car dealership to another, you can just look at them online and even purchase without needing to go out. Today we'll be looking at two well-known automotive e-commerce sites: Vroom vs Carvana.
We will be discussing their backgrounds, and services, as well as the advantages and downsides of buying from either of them. Hopefully, we'll help you to make an informed decision before buying a car online:
Carvana Vs Vroom
Vroom
Vroom was founded in August 2013 by Marshall Chesrown, Kevin Westfall, and Scott Chesrown. Vroom is a used car retailer and an e-commerce company that provides a platform for consumers to buy, sell, and finance cars online. Over the years, the company has raised over $440 million in venture capital and private equity.
The fundings include an investment from AutoNation Inc, which is the largest auto retailer in the US based on sales units. Vroom also acquired Texas Direct Auto back in 2015 but it acts as a separate brand. The two companies have combined revenue of $900 million in 2015.
Rather than being a peer-to-peer marketplace (such as eBay, for example), Vroom functions as an e-commerce service instead and handles the entire transaction process with no-haggle pricing. They also provide a delivery service, so the entire process can be done fully online and touchless. Think of it as an online used car dealership.
Carvana
Carvana was founded in 2012 by Ernest Garcia III, Ryan Keeton, and Ben Huston. The company is based in Tempe, Arizona and it is largely similar to Vroom. They also provide a platform for consumers to buy, sell, and finance cars online where they handle the entire transaction process.
Carvana also offers a delivery service for customers. However, they have a multi-story car vending machine in 24 locations at the time of writing. Their vending machines act as a pick-up point for customers should they wish to pick up the car themselves. Customers will be given a token once they have purchased a car. They then take that token and insert it into Carvana's car vending machine, and their car will be retrieved automatically by a car lift.
Carvana sold a total of 177,549 vehicles and made a total of $3.94 billion in revenue in 2019. This makes them one of the biggest used-car retailers in the United States.
Vroom Or Carvana
Both companies are very similar and offer the same sort of services for consumers, making the Vroom vs Carvana debate a bit tricky. Here's a quick look over some of the key features of Vroom vs Carvana:
Delivery Fee. Carvana offers a free delivery service for local markets and charges $599 for an out-of-area delivery. While Vroom charges $499 for a delivery service and $799 for an enclosed trailer delivery service.
Return Policy. The return policies are largely similar, with both websites offering a 7-day money-back guarantee. However, you can try the car for up to 400 miles with Carvana, while Vroom is limited to 250 miles.
Warranty. Both websites offer a limited warranty. Carvana offers a 100-day or 4,189 miles limited warranty. While Vroom's limited warranty is good for 90 days or 6,000 miles.
Financing Requirements. Vroom requires you to have a minimum yearly income of $21,600 to use their financing services. Meanwhile, Carvana requires you to be at least 18 years old and have a minimum yearly income of $10,000. You can also use third-party financing services on both websites.
Is Vroom Legit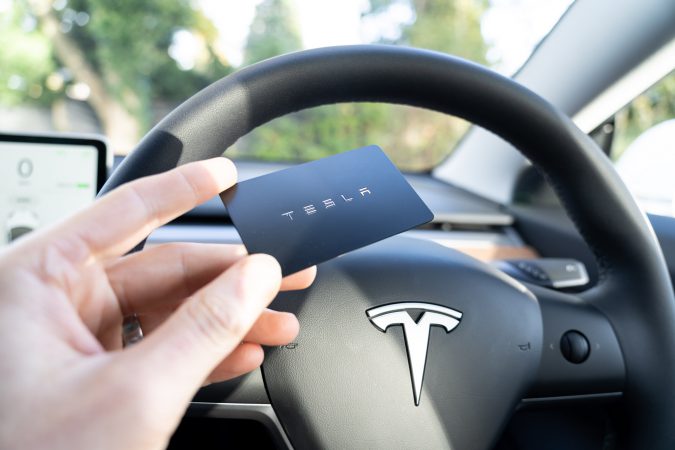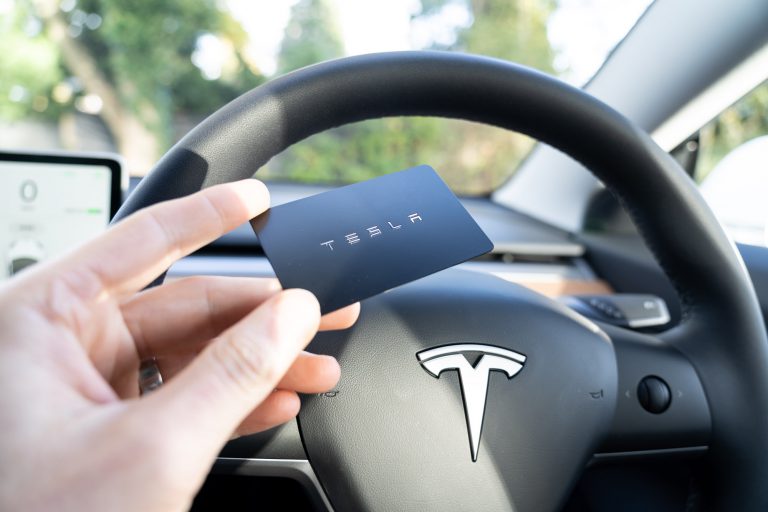 Vroom Car Buying
Thankfully, Vroom makes its process clear on its website. Here's a summary of the buying process at Vroom:
Browse and choose the car that you wish to purchase.
Click "Start Purchase" and create an account to save future information and purchase details.
Choose how to pay, you can choose to pay by cash or financing.
You can also choose to trade in your current car before finishing the process (and want to learn more about how to trade a car that is not paid off).
Upload key documents such as your driver's license and insurance and place a $500 deposit (fully-refundable).
Sign the paperwork which Vroom will send either by mail or e-mail (depending on requirements). You will need to finish this within 24 hours.
Once the paperwork is finished, you will then arrange for the delivery with Vroom.
Your car will arrive with temporary tags, which means you can drive the car immediately. Vroom will file the DMV paperwork if you finance the car with Vroom.
You have 7 days or 250 miles to try the car and you can have a refund should you be unsatisfied with the purchase.
Vroom Reviews
Vroom boasts several things on their About Us page, such as 3000+ vehicles available and over 400 makes and models. They also claim to have over 250,000 happy customers. On top of that, they have a total of 120-acre in facilities for vehicle reconditioning. However, these are the things that they boast. Let's take a look at what some customers have to say instead at DealerRater:
"Very easy and user friendly. The car is awesome, better than we expected. Everything went great and everyone was very friendly. We will be buying from Vroom again."
"Other than being nearly out of gas, a quart low on oil, inside windshield and mirror had gross thick film, and 4-week wait for a response on when my vehicle was going to be delivered after full payment and no lean holder, cash buy. I'd say nerve-racking but still worth it in the end."
"Bought, traded in, and financed all in one place. I was very reluctant to buy a car unseen. They offered a 7-day test drive. The car was as described. The transaction was easy. They bought my car and picked it up at my house. EASY! No negotiating all day with a dealer."
If you're still not sure, there are plenty of other reviews for Vroom at DealerRater and ConsumerAffairs.
Is Carvana Legit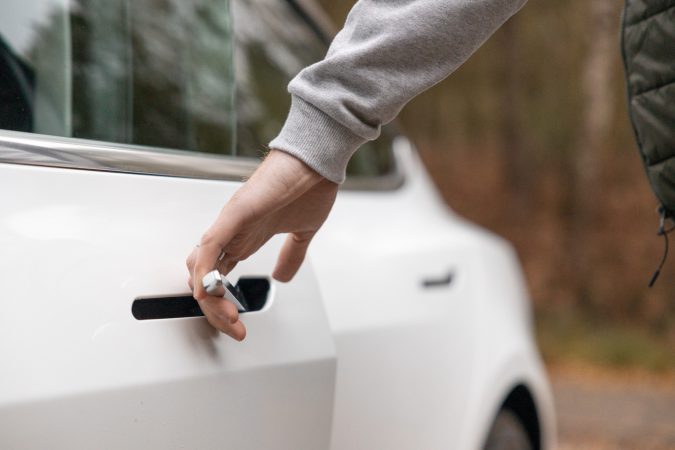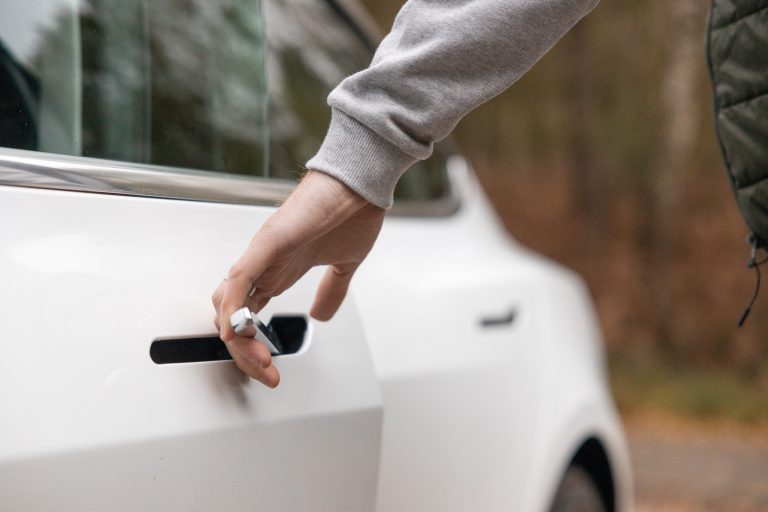 Carvana Car Buying
The buying process at Carvana is largely the same as well with Vroom. Here's how the buying process works at Carvana:
Browse and choose the car.
Click "Get Started" to start your purchase, they will show all the required steps.
Choose whether you want to pay by Carvana financing, third-party financing, or cash.
Choose if you want to apply a trade-in, add a GAP coverage, or add Carvana Care extended warranty (if available on the chosen vehicle).
Upload all the necessary paperwork such as driver's license and insurance.
Choose your delivery or pick-up details.
An underwriting team will review your account and reach out once the order is placed.
Once everything is done, delivery or pick-up will take place. This would depend on your location.
Take the car out for a drive and see if it fits you. Carvana comes with a 7-day or 400 miles money-back guarantee. They also come with a 100-day or 4,189-mile limited warranty.
Carvana Reviews
Carvana's main advantage would be its free home delivery service should you buy a car from your local area. The financing requirements are also easier, as you only need to have $10,000 of yearly income rather than Vroom's $21,600. The multi-story car vending machine is also convenient should you live nearby.
However, it's always best to read what other people have experienced before proceeding to buy a product or service. Here are some reviews from consumers:
"The easiest car buying process I've ever been through! 10/10 will buy here again! There was no one showing me cars I didn't want or trying to push certain cars off! All in all great experience."
"Not as linear a process as I would have liked. Hard to talk to anyone–callbacks and texts not efficient. Would talk to one person and get one answer and another for another answer. We did have to have the car cleaned as it was dirty & there was a big scratch on the windshield that wasn't reported on the multi-point inspection. Carvana took care of the windshield after we sent pics and gave us money towards having the car cleaned (though we are still waiting on half of it). Otherwise, fairly pleased and would buy from them again."
"I bought my car on Carvana and was surprised how easy and quick it was to get my car! I did have some technical issues with the app, but not Carvana itself. My car's engine died so I couldn't do a trade-in, but no worries I was still able to do $0 down without a trade-in! Will use again!"
You can read more reviews from consumers at DealerRater or ConsumerAffairs. Also, here's a review video of a Youtuber's experience buying from Carvana:
Vroom Vs Carvana Selling
The Vroom vs Carvana debate goes beyond just buying a car since you can also sell your car at the two websites. You can either sell or trade in your current car while purchasing a car from them. While the steps are largely the same, there are a few differences between the two. Here's a look at the buying process:
Vroom Sell My Car
If you're looking to sell instead of buying, here's how to do it at Vroom:
Get a free appraisal with Vroom by completing their form. Vroom will require either your license plate or VIN, mileage, and fitted features. It's recommended that you get an appraisal first before proceeding with a trade-in.
They will send a price which is good for 7 days or 250 additional miles.
Upload your photo ID and registration (within the 7-day window).
Their team will reach out to discuss and finalize the deal.
Vroom will a free vehicle pick-up. The driver will give you proof of pick-up, which you will then need to send to Vroom.
Vroom will send you a check via overnight mail within 2-3 days after the vehicle was picked up.
If you'd like to learn more, the video below is a Youtuber's experience selling his car to Vroom:
Carvana Sell My Car
Carvana on the other hand does not state its selling procedure as clearly as Vroom. However, from what we could gather, here are the steps to selling your car at Carvana:
Fill in your vehicle's plate number or VIN at their website. They will give you an offer within 2 minutes, this offer is good for 7 days.
They will ask you to provide other information as well regarding your car.
Upon arrival, the Carvana team will inspect the car with the information you've provided.
They will take the car for a test drive before loading it onto their truck.
The Carvana team will ask you to sign some documents and you will receive a bill of sale.
Keep in mind that if you live outside of their delivery market, Carvana will not pick up your car. You will have to meet them halfway at the nearest delivery market to get your car picked up.
Vroom vs. Carvana vs. CarMax – Online Car Buying Sites
Online car-buying sites such as Vroom, Carvana, and CarMax offer a no-haggle car-buying experience that takes the stress out of purchasing a used car.
While there are many similarities between these dealers, each has important differences that could affect your car-buying decision.
Vroom is the best option for buyers with strong credit, while Carvana is best for those with bad credit. CarMax is best for buyers who want to test-drive multiple vehicles.
Vroom and Carvana both offer no-haggle pricing, while CarMax has haggle-free pricing and lets you test drive a car for 24 hours before you decide to buy.
Vroom and Carvana offer delivery and pickup options for buyers, while CarMax only offers delivery in select markets.
Vroom charges a delivery fee based on the distance between your location and the car, while Carvana delivers the car to your house free of charge if you live within one of its local markets.
Vroom and Carvana offer a seven-day money-back guarantee if the car doesn't live up to your expectations. CarMax has a 30-day return policy.
Vroom and Carvana buy your car and pick it up anywhere in the continental U.S. at no charge, while CarMax does not offer this service.
No-haggle dealerships like Vroom, Carvana, and CarMax offer a less stressful car-buying experience, but could result in paying more for a car than you should.
When buying a car online, it's important to shop for the best financing offer and compare prices from different dealers to ensure that you are getting the best deal possible.
Questions & Answers About Vroom Vs Carvana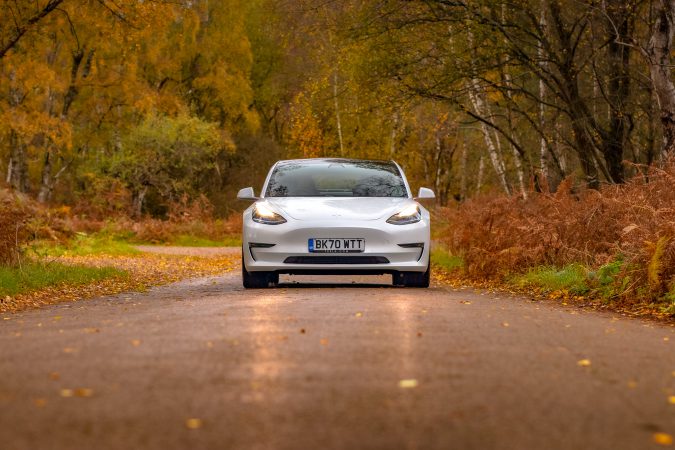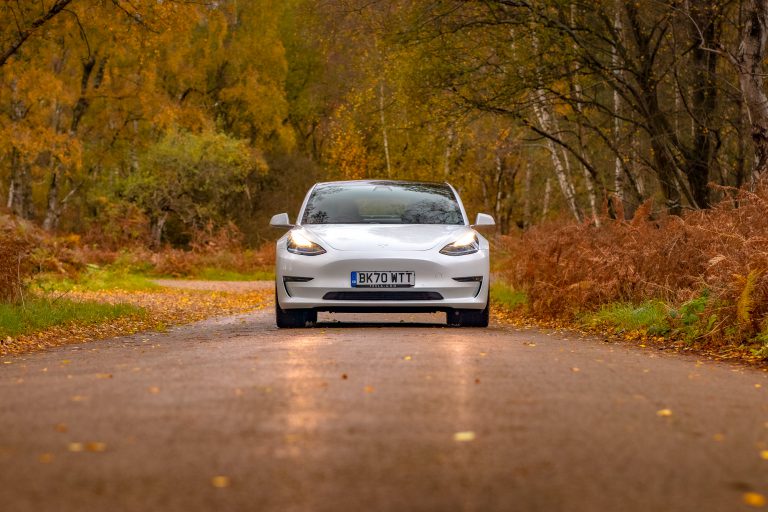 How Does Carvana Work
The entire point of online car marketplaces like Carvana is their ease of use, and Carvana makes this clear right off the bat. If you're thinking about buying a car from them, you can browse their entire catalog online. There, you can see that Carvana is pretty open about the cars on offer. They've even listed down the history and ownership records of a particular car. As well as, VIN data, problems or issues with that car, and so on. Moreover, Carvana performs an extensive 150-point inspection with all cars that they sell. If you've found something you like, you can then purchase that vehicle straight from their webpage. Should you live close by to one of Carvana's locations, they'd also offer to have that car delivered to your doorstep for free. Otherwise, you can return the vehicle for a refund.
How Does Vroom Work
Vroom is similar to many other online car marketplaces, such as Carvana. In fact, Vroom vs Carvana is almost identical in how they operate, although Vroom is a smaller company. If you want to buy a car, you can browse their extensive collection of used cars online. Once you've found something that you like, you can pay for it right then and there. A little while later, and Vroom would also offer a delivery service (in most cases) to have that car sent right to your doorstep. Just like Carvana, you're not just able to buy cars through them, but also be able to sell yours there, too. Regardless, platforms like Vroom vs Carvana aim to make buying and selling a car easy, and one that could be done from your computer. Thus, you don't need to visit a dealer in person or haggle over pricing.
Does Carvana Sell New Cars
While Carvana has a huge catalog of cars on their website right now that you can choose from, all of them are used vehicles. This means that Carvana doesn't sell new cars. If you want to buy a brand-new and from-the-factory car, you'll have to go through authorized dealerships. Although, you could sometimes find very low mileage and almost-new cars on Carvana. Oftentimes, cars like these were traded in or sold in distress on the Carvana platform. So, they're as close as you can get to getting brand new cars on Carvana. The same goes for Vroom, which also exclusively sells used cars (read: no new cars here). Again, you can sometimes find low-mileage and almost-new examples there, as well.
Does Carvana Lease Cars
Currently, Carvana doesn't offer an option for you to lease a car through their platform. In other words, you can only buy a car from them, which also includes all of their financing packages to make the acquisition a bit easier. On the subject of leases, Carvana can buy out a lease car from you if you want to instead sell your car to them. This allows you to sell your leased car to Carvana without needing to fully settle the lease amount. Carvana's buyout process will thus settle your full lease amount to whatever leasing company that you've originally leased from. In return, Carvana will require some basic information like your monthly payments, some documentation, as well as asking more about the vehicle itself. Carvana will then present you their lease buyout offer, and you have 7 days to take it or leave it.
Is Vroom Reliable
Vroom is a legit company that markets some pretty fantastic services to make buying and selling a car a breeze. However, in the real world, Vroom has been plagued with many complaints from its users. If you search online, you'll find that reviews for Vroom are often very low, sometimes scoring as little as 1 star out of 5. This is mainly due to the reliability of their services. While they claim to make buying and selling a car be effortless, customers have complained about extensive wait times and delays. Moreover, a large proportion of customers aren't satisfied with the car buying experience. Folks would sometimes get handed defective and problematic vehicles, and would almost always have trouble getting through to their customer support.
Can You Negotiate With Carvana
Note, this applies to Vroom, as well. The short answer is No. All prices at both Vroom and Carvana are fixed-price. What you see on their database is what you will have to pay.
Carvana Test Drive
You won't be able to test drive the car before you buy it, with either Carvana or Vroom. However, both Vroom and Carvana believes that their 7-day trial period is a much better alternative. This trial period means you have more time to get to know the car you've chosen. They believe this is better than the 30 minutes you spend test driving the car from a traditional dealership. While it does mean you will need to put a payment first, you do get a much longer period to get to know the car. Both websites also offer a 7-day money-back guarantee should you be unhappy with your car.
Vroom Inspection
Sadly, no. And the same applies between Vroom and Carvana. Not only you can't take the car for a test drive pre-purchase, but you also won't be allowed to inspect the car either. You will have to inspect the car after you take delivery of it, and it is advised that you inspect the car immediately after delivery. That way, you can immediately identify if there are any issues with the car, and you can ask for a refund if you're not happy with the car's condition. It's always wise to do an inspection when you're purchasing a secondhand car, even if you can only do it after you've purchased it. You can ask your local mechanic or use services like LemonSquad. It should cost no more than $200 to inspect most cars.
How Long Does Vroom Take To Deliver
Vroom states that delivery of the car you've purchased will take between 10-14 days after the purchase. However, they also state that it might take longer sometimes. Meanwhile, Carvana does not state how long it will take for them to deliver your car once purchased. They will simply finish the purchasing process and ask you to confirm an appointment to either deliver or pick up your car.
Carvana Credit Score
There are two types of credit checks (sometimes called a pull), which are hard pull and soft pull. A soft pull works like a background check and does not affect your credit score. On the other hand, a hard pull could affect your credit score and is usually only done when a vehicle is purchased and if a loan is established. Carvana states that they do not do a hard credit check, they use soft-pull information to allow users to see their estimated credit terms on each of our vehicles, including APR, Monthly Payment, and Term. Meanwhile, Vroom states this on their website: When applying for financing through Vroom, we will run a formal credit inquiry to view your credit and determine the best possible lenders to work with you. This inquiry may negatively impact your credit score.
Vroom Complaints
Both Vroom and Carvana have received mixed reviews online. Some people found their experience to be smooth, and even fun, while others dreaded the experience. The complaints seem to come mostly from miscommunication issues, some customers find that communicating via texts and calls with either Vroom's or Carvana's team is inefficient. Some customers also complained that there was very little communication at times, making the process long and unpleasant. Delayed delivery also seems to be a relatively common complaint from customers. Some customers had to wait for weeks or even months to receive delivery of their car or even get a pick-up appointment. There have also been quality issues associated with both Vroom and Carvana, where customers receive cars with faults that were not mentioned on their websites.
Conclusion On Carvana vs Vroom
Here are our final thoughts:
Advantages Of Buying Through Carvana Or Vroom
There are a couple of very obvious advantages of buying a car online. First, at the time of writing, we're still living in the middle of the coronavirus pandemic, and buying a car online means you can stay home and reduce contact with other people. Which will reduce the probability of you contracting the nasty virus, and slow the spread as well.
Thanks to the pandemic, buying online seems to be the preferred way for many people. Or at least, they're willing to give it a try now more than ever. Small wonder that Carvana experienced a 25% increase in sales in 2020.
The second advantage is that you won't have to negotiate prices. While that does mean you will have to pay for what either Vroom or Carvana asks for, you won't have to haggle – since it isn't an option. If haggling isn't really your forte, then this is excellent news. You won't have to spend hours haggling with a salesperson, only to finally get a discount that is barely below the sticker price of the car.
As for the prices, no haggling isn't always a good thing. Yes, Carvana and Vroom often have lower prices compared to the sticker price at a local traditional dealership. However, if you're good at haggling, you may potentially find a better deal compared to buying the car online. We would advise checking the average market price of the car you're going to buy. Afterward, compare it to the price at Carvana and Vroom, as well as at your local dealership.
Is Vroom Better Than Carvana
Both Vroom and Carvana seem to have solid websites and apps. There have been little to no complaints at all regarding their website and app's usability. It's really a matter of taste and preference when it comes to their website. However, Vroom's website does seem easier to navigate through, while Carvana's is a little cluttered. But again, this totally depends on your preference.
So, which one should you go for? Well, as we've said, both e-commerce sites have received mixed reviews from customers and it can be hard to decide. Carvana does seem to be the more popular site, and with total revenue of $3.94 billion in 2019, Carvana is ahead of Vroom which had a total of $1.1 billion in revenue. Suggesting that Carvana is the preferred site for many consumers.
To help you decide between Vroom vs Carvana, be sure to weigh in the key services we've mentioned before. For example, if you live nearby a Carvana vending machine, then maybe Carvana would be the better option since you can pick up the car yourself for free. Carvana also offers easier requirements to use their financing services, which might be important for you. On the other hand, Vroom's warranty lasts for 6,000 miles rather than Carvana's 4,189 miles, which might give you better peace of mind.
Whichever service you choose, be sure to visit their website to get more detailed information before you buy a car from either of them. They also have a customer service line that you can call should you want to inquire more about them.