You were washing your car and you saw the badge, you started asking yourself what car companies own who? Understanding this could be a real pain because ownerships could be so intertwined but we are going to break it down real nice for you to understand which car company owns who.
For you as a buyer, knowing this information is good. Why I'm telling this? This is the case because a lot of carmakers share parts between their children companies. So, if you know how to search, you could find the same part at huge discount rates. This will save you hundreds or even thousands of dollars on possible repairs.
Another aspect is that you should educate yourself when it comes to cars and carmakers. You need to be that guy that knows everything and can tell a good story about how that car company purchased another car company. Knowing this will give you some attention in your local car community as the guy that knows all and can help them out with something. Increasing your reputation immensely.
That's why in this article, we are going to cover why you should know this information. We will elaborate in detail on this. Then we will cover the top car companies in the world. Then we will elaborate in detail on what car companies own who. Lastly, if we have the time, we will give our tips on which brands are the most affordable when it comes to repairs and maintenance. So, let's begin.
Why You Should Know This?
As we discussed above, knowing this data is essential if you want to educate yourself in terms of cars. Knowing all this stuff is not essential. But it is desirable because you never know when you are going to need this knowledge.
Maybe you will need to use it when an important thing happens. Like your car breaks down for no particular reason.
Let's say that you own an Audi. Audi parts are quite expensive to purchase new and can easily cost you hundreds of dollars. But you shouldn't get desperate because there is a way around this. And this way is to do your own research of what car companies own who?
Knowing what car companies own who will give you that extra edge when it comes to this stuff. At the moment, you will come to the conclusion that Audi is owned by Volkswagen.
And if you look for the specific part number of your Audi part, you can find the same component under the Volkswagen badge for quite less than it originally costs at the Audi dealership.
This will save you a lot of money in performing this repair in your car. Many of the parts are quite different on cars like the interior and bodywork. But the core that is the heart of the car or also known as engine and transmission is pretty much the same and is used on a variety of products that are available out there.
That's why you shouldn't be a naive person and pay a lot of money for repairs that could cost considerably less than you have previously anticipated. That's why knowing what car companies own who is key for you to understand which of them owns what brand and make your life easier.
Understanding Corporations
The first thing you need to understand are the car corporations. But what are car corporations? Car corporations are extremely big multinational companies that have a lot of power and money.
They have all the capital and they are investing this capital in their children companies. Every big car corporation has at least one or two car brands that they own. Some of them even have a handful of brands that own other companies.
Things can get extremely confusing to understand, to be honest. Since there is a lot of what's going on under the hood. The important thing to know is that these companies although are children companies of a specific corporation. They still work between them and supply other brands in their group with their know-how of development and engineering.
Because not a lot of brands can be fully relying on themselves and deliver an excellent product all by themselves. Sharing knowledge and parts also helps cut costs.
Imagine that every brand that a corporation owns develops a specific platform and engine for the specific product. This will not be very cost-effective. There would be billions of dollars spent on something that isn't even delivering good performance. Not to mention that cars would cost a ton more money than they are now if the companies didn't work this way.
So, all of these companies are supplied by platforms and powertrains from another brand in their group. Then they work together to create something really good at a decent price so customers will fully enjoy their cars at a decent price.
So, what car companies own who? In the following chapters we are going to break it down for you and we will dedicate a single chapter for each of these corporations where we will cover which of them own what brand.
Biggest Corporations
As we hinted above, now it's time to discuss the important bit and that is what car companies own who. It is important to know that we will go in-depth and will cover each of the biggest car corporations. With a brief history of them and also which brands do they own and when they have acquired these brands.
After reading this, you will be fully educated when it comes to knowing what car companies own who and how to get a car that is sharing a lot of parts with other brands in order to get your maintenance costs to a minimum. So, follow along.
1. General Motors – What Car Companies Own Who
So, what would be a better place to start our list than with General Motors. One of the first automotive corporations in the world.
As we all know they are an American multinational corporation from Detroit, Michigan. They were founded in 1908 by William C. Durant.
At one point in history, they even held a market share of 50% of all cars sold in the US, which is insane, to be honest. That tells quite a lot about what they were in the past. But even today, they are still one of the best out there when it comes to building cars.
Even though they build cars, you will never see a car with the GM badge on it. So, why is this the case? This is the case because even GM is making cars, they are the father company. And the brands are their children let's say in simple words.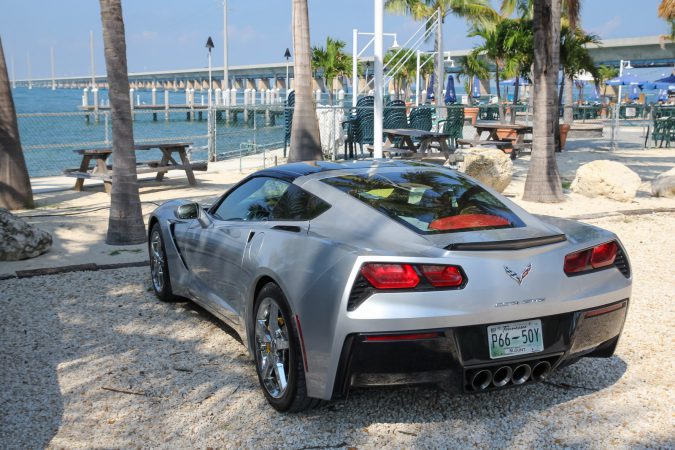 So what car companies own who? Now let's answer this interesting question for you to have a clearer perspective of what are the GM brands right now.
GM owns four core brands that it held throughout its history. These brands are Chevrolet, GMC, Buick, and Cadillac. They also own three Chinese brands as well. Namely, Baojun, Jiefang, and Wuling.
There are a lot of defunct brands out there owned by GM. Namely, Oakland, Oldsmobile, Pontiac, Saturn, Saab, Holden, Hummer, and Daewoo. You probably know a few of them, But unfortunately, they are no longer produced. Now, let's move on to the next in our list of what car companies own who.
2. Ford Motor Company – What Car Companies Own Who
Ford is the second on our list of Detroit carmakers. When it comes to the car industry in the US, everything revolves around Detroit. Even though today's Detroit is far away from its heyday.
Nevertheless, Ford was founded in 1903. Ford was the first car company that introduced the mass production of cars. Henry Ford who was the founder of this company was a genius that not only created cars, he also created a way of how to mass-produce them.
This new way of production has cut down the costs significantly and made cars to be available to the general public. Since the mass production, everyone was able to enjoy the freedom of driving a car.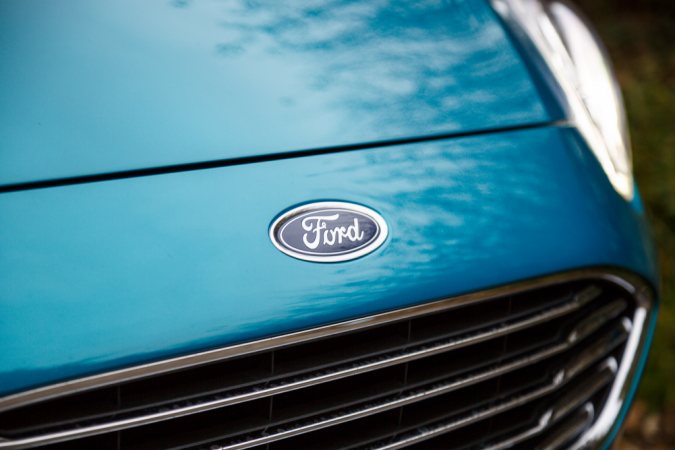 At the moment they are the second-largest car manufacturer in the US, behind GM and the fifth largest manufacturer in the world.
When it comes to what car companies own who question, we can tell that Ford has a few brands. Namely, Ford which is the core brand of the company. Then there is the luxury brand Lincoln.
Mercury was another brand that was owned by Ford, which was unfortunately discontinued. Similar to Lincoln, they offered more upscale models. Enough on Ford, now let's cover something more complicated.
3. Stellantis – What Car Companies Own Who
Stellantis is probably one of the most confusing corporations to explain because there are so many different brands in this corporation. But we are going to break it down for you to understand this company pretty easily and learn what car companies own who.
The important thing to know is that this corporation is a merger of PSA and FCA. Both of these companies owned several brands and they merged to create one big company that shares technology between all of its brands.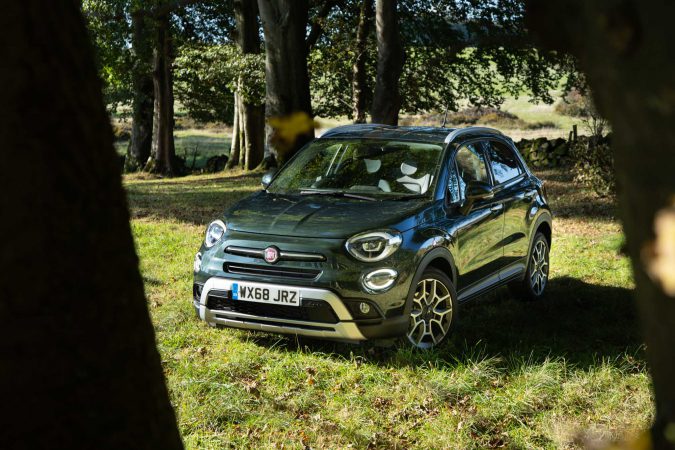 Stellantis Corporation is fairly new and was created in January 2021 when Fiat Chrysler Automobiles merged with the French PSA Group. When this merger was completed, this new company became the sixth largest car manufacturer. But what car companies own who? In the following two chapters we will discuss PSA and FCA separately to learn what car brands do they owned.
3.1. PSA
Before the merger, PSA was the french manufacturer and included several badges under their belt.
Namely, they owned Peugeot, Citroen, DS Automobiles. They also purchased the German brand Opel and the British brand Vauxhall from GM in 2017. If you didn't know Opel and Vauxhall were once owned by GM but they were sold to PSA.
3.2. FCA
The PSA is pretty straightforward to explain but the FCA is a bit trickier. Since in the FCA there were two core companies. Namely, FIAT and Chrysler. That's why first we are going to cover the FIAT brand and then Chrysler's brands.
3.3. FIAT
FIAT owns several brands. Namely FIAT which is the core brand, then there is FIAT Professional which is a dedicated producer for vans and similar commercial products. Then there is Alfa Romeo, Abarth, Lancia, and Maserati.
3.4. Chrysler
They, I mean Chrysler along with GM and Ford is one of the Big Three manufacturers in the US. Chrysler owns the Chrysler brand which is the core brand, then there is Dodge, RAM, SRT, Jeep, and Mopar.
So, to sum things up, PSA and FCA don't exist anymore, now they merged and they are called Stellantis. The brand structure though stayed the same.
4. Volkswagen – What Car Companies Own Who
Now let's cover the Germans. Namely Volkswagen, or WAG Group as they are known. They are the biggest car manufacturer in the world, de-ranking Toyota from its throne.
Volkswagen was founded in Berlin in 1937 and now they have headquarters in Wolfsburg. They are producing around 9 million cars per year, which is quite an achievement. They have more than 100 production facilities across the world. Besides car manufacturing, they also produce commercial vehicles, engines, and motorcycles.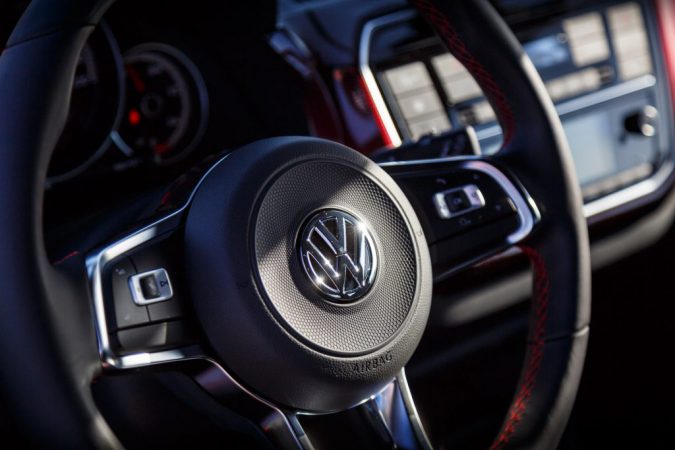 And their brand portfolio is quite large, to be honest. They own the core brand which is Volkswagen. They also own, Audi, Bentley, Bugatti, Cupra, Ducati, Seat, Jetta, Lamborghini, RUF, SEAT, Skoda, and Porsche.
And I think, no other car manufacturer has so many different brands under their belt.
5. BMW – What Car Companies Own Who
BMW is also known as Bayerische Motoren Werke AG is one of the German big three along with VW and Daimler. They are manufacturers of luxury vehicles and motorcycles. Their headquarters are based in Munich.
They were founded in 1916 and the first products that they put on the market were aircraft engines. More precisely engines for military aircraft. And you can draw that conclusion by looking at their badge that resembles a propeller.
They are the fourteenth largest automobile manufacturer in the world. Unlike VW which is on the throne. But that doesn't mean that they do not have good profits. Since they are producing luxury cars, the profit margin is far bigger.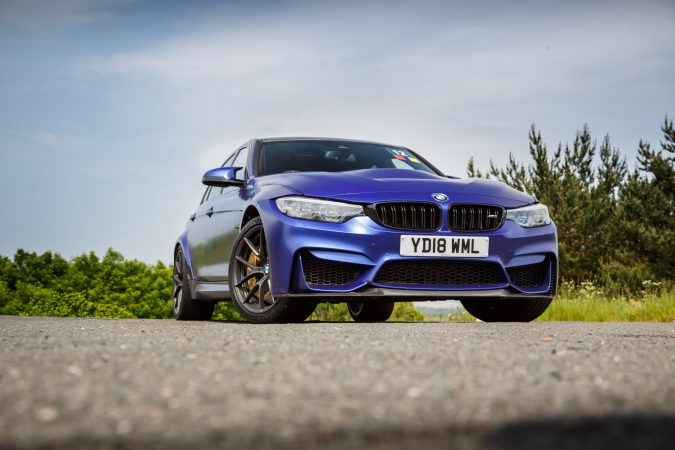 Their prime goal is luxury cars that are driver-focused. That's why BMW is also known as the ultimate driving machine. They design their cars with a focus on the driver primarily. If you buy a Benz to be driven in, you buy a BMW to drive it and enjoy it.
But what car companies own who? When it comes to owning other brands. BMW owns three brands. One of them is BMW which is the core brand of the company and there are the two British brands. Namely, Mini and Rolls-Royce.
Both of these British brands have a BMW engine and transmission and also other components that are designed by BMW.
They also own BMW Motorrad. The Motorrad division of BMW is producing one of the fastest sport bikes around. Namely the 1000RR. Enough about BMW, now let's move to another German manufacturer.
6. Daimler AG – What Car Companies Own Who
Daimler AG is one of the big three German car corporations, they were formed in 1926 and their headquarters are located in Stuttgart. At one point they were one company with Chrysler that we have covered before.
They sold Chrysler to FCA which is now Stellantis. Nevertheless, Daimler is a corporation that has a few brands under its ownership.
These are Mercedes Benz, Maybach, Smart. We all know these brands and their history in the car world. But what really is the main focus of Daimler are the trucks and buses.
Even though Mercedes is one of the best-known brands in the world. The main profit of Daimler comes from manufacturing commercial vehicles and components used in them.
7. Toyota – What Car Companies Own Who
Now let's cover the Japanese manufacturers and learn more about them when it comes to what car companies own who. Since they are also big corporations that own quite a few brands.
Precisely, Toyota is a multinational car corporation from Toyota City, Aichi, Japan. They were founded by Kiichiro Toyota in 1937.
Toyota is well known for its management philosophy named "The Toyota Way". This philosophy has delivered them an enormous success worldwide and made them the biggest carmaker in the world at a certain point during their lineage.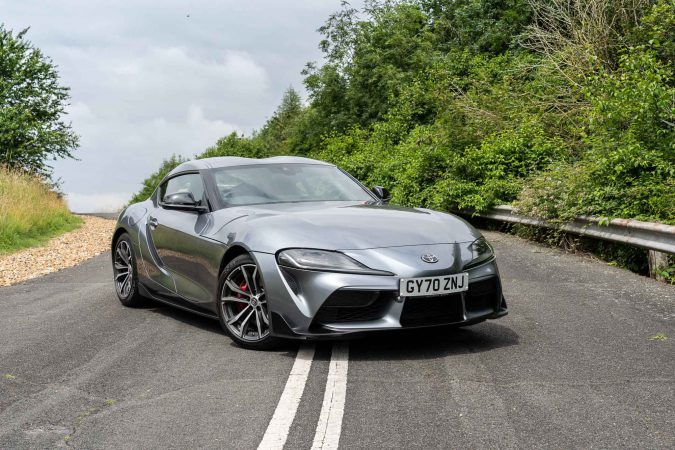 When it comes to what companies own who. It is good to note that Toyota is manufacturing vehicles under five different brands.
Namely, Toyota is the core brand that made Toyota popular. But there are also Daihatsu, Hino, Ranz and Lexus. We all know Lexus as one of the most popular nameplates in the US. If you didn't know, the Lexus badge is Toyota's luxury offering. First was introduced in the US but then it started to be sold globally.
8. Honda – What Car Companies Own Who
The second Japanese corporation that we are going to cover is Honda. The Honda Motor Company is one of the most well-known companies when it comes to producing cars, motorcycles, and also racing applications.
They were formed in 1948 and quickly evolved to become one of the best-known names when it comes to car manufacturing in the world.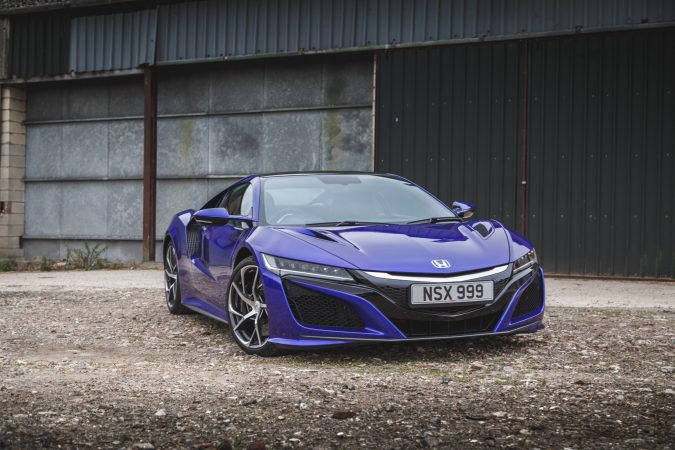 They are not specifically limited to producing cars. Honda produces motorcycles, ATVs, engines, robots, and even aircraft. Their lineup is so diversified that they offer quite a lot of products.
But when it comes to what car companies own who. It is good to tell you that Honda owns Acura. Similar to Lexus what is for Toyota, Acura is for Honda. They make luxury cars and they sell them under the Acura badge.
9. Nissan – What Car Companies Own Who
When it comes to Japanese car companies, we cannot forget Nissan. Nissan is one of the biggest car corporations in Japan. They were founded in 1933.
They have created some of the most legendary products out there like the Nissan GTR or the Nissan 240z which is one of the legends in the car community, and a car that people identify with Nissan.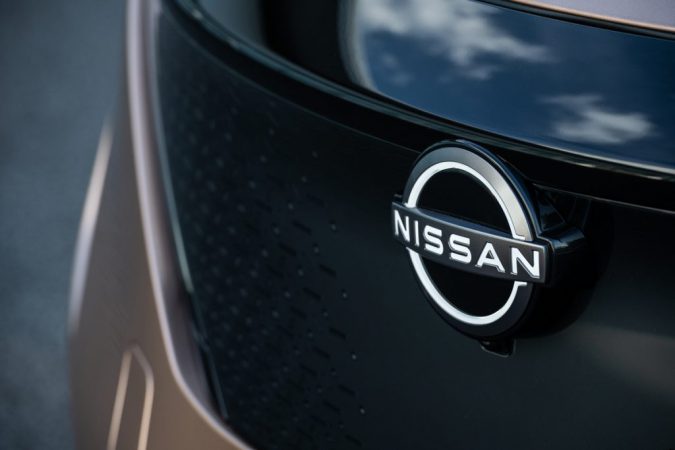 The Nissan Corporation owns a number of brands. Namely, Nissan which is the core Nissan brand, then there is Infiniti which is the luxury offering of Nissan. Similar to Acura and Lexus. Then there is the Datsun brand which was relaunched in 2013.
10. Tata Motors – What Car Companies Own Who
Tata Motors is another interesting corporation. They are a car corporation based in India. They produce most of the vehicles that are sold there and they also own some of the European brands.
When it comes to what companies own who. It is good to note that Tata Motors owns Jaguar and Land Rover. These two brands are the ones that the British are proud of and for a reason. They have an enormous legacy and would have been a pity that someone left them to fall apart.
Luckily Tata Motors bought them and now they are making cars once again.
11. Geely – What Car Companies Own Who
Geely is a Chinese multinational corporation and one of the biggest Chinese car companies that are out there. They were formed in 1986. But even though they are quite new, they made a huge impact on the market bought some well-known brands in the car world.
Besides the brands they own in China, they also own some well-known brands like Volvo and Lotus.
A few years ago, they also introduced the luxury brand by Volvo named Polestar.
Independent Brands
It is also worth mentioning the independent car companies that are out there. These car companies do not belong in a certain group. Namely, these are Mitsubishi, Subaru, Tesla, McLaren, Rivian, Mazda, Aston Martin, Renault, among many others.
Conclusion
In this article, we have learned why it is useful to learn what car companies own who. This as we said it is of great use if you are on the market for a car or your car broke down. You will clearly know which carmakers are sharing components among them.
This will save you hundreds of dollars on specific parts or even thousands in some situations. You will be able to tell if there is a part from another brand that fits your car right away.
Then we have covered the biggest car corporations and we learned what car companies own who. This is also interesting to know because you can tell a lot of stories based on this information.